Anthony Giovanni Behmardi abruptly left hospital one day after collision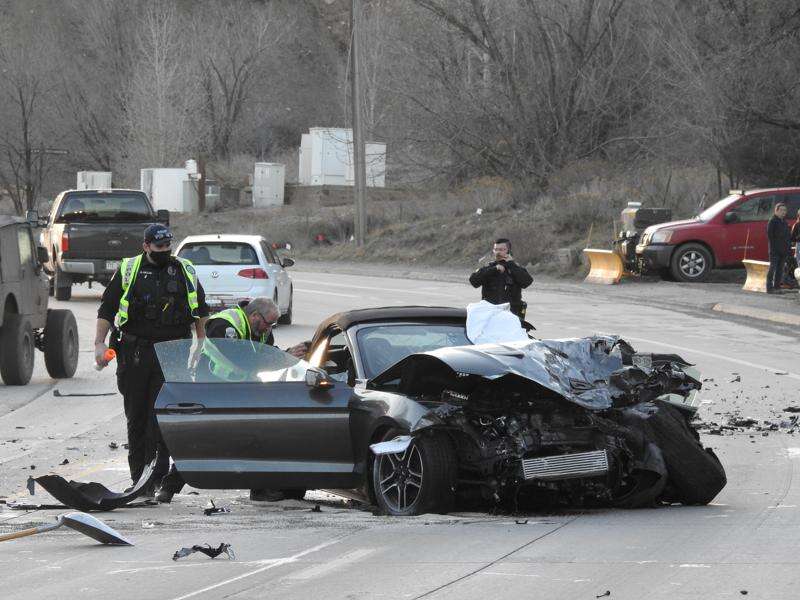 A 27-year-old Texas man suspected of drunken driving and causing a head-on crash earlier this month is not responding to investigators after abruptly leaving Mercy Regional Medical Center's intensive care unit one day after the collision.
"One day he's in ICU, and the next day he wasn't even in the hospital," said Durango Police Cmdr. Ray Shupe, "which was kind of unusual."
Anthony Giovanni Behmardi of Plano, Texas, is suspected of driving drunk around 5 p.m. March 8 after he crossed into the westbound lane of U.S. Highway 160 in west Durango, striking an oncoming vehicle.
Behmardi was headed east in a black Mustang, investigators said. The crash occurred in front of the Wapiti Lodge at 21625 U.S. Highway 160, a busy corridor near western city limits.
Behmardi struck a Toyota Tacoma occupied by two Durango residents: the driver, Daisy Dickson, 35, and a passenger, Robert Okun, 42.
Shupe said Okun's injuries were thought to be serious, and he was also taken to Mercy, but those injuries did not turn out to be as serious as thought at the scene.
Behmardi had to be extracted from his car and was taken to Mercy's ICU with serious injuries.
Shupe said an investigating officer went to interview Behmardi at Mercy the next day, March 9, and he was gone.
"He had already checked out," Shupe said.
Shupe said Mercy officials will not discuss the circumstances of Behmardi's departure with investigators, citing patient privacy laws.
The Durango Police Department has tried to call and text Behmardi, but he has not responded.
"We've made repeated attempts to contact him for an interview without success," Shupe said.
Now, police will wait for blood test results to come back, Shupe said, which could take about 30 days. If there's probable cause, such as alcohol levels, police will issue a warrant, which would force Behmardi to come back to Durango.
"At this point, we'll work through the criminal justice process to get a warrant if we can't get a hold of him," Shupe said.
Attempts to reach Behmardi on Thursday were not successful.
Okun, speaking to The Durango Herald on Thursday, said he remembered a loud crash just before impact, but then could not recall what happened next.
"Honestly, I don't remember any of it," Okun said. "I remember hearing the crash, and that's about it. I never saw it coming."
Okun was released from Mercy around 10 p.m. the day of the crash. He believes he had a concussion, and he felt foggy, had a headache and was sore for days afterward.
Dickson did not suffer serious injuries, Durango police said. Okun said Dickson was also feeling sore after the crash.
"I'd like to know how he (Behmardi) left town without anyone noticing," Okun said. "I'm a little confused by that. Hopefully, they get to the bottom of it."
Okun said the crash could have been a lot worse.
"It's scary," he said. "I'm more hesitant driving around now."
jromeo@durangoherald.com