Strong turnout comes after two-year cancellation during pandemic
Lots of summer time fun was had at the Dolores River Festival Saturday as about 1,400 people gathered at Joe Rowell Park to hear live music, relax on the river and socialize.
The 17th annual event put on by Greater Dolores Action has officially rebounded from pandemic cancellations in 2020 and 2021, said organizer Susan Lisak.
"Attendance was very strong, even better than prepandemic levels. In 2019, we had about 1,100," she said. "I think the reason for the good turnout is that people were so happy to go to a bigger event and come together as a community. We have not had that in a while."
Attendees enjoyed eight bands that performed back to back on separate stages. While one band played, the next band set up on the second stage.
"People said the music lineup was especially good – a lot of variety, from hip-hop to rock to zydeco," Lisak said. "There was lots of dancing!"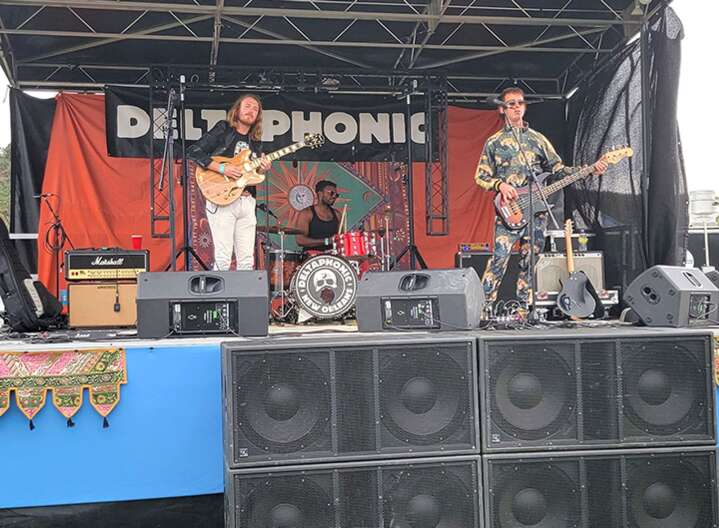 The all-day festival was blessed with fine weather with temperatures in the 80s and cloud cover to screen the sun.
Attendees perused more than 100 vendors selling a variety of merchandise food and drinks. Water education and safety information was provided by Dolores River Boating Advocates and the Montezuma County Search and Rescue team
Unfortunately, the free raft rides were canceled because of the low river flows from the ongoing drought.
The flow of 320 cubic feet per second was too shallow for weighted rafts, but it was enough for kayaks to float the town run and enjoy some whitewater.
Afterward, costumed boaters held a parade through the festival grounds.
Thanks to the strong attendance, the tradition of the Dolores River Festival will continue next year, Lisak said. The bump in revenues also allows Greater Dolores Action to fund more river enhancement projects.