'Wonderful husband, father, son and brother'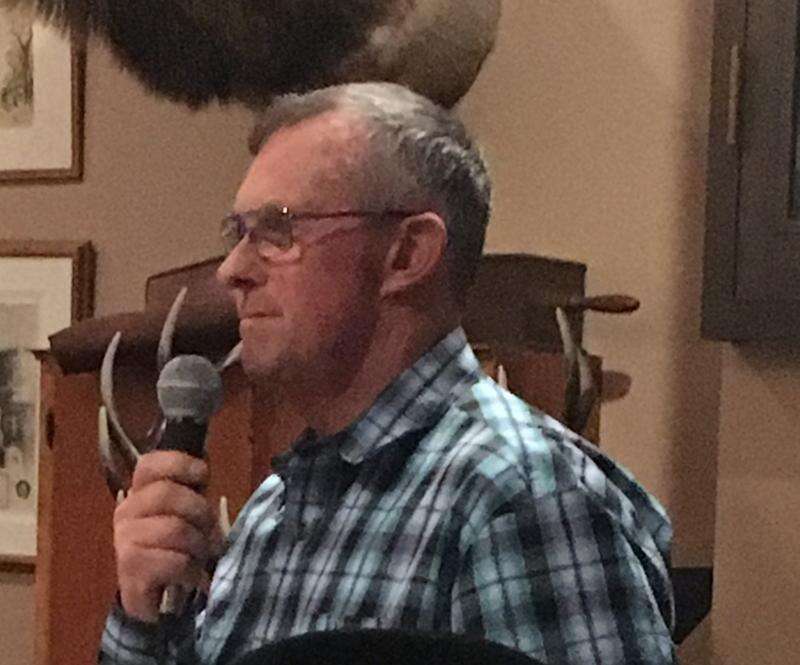 On Saturday night, the Southwest Colorado Livestock Association's 2018 Stockman of the Year Award went to a man known to fellow ranchers as a lifelong cowboy.
Steve Suckla grew up on a ranch in the Montezuma County region and has been involved in the livestock industry in one way or another all his life, according to Al Heaton, who presented him with the award. As a teen, Suckla won the All-Around Cowboy Award at the American Legion Junior Rodeo, and he went on to coach and sponsor the Montezuma-Cortez High School rodeo team as an adult. He has been a member of the Livestock Association since he was 20 years old, and has served as an advisor for several other agriculture-related groups.
Heaton, who was the 2017 Stockman of the Year, praised Suckla for his lifelong dedication to the industry, joking that he was put on a horse as soon as he was born. But he said Suckla's highest priority in life is family.
"First and foremost, he is a wonderful husband, father, son and brother," he said.
Suckla served as the president of the Livestock Association from 1991 to 1992 and currently holds a senior advisor position with the group. He is also the chairman of the Southwest Board of Grazing Advisors. In the past, he has volunteered for the San Miguel County and the Egnar-Slickrock Fire Departments, among other community service jobs.
Today, Suckla and his family work on his parents' cattle ranch. He and his wife of 46 years have a son and two grandchildren. His son is following in his footsteps by working on the family ranch.
Suckla is known for his ability to fix equipment and solve ranching problems on the fly, according to Heaton, who called him "a true lifelong cattleman."
True to his reputation as a family man, Suckla gave the credit for his accomplishments to his parents.
"They gave us this life that we had, and I hope we've done them proud," he said. "I thank the board. This is a really great group of people, and I think the Association's in good hands."
Suckla was honored, along with Cowbelle of the Year Beverly Humiston-Scott, during the banquet at the end of the Livestock Association's annual meeting, which was attended by about 340 members of the livestock industry. Several past presidents of the Association were in the audience, along with many of Suckla's family members.