Five regional Colorado schools to be represented in Pueblo
Classmates – and teammates in general – knew how motivated Isaac Ross would be when it came time for the fall 2021 football grind to kick off, and Bayfield wanting to get its program back on track after an uncharacteristic 2019-20 stretch.
And after going 0-4 during the pandemic-abbreviated 2020 campaign, leaving BHS 4-9 overall for the aforementioned two seasons, senior Ross quarterbacked Gary Heide's Wolverines to the 2A Southwestern title (Bayfield's first since '18), a place in the CHSAA state playoffs' opening Round-of-16, and a 7-2 overall record.
"I've got a great quarterback … here, throwing me good balls," fellow senior William Sullivan said after Bayfield's homecoming week shutout of Salida. "It's great, man; we've just got to … execute."
"In practice, we have to do scrambling drills … because Isaac has the legs to break tackles and move out of the pocket," said senior James Mars. "That's my favorite, when he gets out of the pocket, gets on the move and still makes a play downfield … and he's gotten better and better. It's fun to watch Isaac do his thing."
On Friday night, much of the Centennial State could see Ross do his thing one last time, as he was awarded a spot on the Colorado High School Coaches Association All-State Game's South squad. Kickoff against North at CSU-Pueblo's ThunderBowl is set for 7:30 p.m., after introductions of all players and their parents and coaches at 7 p.m.
Having helped Durango to a 5-0 Southern-1 Conference finish and 9-3 overall record – after a loss in the 16-team Class 3A State Playoffs' quarterfinals, William Knight (defensive tackle/defensive end) and Jordan Stanley (wide receiver/safety) were also selected for the South to help highlight the 66th CHSCA All-State Games, June 6-11 in Steel City.
Familiar with instruction offered by staffs headed by Heide and Todd Casebier, La Plata County's chosen trio will be guided in Pueblo by 4A Colorado Springs Cheyenne Mountain's Jay Saravis and assisted by 3A Pueblo County's Monte Pinkerton, 3A Frisco Summit's James Wagne, and CMHS' Rich Cordova.
Long before pads and cleats are donned, however, another area talent will get to show his skill set when Ignacio senior Tyler Barnes steps out onto a wrestling mat in CSUP's Massari Arena for The Games' showcase dual beginning at 9 a.m.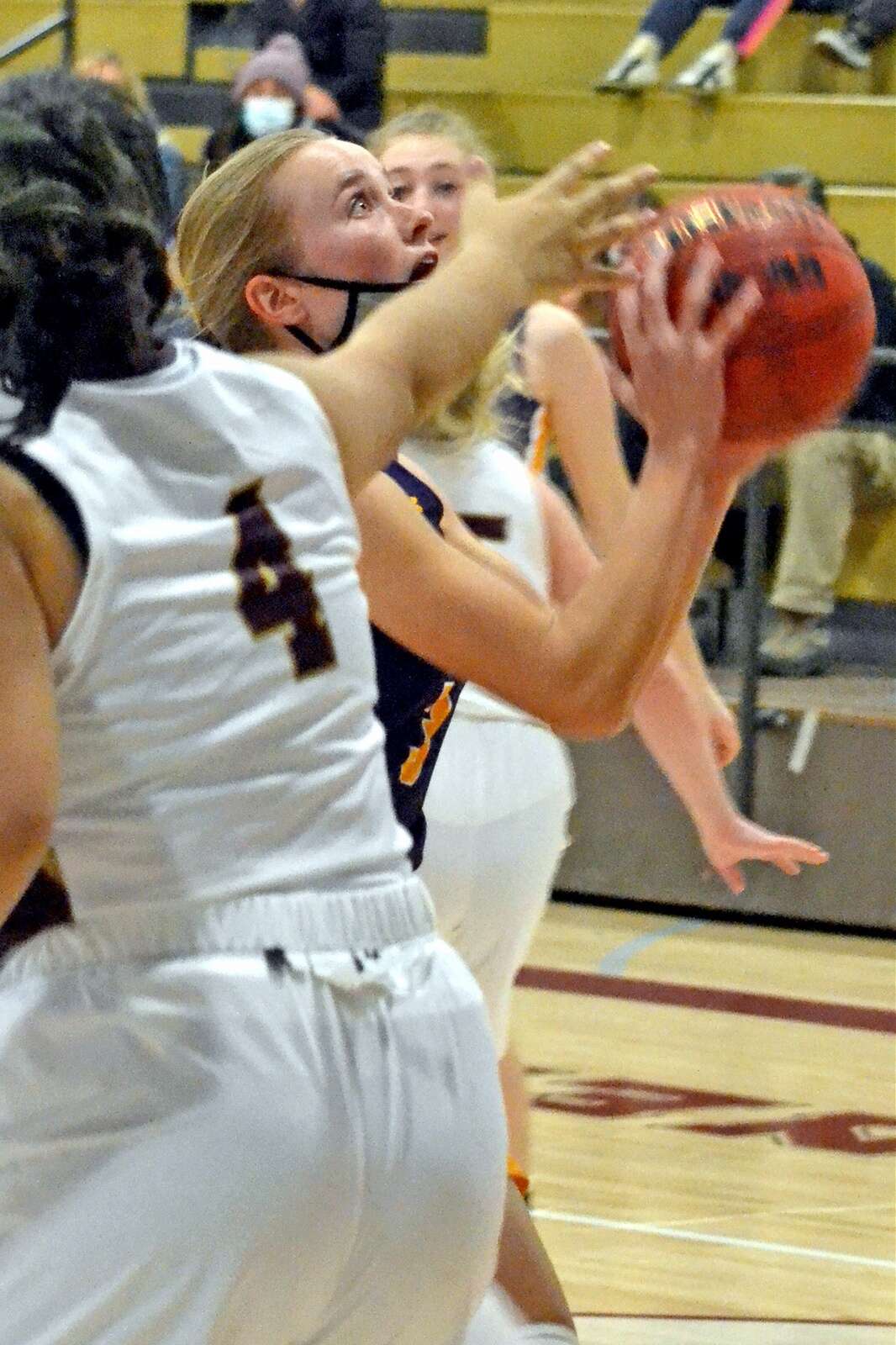 Bayfield senior center Abby Tate will play for ASG-Blue team in girls' basketball – with Class 2A State Champion Holyoke boss John Baumgartner and 5A Highlands Ranch Rock Canyon assistant Jessica Bird her coaches.
IHS shooting guard Avaleena Nanaeto will play for the ASG-White team, under Jason Maestas of 1A San Luis Centennial and Kersey Platte Valley's Tonya Schissler (whose Class 3A state champion Lady Broncos logged one early-season win against Bayfield).
Nanaeto will take to Harry H. Simmons Court first in an 11:30 a.m. semifinal versus ASG-Red; Tate will then see action in the 1 p.m. semi against ASG-Black. The Games' third-place contest is scheduled for 11 a.m. Saturday, with the championship following about 12:45 p.m.
Already a participant in the Colorado Coaches of Girls' Sports All-State Games back in November, BHS volleyball outside hitter Annie Fusco will go to Pueblo and suit up – along with Montezuma-Cortez OH/DS Avery Wright – for the ASG-Black bunch, skippered by Colorado Springs-based 4A The Classical Academy's Kiyo Greene and TCA aide Cayse Osterlund.
Still healing from injury when picked for the CCGS event in Fort Collins (Wright was also chosen; Nanaeto played in CCGS' All-State hoops showcase, held in March at 5A Aurora Grandview), Dolores OH Erin Brown was assigned to ASG-White, coached by her own mentor Gina Hollen – who'd assisted IHS' Shasta Pontine at the CCGS event – plus 3A Englewood Kent Denver's Emily Danitz.
Brown will hopefully see action first, at 2 p.m. Friday against Red, with Black then battling Blue at 3:30. Third-place and championship play will begin at 9 a.m. Saturday inside Massari.