Costume clad skiers and snowboarders brave icy cold waters
Hundreds gathered Sunday for Purgatory Resort's annual pond skim, which marks the last day of daily operations. Purgatory will remain open on weekends through April 17.
"It's a good party, and it's mostly season pass holders," said Dave Rathburn, general manager at the ski area. "It's a fun way to bring these seven-day-a-week operations to an end. It's been a great season."
Skiers and snowboarders participating in the event attempted to gain enough speed on a short slope to skim across a pool of icy cold water.
Some made it to the other side completely dry. A few made it across with enough speed to pull off a quick trick. Others, such as Justin West, plunged into the ice cold waters of the pond.
"The water is very cold. When I got up, I was gasping for air," West said. "When you see the crowd cheering, that anxiety kicks in. But it's still like let's do it. Let's put on a show."
Wearing nothing but American flag underpants, participant Kevin Wegrzyn made it across the pond, but wiped out on the landing. His revealing costume showed the point of impact.
"I love sending it, that's the best part," he said. "It was a casualty getting a little scrape on the butt, but it's all worth it to have these people see you send it."
A triumphant crossing and landing was pulled off by Kayla Binggeli who immediately after coming to a complete stop jumped and shouted, "It's my birthday!"
"It was my first time doing the skim today, but it was surprisingly straightforward," she said.
Pond skimming has been an end-of-season ritual at Purgatory since 2001.
"We live here and we come here every year," said Geoff Owens. "It's great getting to see all your friends toward the end of the season. It feels like the entire town of Durango is here."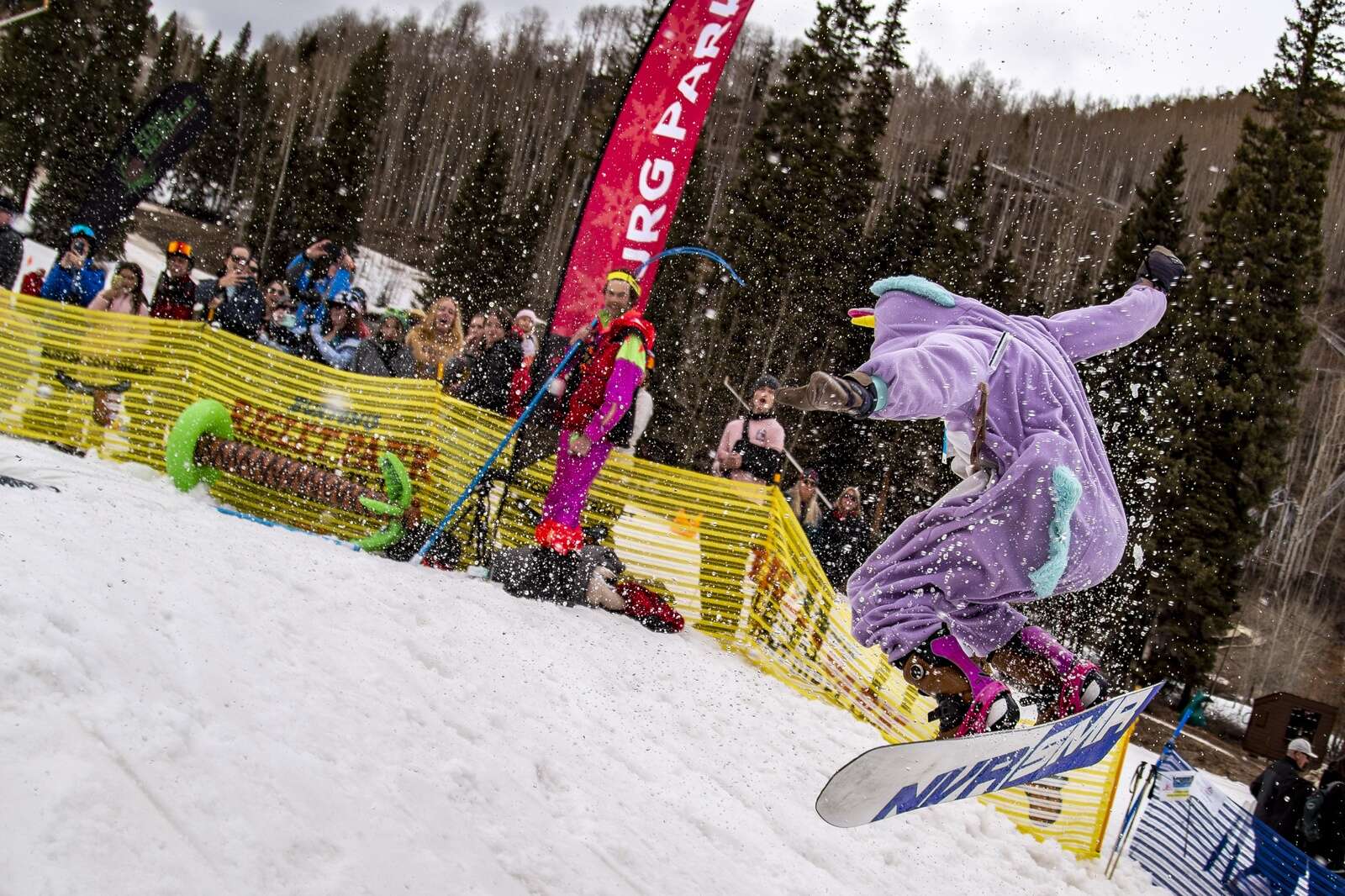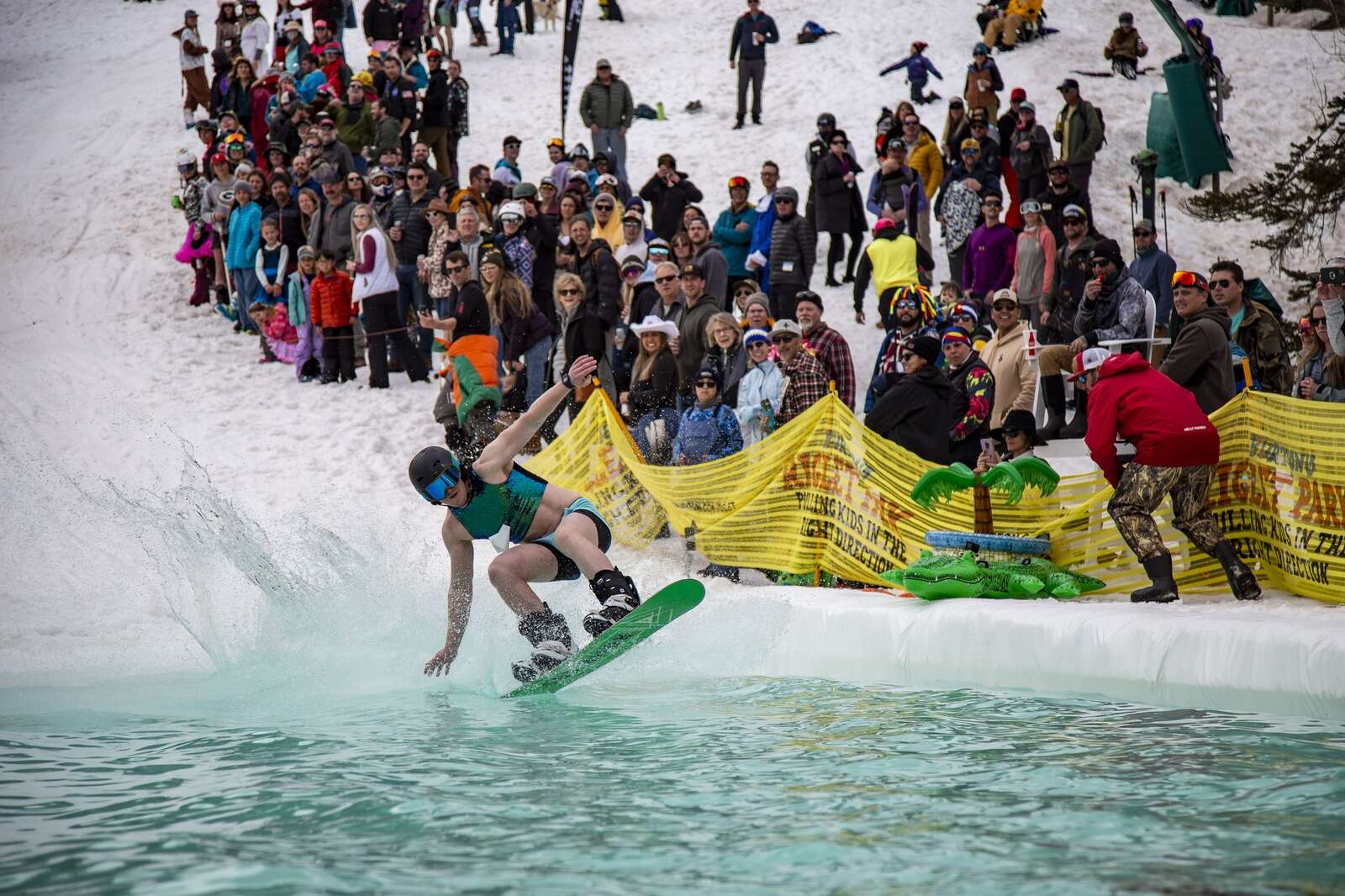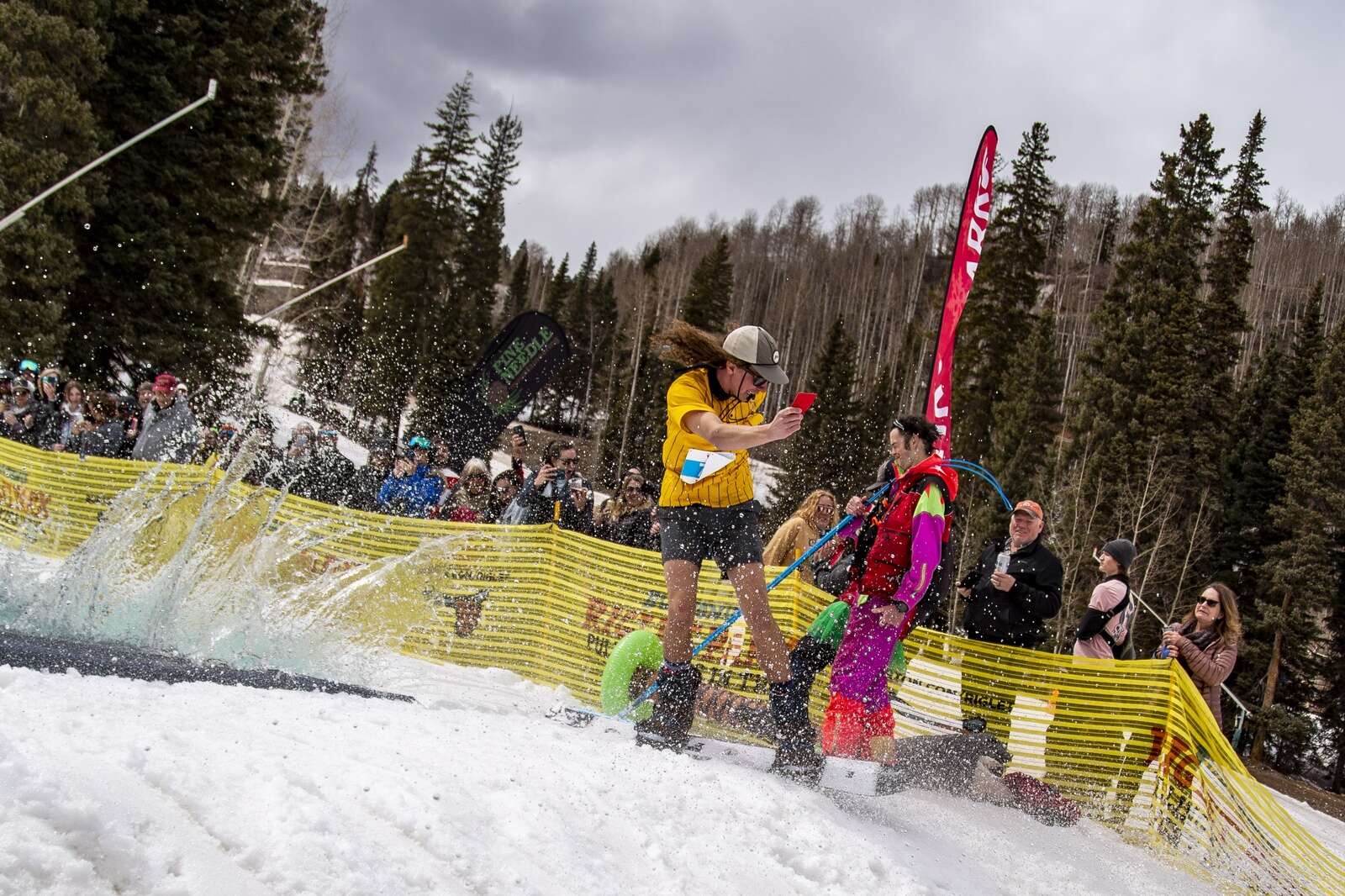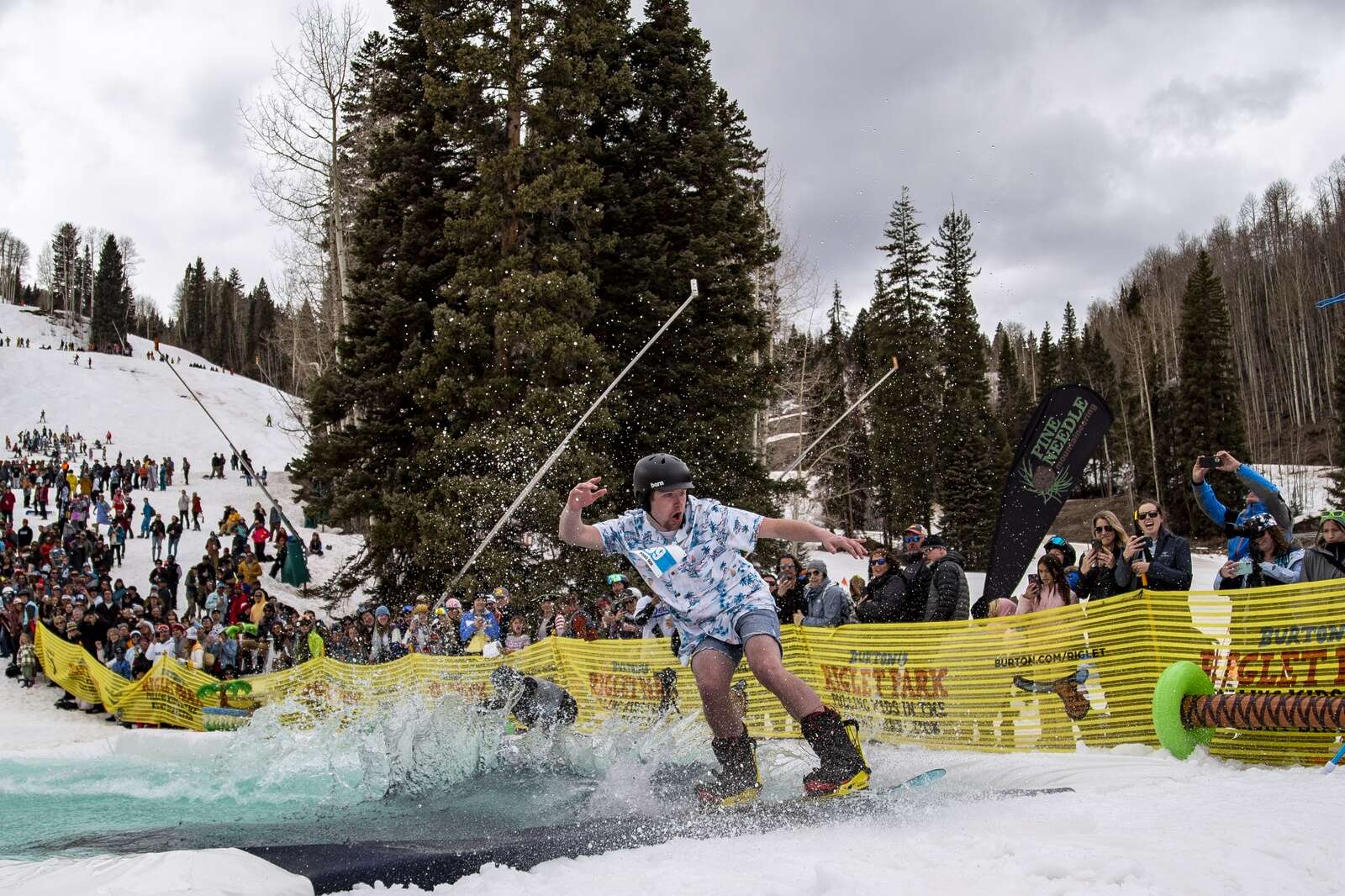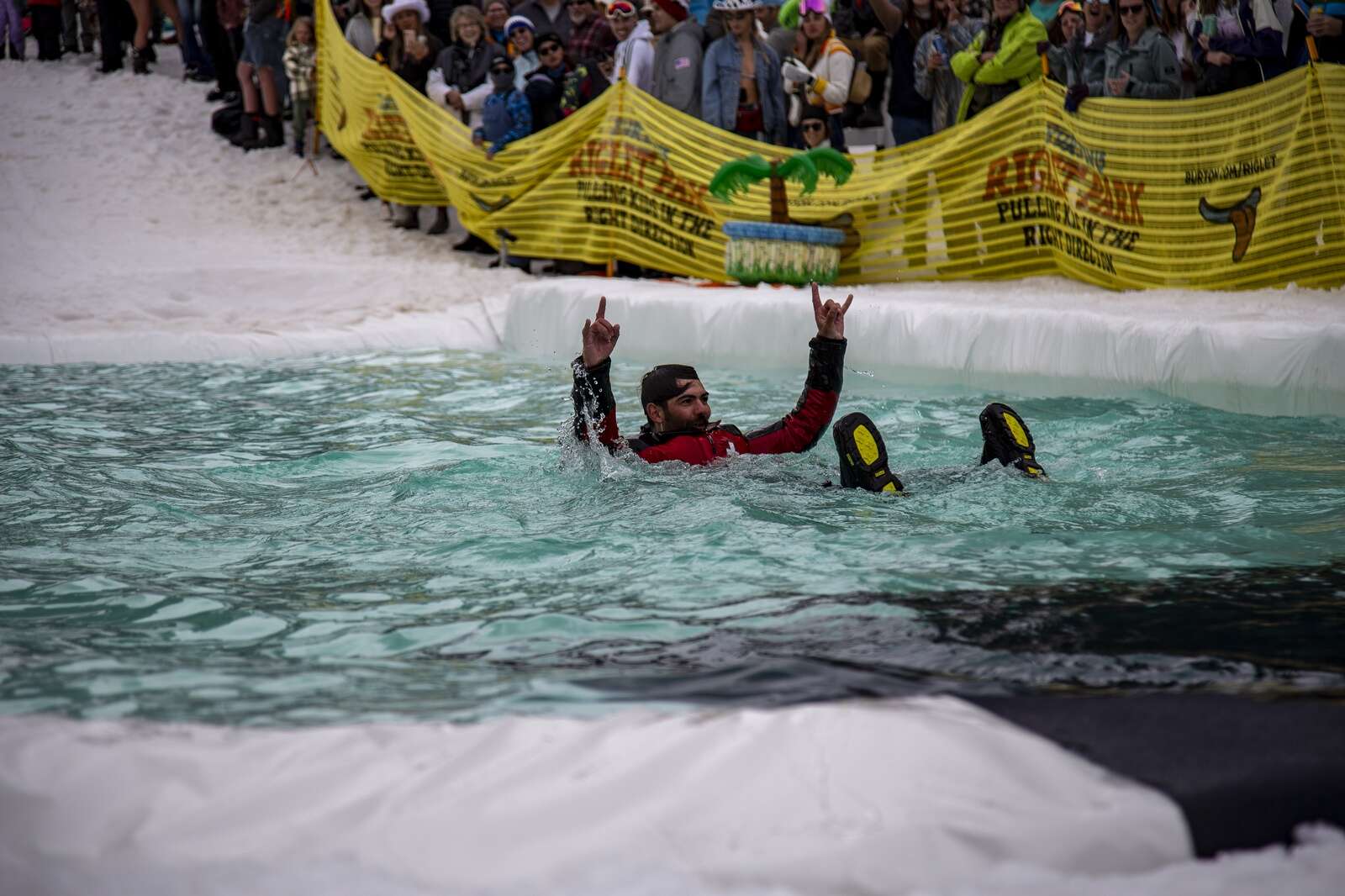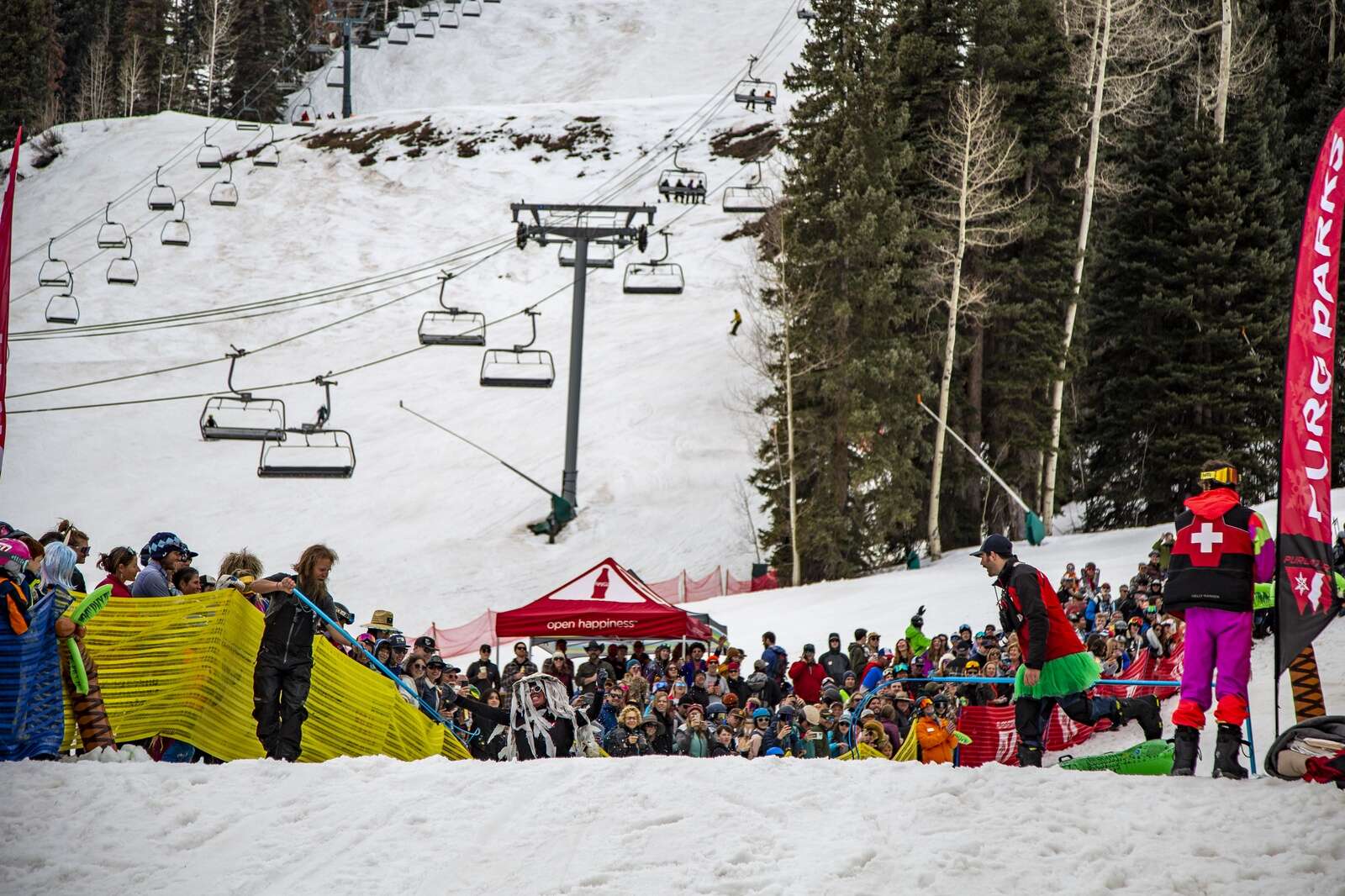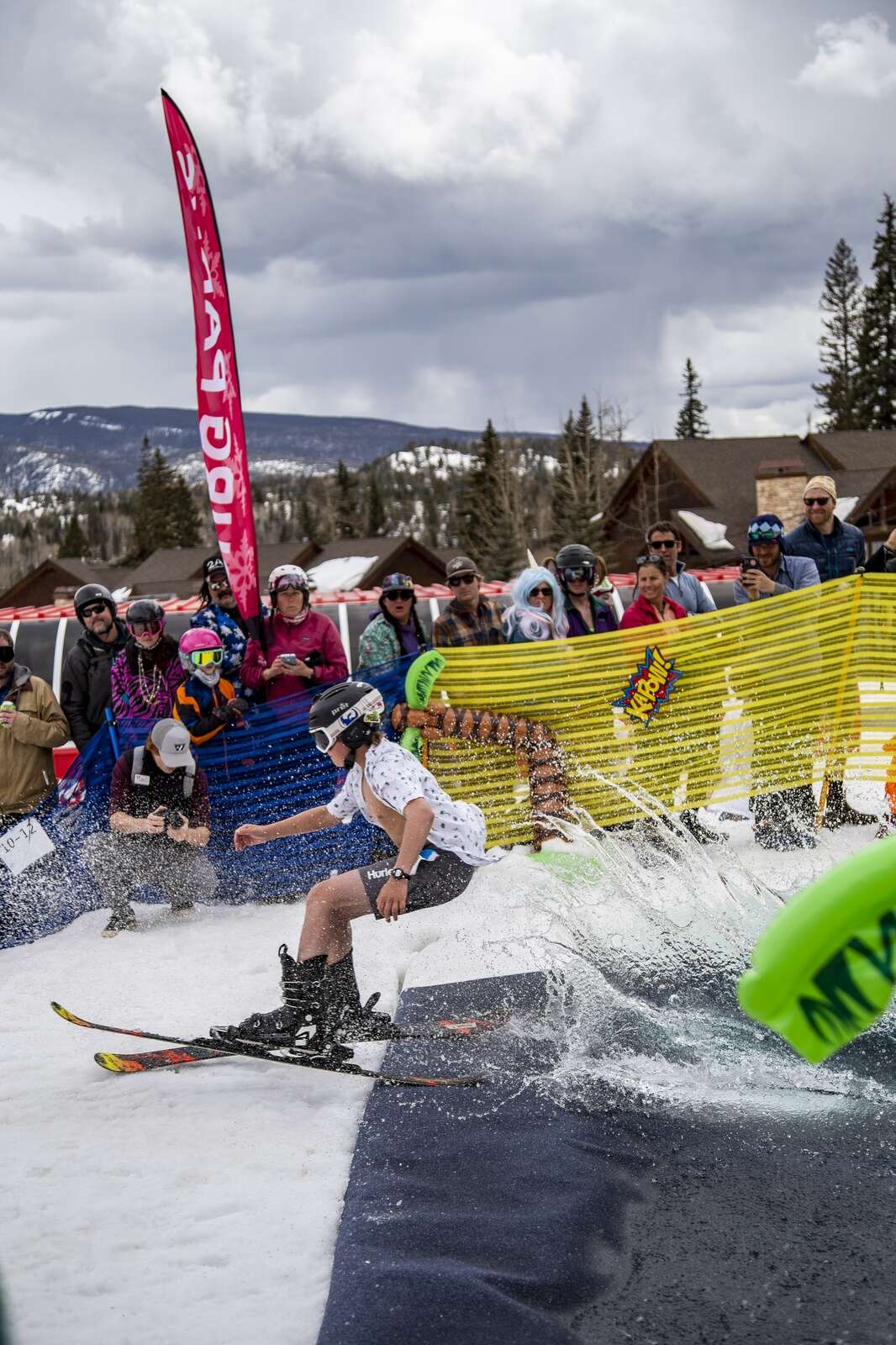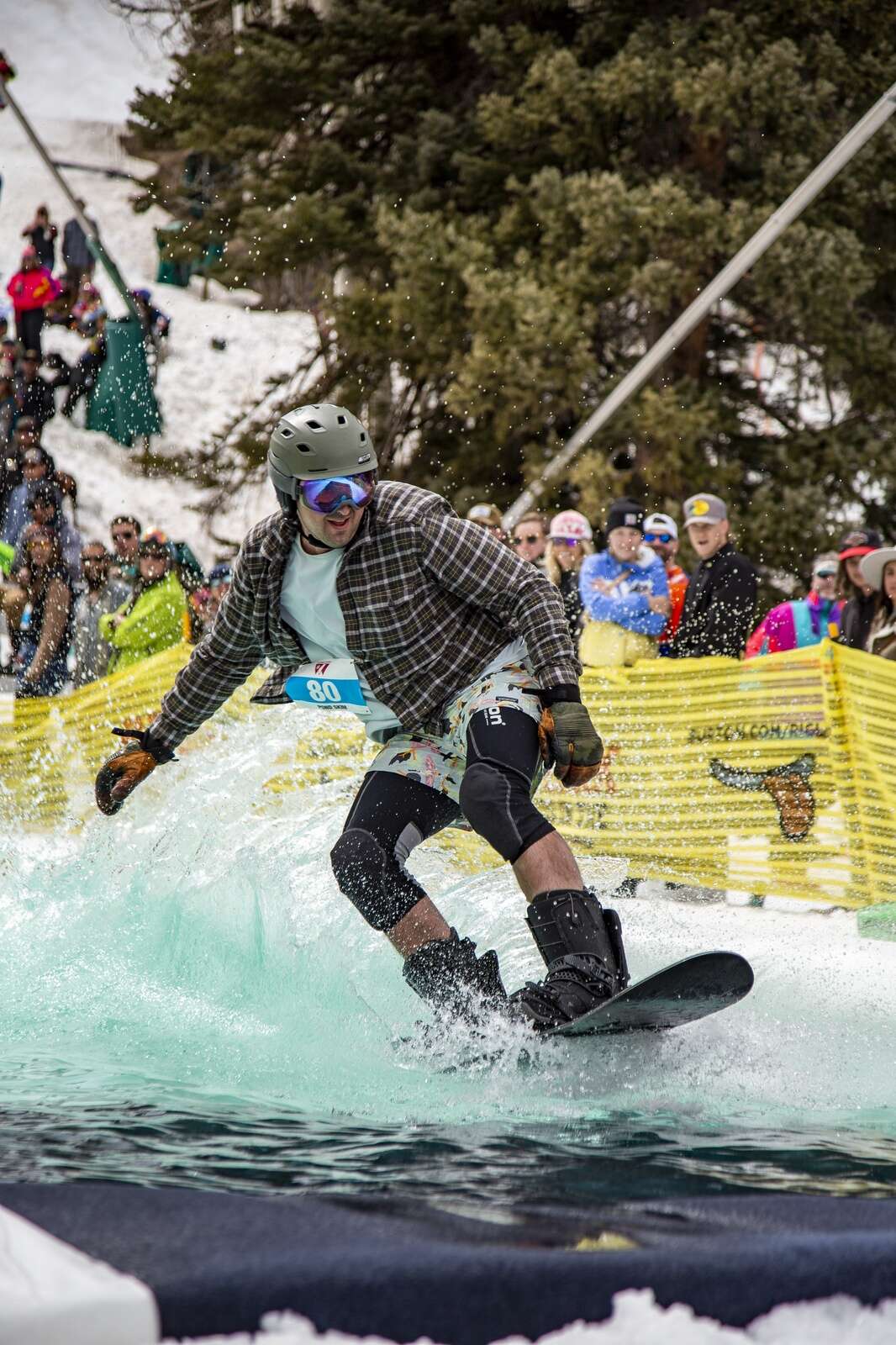 Dozens of others hung around the beach area at the base of the mountain, enjoying the afternoon. One group of friends brought a camp stove to cook hot dogs.
"I enjoy the people and the costumes," said Chris Jensen. "This is the first year that we've set up to cook hot dogs, but we've been coming to this every year since it started."
As Durango becomes a larger tourist destination, residents such as Sarah Anthony said she's happy to see an event geared toward locals.
"It's classic Durango, I love it," she said.
njohnson@durangoherald.com