Weather service announces winter weather advisory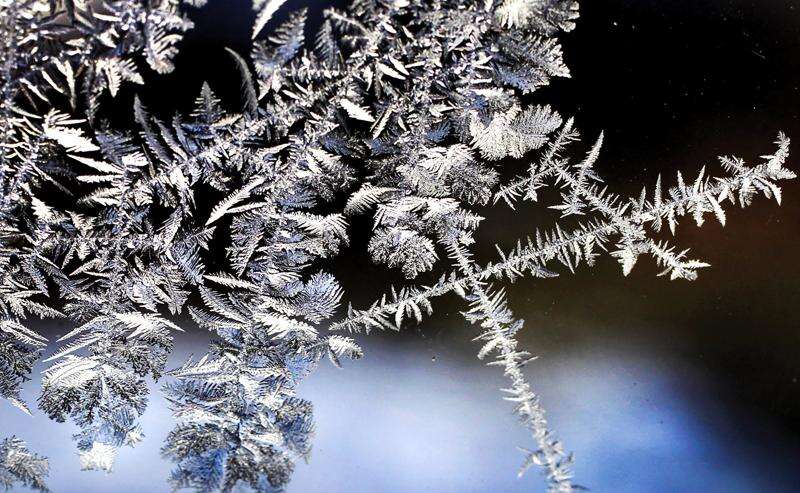 Out with the old, and in with the cold: The remainder of 2018 is expected to be unseasonably chilly as a cold front moves into Southwest Colorado.
The National Weather Service on Thursday announced a winter storm warning, forecasting low temperatures through New Year's Day and snowfall tonight through Friday.
In Montezuma County, the weather service gives snowfall a 30 percent chance today, a 60 percent chance tonight and a 70 percent chance on Friday. An inch of snow is expected tonight, and 2 to 4 inches on Friday. There's a slight chance of snow on Sunday and Monday.
By Tuesday, temperatures are expected to creep to a high of 23 degrees and to a low of 7 degrees. The normal high and lows for Jan. 1 are 41.6 degrees and 15.6 degrees.
The warning includes the upper Dolores River, Animas River Basin and San Juan River Basin including the Highway 160 corridor.
Four to 12 inches of snow was expected in the San Juan Mountains through Friday, with heaviest snowfall on south- and southeast-facing slopes such as Coal Bank and Molas passes on U.S. Highway 550. Slushy and snowpacked road conditions were expected.
The avalanche danger was considered "moderate" in the southern San Juans and "considerable" in the northern San Juans. On the Colorado Avalanche Center's five-point scale, a "moderate" threat rates a two, and a "considerable" threat rates a three. A "high" threat rates a four, and an "extreme" threat rates a five. On Dec. 22, the center reported the nation's first avalanche death of the 2018-2019 season after a snowmobiler died in the Horse Creek area of the Wyoming Range at 9,150 feet in elevation. In 2016, the last year for which statistics were available, avalanches killed five people in Wyoming – one snowmobiler, three sidecountry riders near resorts and a backcountry tourer.
In Colorado, one climber, one backcountry tourer, one snow biker and two snowmobilers died in 2016.