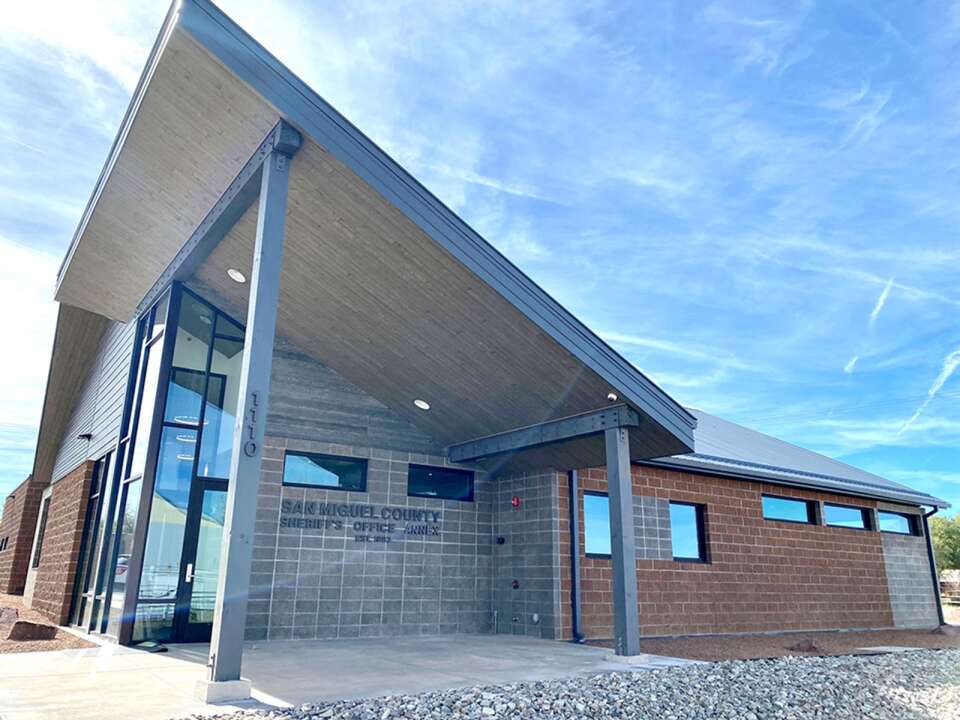 Main Ilium facility of sheriff department also sees upgrade
The San Miguel Sheriff's Office has built a station in Norwood and upgraded its main Ilium facility.
The Norwood annex at 1110 Summit St. will open in November. A ribbon-cutting and walk-through will be held Oct. 27 at 11:30 a.m. It will be attended by Sheriff Bill Masters and San Miguel County commissioners.
The Norwood annex is needed to better serve the west end of the county, according to an Oct. 22 news release.
The project cost is about $3.8 million and was partially funded by a $1 million grant from the Colorado Department of Local Affairs.
The Norwood station is just over 6,000 square feet and consists of office space, evidence storage and a large meeting room.
The multipurpose room will serve as the county emergency operations center. The space also will serve as the Board of County Commissioners space for Norwood meetings and will be available for other county boards or stakeholders.
The facility will house administrators, emergency managers and patrol deputies.
The space also is available for juvenile services and mental health responders, county information technology staff, the Colorado State Patrol and Region 10's fiber carrier neutral location. No inmates will be housed.
initially, the office will be open part-time. Hours will be Tuesdays and Wednesday 8 a.m.-4 p.m.
The Norwood annex was part of a larger plan to upgrade sheriff facilities.
The main Ilium sheriff facility also has been renovated and expanded. The project cost about $1.6 million and included a $500,000 grant from DOLA.
The Ilium facility had been at capacity for several years, and needed to be expanded, said Sheriff Masters. Planning for the two projects began in 2016. Construction was done simultaneously.
Another DOLA grant allows county buildings, including the new Norwood annex, to operate on 95% solar power by spring 2022.
Charles Cunniffe Architects, of Aspen, was the designer. Jaynes Construction, of Durango, was the general contractor.