Online petition seeking to name run after Barry 'Carmine' Kemler has more than 2,000 signatures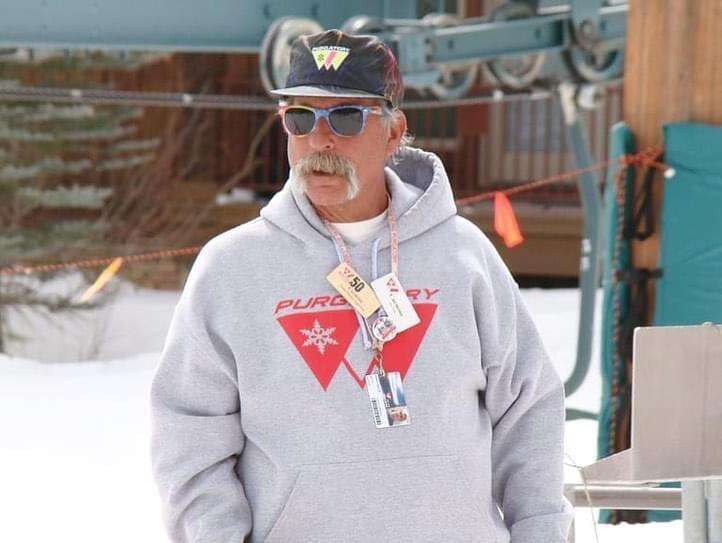 Saddened by the recent death of Purgatory Resort's ski lift operator Barry "Carmine" Kemler, residents have banded together to ask the ski area to name a run after him.
Upon hearing that Kemler recently died of cancer at age 67, resident Jerry Olivier set up a petition online to help honor the longtime Purgatory employee.
The petition had received more than 2,100 signatures as of Wednesday, in just five days of being online, with more than 70 signatories voicing support for a ski run named after Kemler.
Purgatory Resort has yet to comment about whether it will take note from petitioners and name an existing or future run after Kemler.
Kemler's good friend and ski buddy Russell Amidon said he would often visit on days that Kemler was working to say hello and go on a couple of runs while Kemler was on break. Amidon and Kemler have been friends since 1984.
"He really is the best friend I've ever had in my life," Amidon said. "A lot of times he was working, so I would catch a chairlift up with him and ski one or two runs before he'd go back to work."
Amidon said if Purgatory were to rename a run in Kemler's honor, one of the blue cruiser runs like Limbo or West Fork would be most fitting.
"He was a frontside guy, but I would drag him over to the backside now and then because I really like all of those runs over there," Amidon said.
Olivier met Kemler in the early 1990s when the two worked together at Purgatory's restaurant. Olivier said back then Kemler was the food and beverage manager at Purgatory.
"We became friends back when he was my boss," Olivier said. "He was an awesome guy to be around, and the room just felt better with him in it."
Both Olivier and Amidon said Kemler had a knack for giving out nicknames that would stick. When Amidon worked with him at Purgatory in the 1980s, Amidon said Kemler used to call him "Uncle Fussy."
"Everything would have to be in its right place for me and done right, and Carmine would say, 'Just let it roll off your back like water off a duck,'" Amidon said. "I would look at him and say, 'Carmine, I'm not a duck.'"
Kemler's easy-going nature is what stood out most to Amidon. Amidon said he was always happy and able to roll with things.
"Things just didn't bother him much at all," he said.
Kemler spent most of his life working in the food service industry. He opened restaurants in Albuquerque, and earned his Carmine nickname while working at Ariano's Italian Restaurant in Durango.
However, in more recent years, Kemler was more of a jack-of-all-trades, working as a lift operator at Purgatory, a groundskeeper at Dalton Ranch and as a salesman at Star Liquors.
In a Facebook post, Purgatory Resort said Kemler worked as a lift-ticket checker since 2005. In 2008, he was promoted to ticket supervisor, and retired at Purgatory in 2018.
Olivier said his children were also sad to hear about Kemler, as he would always remember their names and hand out chocolates at the ski lift.
"He knew everyone's names whether they had a helmet on or not," Olivier said. "He would hand out Hershey's chocolate kisses to your kids and he would remember their names. He was just one of those guys that there's not a negative word you can say about him."
njohnson@durangoherald.com