Patrollers seek year-round status for better pay, benefits and worker retention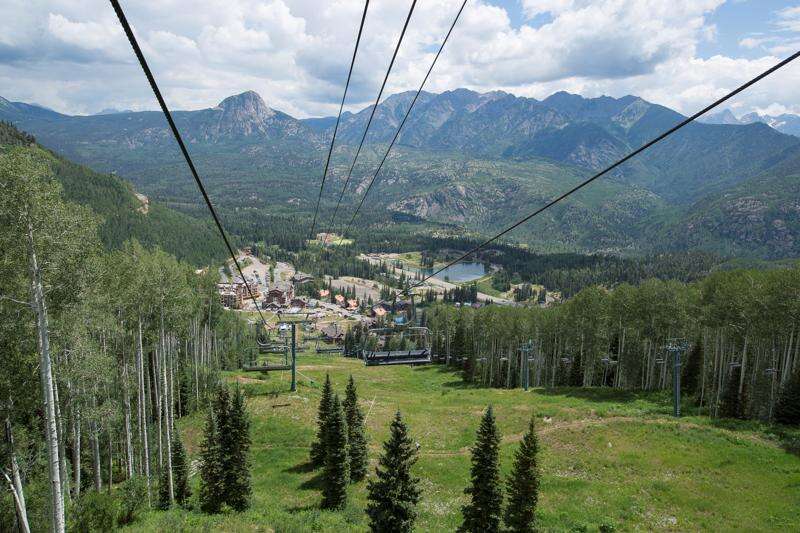 Purgatory Resort bike patrol voted unanimously to unionize Wednesday making it the first summertime resort patrol in the United States to do so.
This comes after Purgatory ski patrol began wage negotiations in August. The bike patrol team is making similar complaints, saying wages are too low and the workload is too high during the peak summer season.
Communications Workers of America spokesman Ryan Dineen said summer patrol often does not receive the same resources as ski patrol.
"There's a lot of places where the pay is less and the hours are not as consistent," he said. "So the challenges are generally the same with some nuance."
The patrollers hope to make patrolling a career rather than a seasonal position, reduce turnover and ensure they are given the support needed to safely carry out their job.
"It's telling that there wasn't a single vote against the union. I've worked at union and nonunion patrols, the difference is night and day," said Purgatory Patroller Jordan Diefenderfer. "Union patrols have more experience, are more highly trained and have better retention. The patrol's experience, and thereby the public's safety, dwindles with every year working conditions stay below industry standard."
Diefenderfer works in bike and ski patrol for the resort and said the patrollers who work both jobs are upset the position is not considered year-round.
He said it allows Purgatory to avoid paying patrollers benefits.
"We're here year-round, but the ski area will not pay us as full-time, year-round employees," he said. "Instead, they like to class us as seasonal/summer and seasonal/winter."
Purgatory has been made aware of bike patrol's decision to unionize. However, no set time frame for negotiations has been established.
"Purgatory will continue to maintain positive working relationships with mountain patrollers," said Human Resources Director Heather Garland. "We are dedicated to treating all of our employees with dignity and respect and to listening to their ideas and priorities."
The resort said it will enter any negotiations with good faith and honor any collective-bargaining agreement reached.
Diefendorfer said unionizing the two patrol teams is a symptom of a larger problem involving working conditions. He said conditions are below industry standard, which results in less experience on the mountain because of poor retention rate.
To many of the patrollers, bike patrol is considered a more dangerous job and because they do not receive benefits, it can deter them from working on the mountain.
"I think people may find it insulting that they consider the bike patrol to be a separate position as if it is somehow easier or less skilled," Diefendorfer said. "But this is the same job we are on the mountain working as medical professionals, and making it a safe place to recreate."
Diefendorfer did not specify the wage of the highest paid member on the bike patrol staff but said the industry standard wage for patrollers is $18 to $20 per hour and Purgatory does not pay up to the standard. Per policy, Purgatory does not publish wages.
He said bike patrol share the same certifications as an EMT and said some patrollers are even doctors.
"Wages are causing the mountain to become less safe," he said. "And every day we see the experience dropping, and our best people leaving because anywhere else will pay more."
tbrown@durangoherald.com