Suspect who was shot still being treated in Albuquerque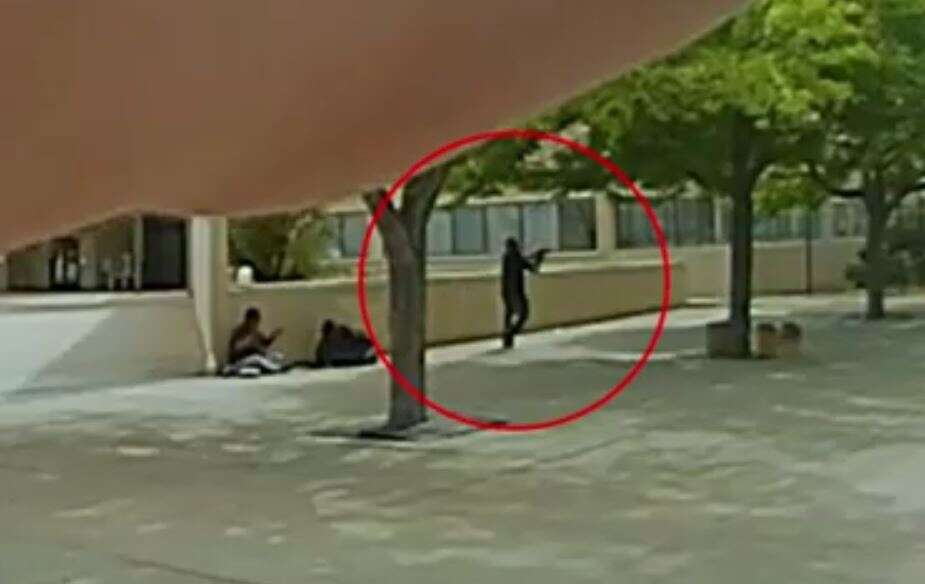 FARMINGTON – The Farmington Police Department released more video Wednesday of the officer-involved shooting that took place May 10 near West Animas Street in Farmington.
Nicole Brown, spokeswoman for the department, said law enforcement received a call that a man was shooting a gun in downtown Farmington at 2:23 p.m. He was reportedly seen walking with a second man.
"Officers followed leads as they were being reported and found spent bullet casings and an empty ammunition box where the suspects were reported to have been seen," Brown said.
After they viewed security camera footage from a nearby business, police were able to get a better look at who they were searching for and a shelter-in-place order was issued for the areas of Arrington Street, Lake Street and Allen Avenue.
Just after 4 p.m., another 911 caller reported shots heard in the area of the 100 block of West Animas Street.
When officers made contact with the men, one man, identified as Brian Benally, pointed a gun at an officer and began to walk toward officers, according to police. In response, four officers fired their weapons.
As soon as shots were fired, officers can be seen in the video running to render aid.
Benally was taken to San Juan Regional Medical Center and then to Albuquerque, where he continued to be treated as of Wednesday.
In the videos released, there is mention that bullets went through the windows of a nearby office building, but no other injuries were reported.
Farmington Police Chief Steve Hebbe said Farmington police officers should be held to the "highest standards," and that their actions should be "critically reviewed."
"I know an event like this affects the community, the department, our officers and the subject's family and friends," Hebbe said. "The San Juan County Regional Officer-Involved Shooting Task Force investigation remains active. However, based on the facts as we currently understand them, the officers' actions were necessary."
The four officers who fired their guns are on administrative leave, which is "routine procedure" for the department. Those officers all began their law enforcement careers with the Farmington Police Department within the last five years.
mmitchell@durangoherald.com