Bomb squad found a third Molotov cocktail, two homemade explosives in home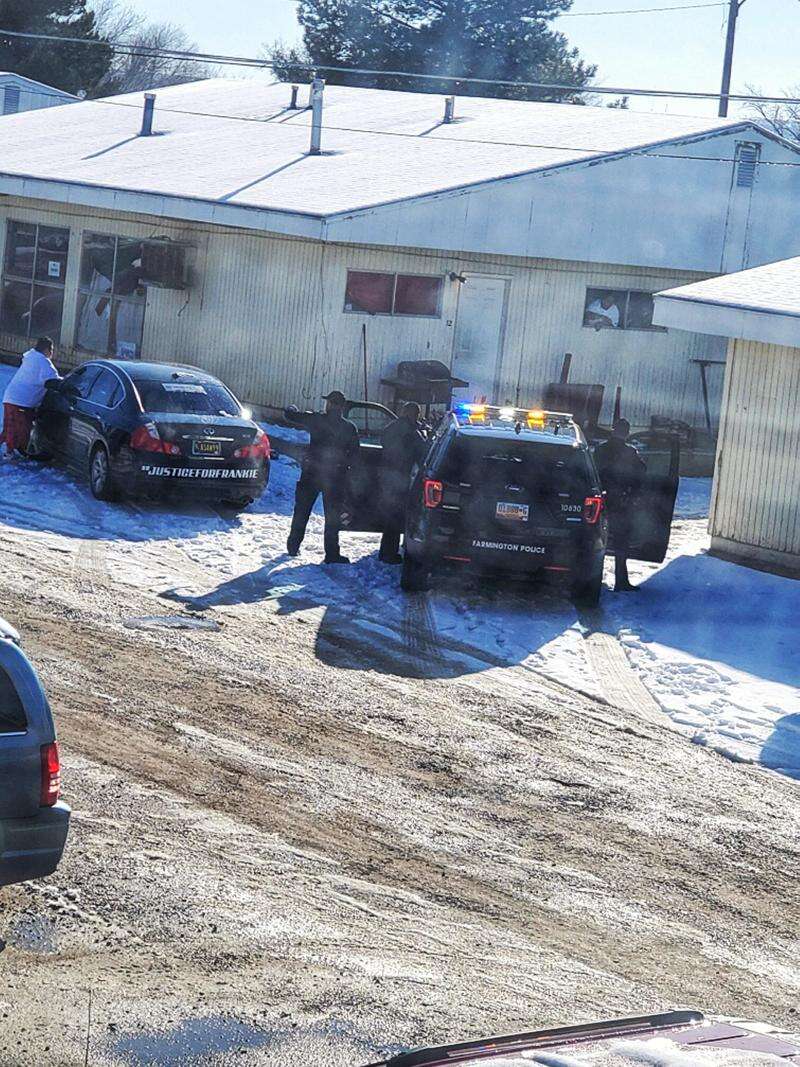 FARMINGTON – The Farmington Police Department released body camera footage from an officer-involved shooting that took place last month on Glade Lane and included more details about the investigation.
Police responded to a report of an armed man breaking into neighboring houses and assaulting residents the morning of Jan. 20 on the west side of town.
When officers arrived, the suspect, 46-year-old Humberto Vasquez, barricaded himself inside his home and broke out his windows, according to police. He then tossed a gun and magazine out a window and began dousing himself and his surroundings in gasoline.
According to the police department, police continued to negotiate with Vasquez while other officers evacuated neighboring apartments.
At one point in the video, Vasquez can be heard making threats toward officers in the hopes that they would kill him.
"I will come out here with a (expletive) knife and attack you, and you can shoot me down (expletive)," he shouts out the window.
Vasquez left his apartment and threw a "bottle containing automotive fuel" at the officers and went back into his apartment, said Nicole Brown, spokeswoman for the Farmington Police Department.
"One of the officers noticed a rag that had fallen out of the bottle as he threw it," Brown said in an updated release sent Friday. "The rag appeared to be smoldering on the ground. The officer realized it was a failed Molotov cocktail and advised other officers via radio."
Vasquez then stepped out of the apartment a third time, and as he went to throw the second Molotov cocktail, officers Alfonso Sifuentes and Ammon Roberts fired their guns.
The video appears to show officers immediately giving aid to Vasquez before he was taken San Juan Regional Medical Center. No other injuries were reported.
Sifuentes became a member of the police department in December 2013 and Roberts joined in June 2018. The release said both officers have worked at the Farmington Police Department for their entire law enforcement careers and that they have both been on administrative leave since the incident, per department procedure.
Police Chief Steve Hebbe said the situation was "unique" and developed rapidly.
"We recognize the impact these situations have on the community, those involved, our officers and the department," Hebbe said. "Although the Sheriff's Office investigation remains active, based on the facts we know now, the officers' actions were within policy and training."
The Farmington Fire Department was called to the scene to neutralize any fire hazards, and the police department's bomb squad was called and found a third Molotov cocktail and two additional homemade explosives, according to the police department.
mmitchell@durangoherald.com