Durango rider steps up to expert level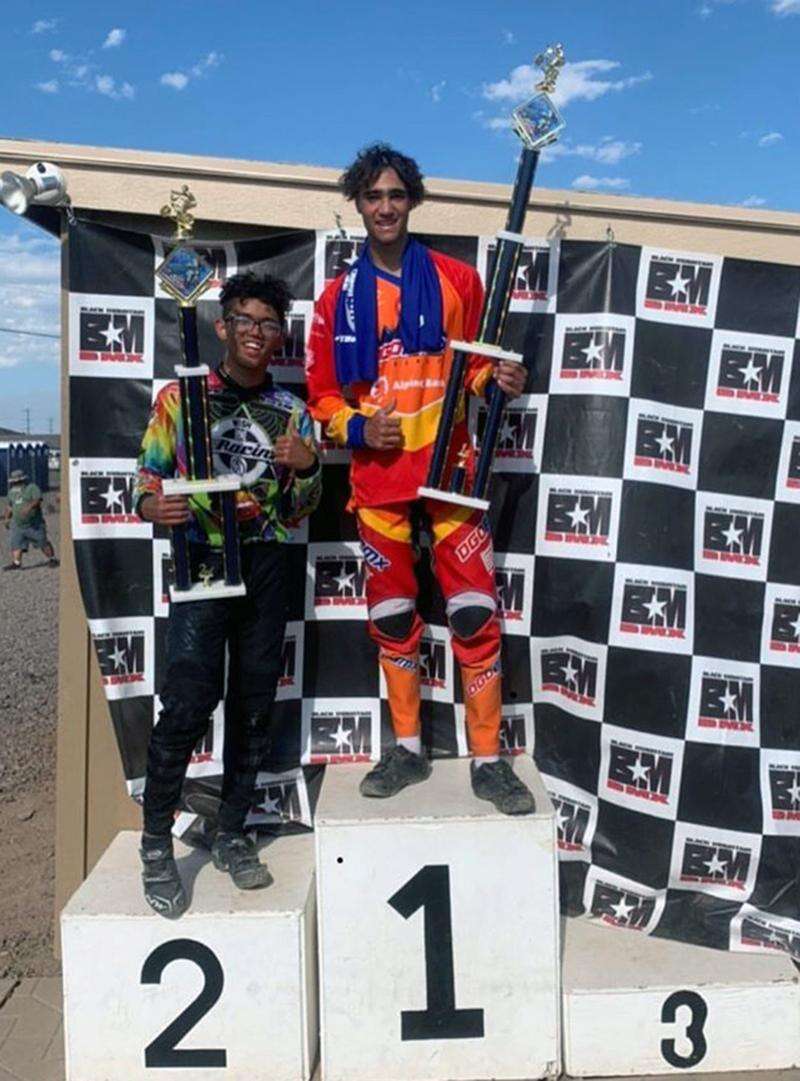 After months of preparation, Durango BMX stars descended on Phoenix for the
After the COVID-19 pandemic shut down spring nationals in Albuquerque along with the rest of the spring schedule, Pinkerton returned to the track last weekend at Black Mountain BMX in Phoenix, the scene of his last race months earlier.
Saturday, Pinkerton raced in the age 16 intermediate division, and he earned a victory ahead of Dominick Duenas of Rio Rancho in the finals.
It would be the Durango BMX racer's final competition at the intermediate level, as he bumped up to the expert category for Sunday's race.
"Being that my last race was on the same track nearly four months ago, it felt amazing to be back on the racing scene," Pinkerton said. "Winning on Saturday felt extremely good. It had been something I had been working toward for years now, and for me to finally win the last race and turn expert, it felt like all the hard work I had put in finally paid off."
Pinkerton would make the semifinals of his first expert category race day. To make the semifinal round brought great satisfaction.
"On Sunday, the feelings of stress and excitement overwhelmed me being that it was my first time racing as an expert and it was at a national level," he said. "Those kids are some of the best in the country, and the fact I am now riding with them and part of that group feels extremely good."
While the majority of the riders in the competition came from across the Southwest and California, some came from as far as Tennessee to participate in the nationals event.
In the age 15 novice division, Durango's Alex Pinkerton also was a winner in the finals Saturday ahead of Jesse Barron of Los Lunas, New Mexico.
Wesley Speicher made the finals and placed seventh out of 21 riders in Saturday's age 10 expert division race, and he placed eighth on Sunday. In the age 9-10 open division, Speicher placed sixth on Saturday and fifth on Sunday.
In the age 7-8 mixed open division, Archer Speicher claimed eighth on Friday and fourth on Sunday. In the age 7 novice division, he placed eighth in both races.
Durango BMX will have its first Friday night of racing this week and also will host the state championship race this fall.
jlivingston@durangoherald.com