ZU Gallery opens doors to the community
For Jodi Jahrling, it took a traumatic event to ask herself the question "Why are you waiting?"
A stroke a year and a half ago left her hospitalized for a month.
Stressed by the pandemic, her health issues and the possibility of losing her job while in the hospital, she decided she wanted to radiate positivity rather than be bogged down by life's stressors.
That desire propelled her to act on a stream of positivity-inducing ideas — including a blog that garners 250,000 hits per months — and she is now launching a space that functions as an art gallery and a gathering place for community meetings.
The interior is quirky, eclectic and inspiring — a reflection of Jahrling herself.
Her blog, The Daily Zu, spans from a website to presences on Facebook, Instagram and Twitter.
"All I did was reshare people's good news all the way down to their tomato plant growing, or their kid having their second birthday, or somebody getting married – the minutiae in some people's lives — but it seemed to open up something in folks just seeing that good news," Jahrling said.
She doesn't post anything that could potentially divide people, she said.
Her quest to uplift Montezuma County continued one morning when she was having breakfast at Pippo's Cafe. She saw the space next door for rent, and the rest is history.
She wanted to give local artists a platform to show their work in a community setting.
She did it all with local backing. A Kickstarter campaign completely funded the gallery's opening — and then some.
"You do something, you think it's a good idea, but when you get that approval, it's amazing" she said.
The gallery has contracted 12 artists for six months, with works ranging from acrylics to assemblage upcycle.
A meeting space behind the gallery has already been used by the Cortez Area Chamber of Commerce, United Way of Southwest Colorado and the Women Veterans Club. Jahrling hopes it will host more local events.
She also wants the gallery to make the transition to nightlife by obtaining a beer and wine license.
After being open for three days, the gallery launched its "Signs of Cortez" exhibit Saturday. Jahrling is showcasing photographs and actual signs that capture the city —some serious, filtered depictions, others with a playful twist.
One such sign says "Garage Sale: Your troubles. Everything must go."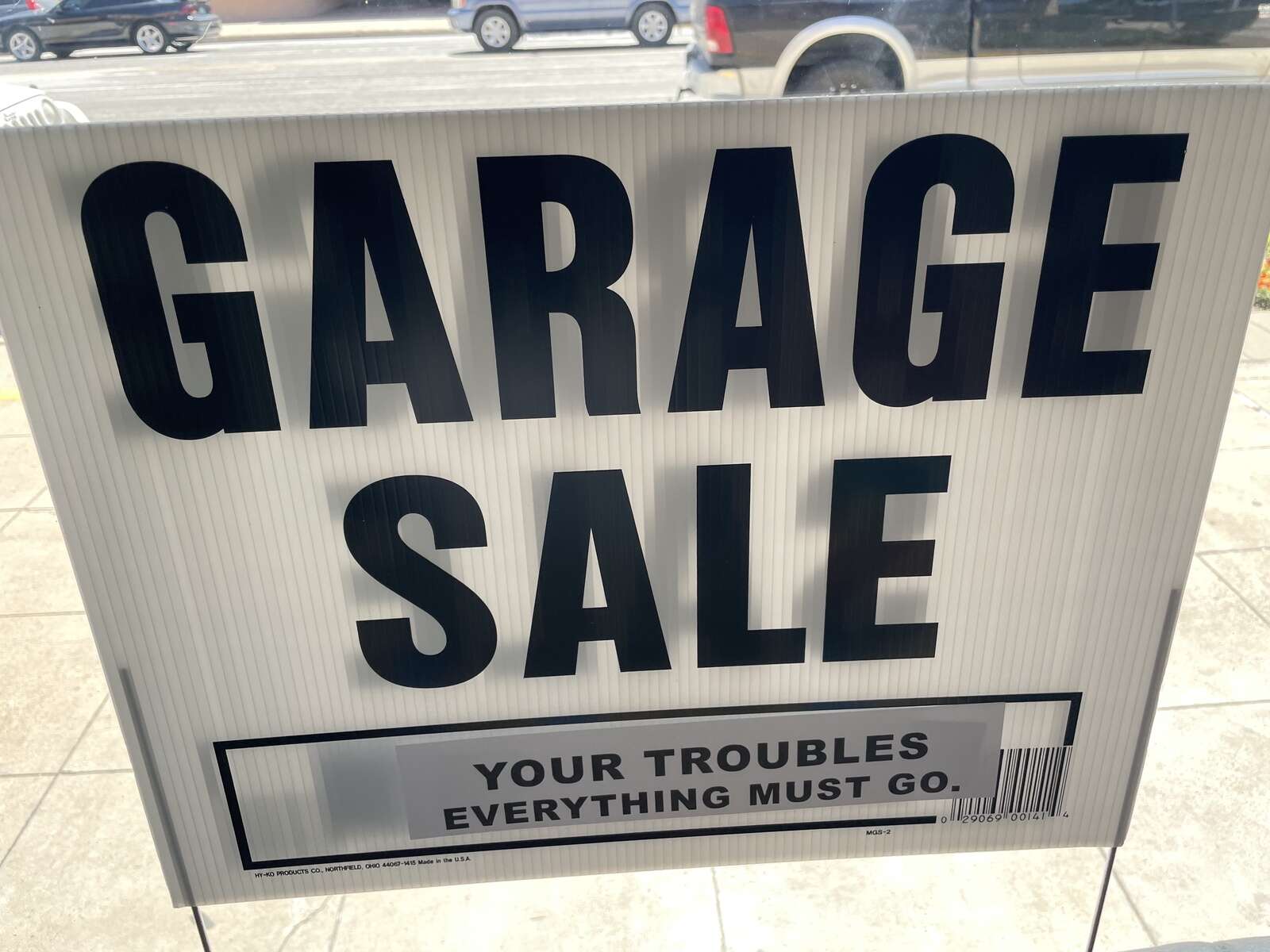 Visitors are invited to create their own signs with messages that are meaningful to them, to be posted in the storefront window for passerby to read.