Cache of drugs, weapons and cash found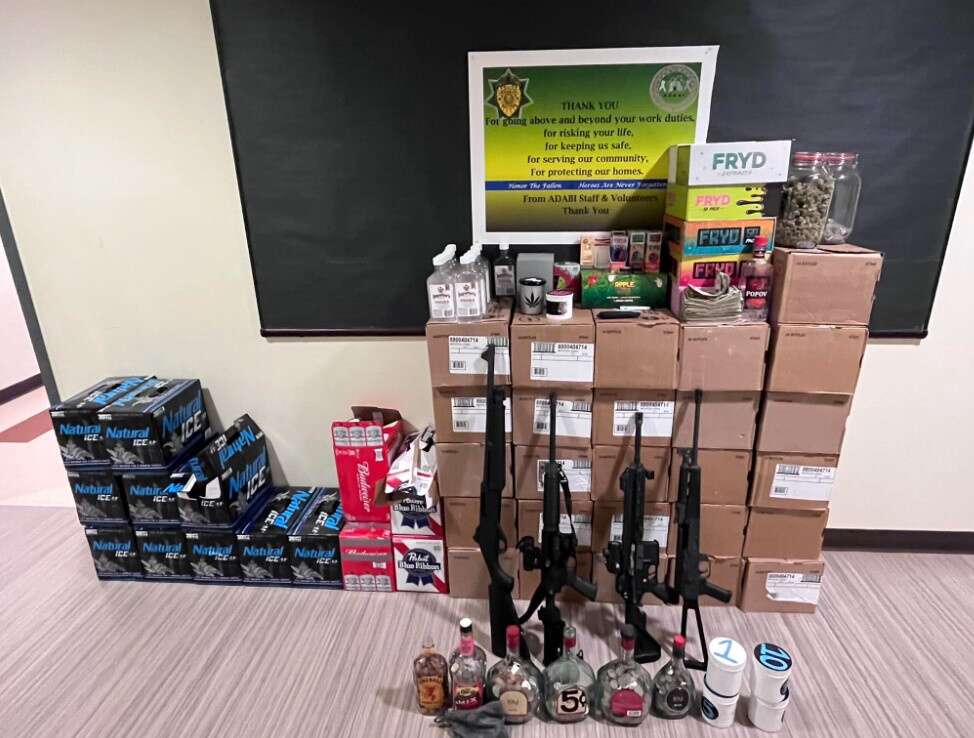 The Navajo Nation Police Department received reports of a suspected "bootlegging" operation and executed a search warrant to investigate on May 26 on a home in Many Farms, Arizona, according to its social media posts.
The Navajo Nation Proactive Crime Enforcement Unit responded, as it was created to address criminal activity related to the manufacturing, distribution and transportation of drugs and alcohol on tribal land.
The unit also handles major violent crimes and gang activity throughout the Navajo Nation. The K-9 Patrol Unit worked with the crime team at the home, where a cache of drugs and weapons were found.
Tribal police reported locating a large amount of drugs, including 1 gram of methamphetamine, more than 300 grams of marijuana and more than 300 grams of THC vape pens and wax. There was 239.25 liters of alcoholic beverages and 4,380 ounces of beer. Authorities estimated the street value of these drugs to be more than $9,000.
Police also found four rifles and $3,982.59 in cash.
"Several suspects were arrested for delivery of alcohol, distribution of illegal narcotics and weapons charges," according to Navajo Police.