Mancos Valley Chamber will honor school music teacher Andrew Saletta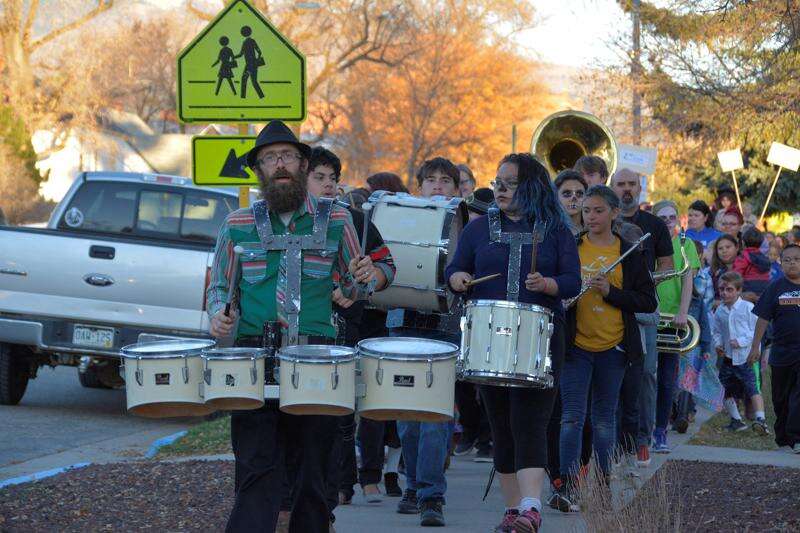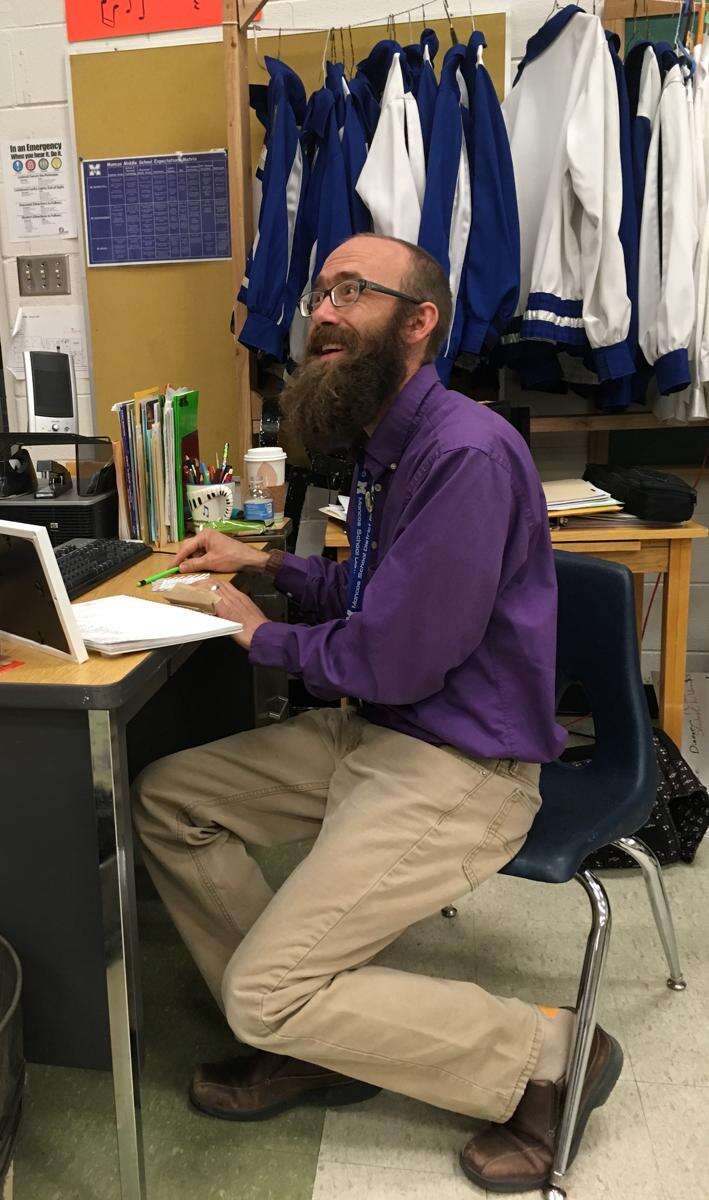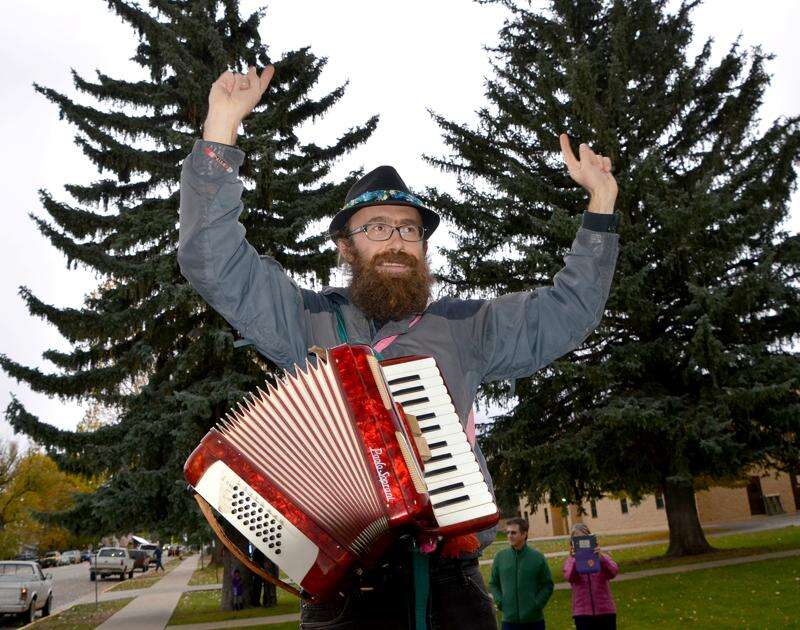 Andrew Saletta, a Mancos Schools music teacher, is the Mancos Valley Chamber of Commerce's Citizen of the Year for 2018.
Saletta has taught music to Mancos elementary, middle school and high school students for about five years, and he leads the Bluejays concert band for all ages. He was nominated by several of his neighbors for the award, which the Chamber gives to a noteworthy Mancos resident every year. The award ceremony will be held at the Mancos Valley Visitor Center on March 14.
When he first came to Mancos after finishing his graduate studies in Albuquerque, Saletta said, not many students were enrolled in music.
"When I got here, it was very small, and they had gone through a couple different teachers over a couple years, and that is hard on a program," he said. "I just kind of came in and tried to create some excitement about playing in band and creating cool, fun opportunities for the kids to play music."
Now there are about 30 students playing with the Bluejays, some of whom also play in the high school jazz band. But Saletta said he has also created some programs for students who enjoy different aspects of music, like sound production and, most recently, guitar lessons.
Saletta said he tries to send students on some kind of musical adventure every year. In the past, the jazz band has played at the Telluride Jazz Festival. This year, the band will take a trip to Salt Lake City to hear the Utah Symphony Orchestra in April. Several Mancos High School students have also performed at the Fort Lewis College Select Band Clinic.
Teaching at Mancos Schools, Saletta said, has been something of a dream job. Originally from Durango, he said he always had Mancos "on (his) radar" as a place to work, because his wife, Terilyn Saletta, has roots there, and he liked the small-town atmosphere. A flute player and singer himself, he said he loves teaching students how to love music more.
"They're my two passions – music and working with kids," he said.
Eventually he hopes to offer more extra-curricular classes and performance opportunities, including a summer camp, but he said he's scaled back his activities recently to care for his two children, ages 1 and 3.
Each Citizen of the Year is chosen by the previous year's winner and an appointed committee.
Saletta said he was "excited and humbled" to be named Citizen of the Year. He will be honored at the Mancos Visitor Center on Wednesday, March 14, starting at 5 p.m., in a celebration that will include a performance from the Bluejays Band and ice cream served by Green Table Cafe.
What:
A celebration of the Mancos Valley Chamber's Citizen of the Year
When:
5 p.m., Wednesday, March 14
Where:
Mancos Visitor Center, 101 E. Bauer St.
Cost:
Free
More information:
Contact Maggie Goodell at 970-533-7434.