Annual summer event will be July 29-Aug. 6 at fairgrounds
Celebrate Western tradition and 4-H accomplishments during the Montezuma County Fair July 29 to Aug. 6 at the fairgrounds.
The festivities kick off July 29 at 7 p.m. with a country music concert by rising national star Logan Mize and special guest Tim Montana at the outdoor arena.
Mize's straight-up country-rock style is inspired from his small-town farming days growing up in Kansas and has echoes of John Mellencamp and Tom Petty.
His upbringing and lyrics parallel the rural, agricultural roots of Montezuma County.
"There are so many characters out here that you meet, and everyone's pretty stoic and quiet," Mize states in a bio about small-town America. "But if you pay attention long enough, there's always a story that you'll pick up on. And those stories can be across the spectrum, from light to dark."
Concert tickets can be purchased online or at eXp Realty Cortez Country Living at 15 N. Park St., in Cortez Monday through Friday from 9 a.m. to 5 p.m. Tickets are $15 through July 23, then go up to $20.
For the next eight days, buckle up for a wide variety of events, ranging from 4-H livestock shows, horticulture displays and children's events to chili contests, a greased-pig chase, ranch rodeo and bucking bull competition, plus a lot more.
Thirty vendors will sell a variety of crafts, goods food and drinks, including a beer tent.
One of the main goals of the fair is to showcase the efforts of 4-H members who raise animals and develop various projects.
The 192 kids in the 4-H program are ages 5 to 18, said program coordinator Andrea Jeter. She said membership has slowly grown, and 25 new kids will participate this year.
The youths will display 500 farm animals and compete for awards at the fair. During the junior livestock auction, community members bid to buy the animals from the kids.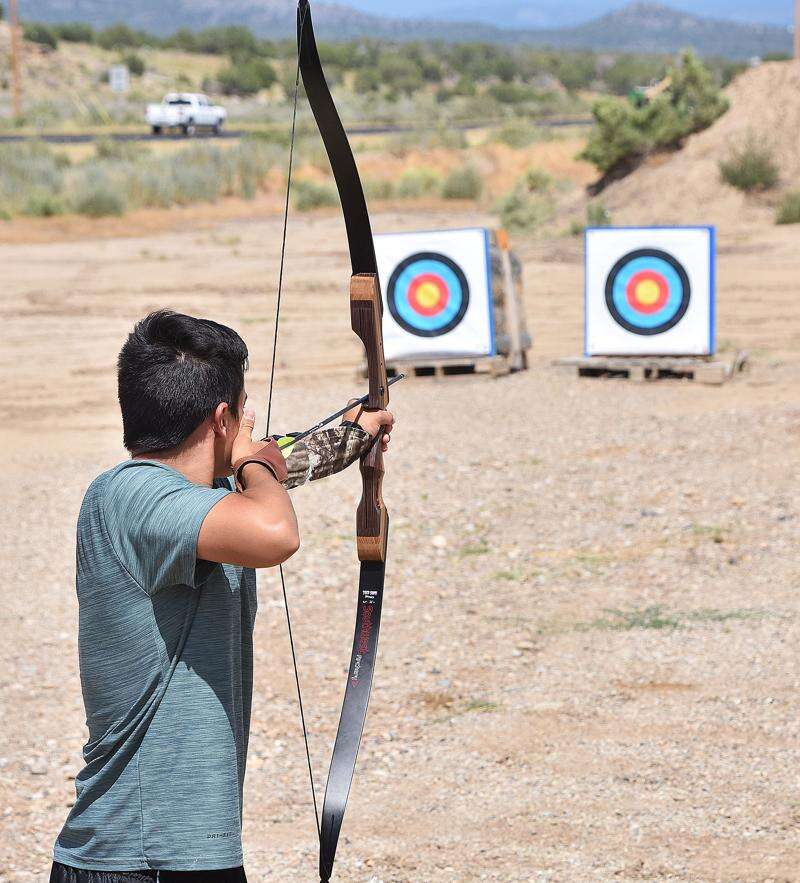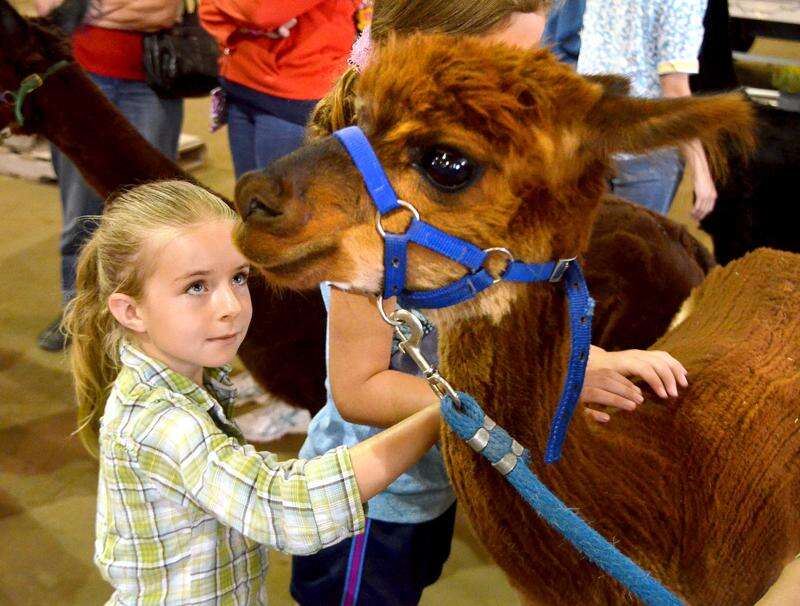 Jeter said 68 beef animals have been entered this year, an increase from last year.
In-person poultry shows and chicken chases have been canceled because of a recent avian influenza outbreak. However, the 4-H poultry show will continue online via Zoom.
The fair is not all about livestock, organizers said.
They are promoting the open class division, in which citizens show off their creations, said Montezuma County CSU Extension Director Greg Felsen.
The items are judged and displayed in the exhibit room in the main indoor arena.
Participants show off art pieces including photos, metalwork, woodwork and paintings. General projects feature canning, entomology research and beekeeping.
This year, 4-H purchased a new sewing machine, and three girls who have been learning to quilt will display their work.
"The county fair is to show off the fruits of what our community has done," Jeter said. "Participation overall really has been rebounding since the end of the pandemic."
The fair also will feature the Flower and Horticultural Expo, which is organized by Mesa Verde Gardeners.
There are categories for flowers, vegetables, fruits, vegetable basket, bouquets, formal arrangements, educational display and largest squash (by weight). Cash prizes and ribbons are awarded, and there is no fee to enter. There are separate youth and adult divisions.
Any variety of flowers and vegetables are acceptable, and they don't all have to be grown in your garden.
"The point is design, presentation and quality – it is wide open to creativity," said Anne Joslin-Street, interim president of the Mesa Verde Gardeners. "We have had absolutely phenomenal designs in the past."
The garden club has been promoting the event to encourage increased participation on par with pre-COVID-19 years, when 200-300 entries were common.
Participants may take their displays and arrangements to the main indoor arena at the fairgrounds on Aug. 3 from 3 p.m. to 7 p.m. Judging will the morning of Aug. 4. Displays can be viewed by the public in the south half of the cafeteria Aug. 4-6.
For more information and rules on the horticulture expo, visit the Mesa Verde Gardeners Facebook page or email questions to mesaverdegardeners@gmail.com.
The club has been around for 40 years and welcomes new members and novice gardeners. Club members hold monthly meetings, share information and plants, invite speakers and tour local gardens.
There is something for everyone at the county fair, organizers said.
Some of the local favorites are Ranch Rodeo (Aug. 5, 7 p.m.); Smith and Sons Bucking Bulls (Aug. 6, 6 p.m.); 4-H dog show (July 31, 5 p.m.); LJ Production Barrel Race (July 30, noon); 4-H Rocket Launch (Aug. 1, 7 a.m.); greased pig contest (Aug. 6, 10 a.m.); and the Junior Livestock Sale (Aug. 6, 2 p.m.).
"It's a great time for the community to come out and take part in events that celebrate our rural, western Colorado roots," said Felsen.
Supporting youth efforts is especially paramount, he said, and the community comes through every time.
"We are so thankful for the generosity of businesses and sponsors that contribute to furthering the education of our youths who have put in so much hard work," Felsen said.
For a complete schedule and additional information, visit montezumacountyfair.com.
jmimiaga@the-journal.com