Full team effort pushes Panthers past Kirtland Central
If measured only in terms of voltage generated by the energy in the gymnasium, the Montezuma-Cortez volleyball squad would rank among the most electric in the 3A classification.
While the wins have been harder to come by for first-year head coach Skylar Robinson, her Panthers continue to persevere. Their hard work paid off in the form of a win this past week, as M-CHS put on a show for their home crowd in a 3-1 win over Kirtland Central.
M-CHS (2-10, 0-4 3A IML) rode a strong start against the Broncos, snapping up the first two sets before the visitors knew what hit them. After KCHS rebounded with a third-set win, the Panthers showed their grit with a 29-27 win in the clinching set to collect a hard-earned win.
Sophomore Marlee Mack continues to emerge as a leader for the Panthers, pacing the hosts with seven kills and 23 digs as M-CHS jumped out to a 25-20 win in the opening set.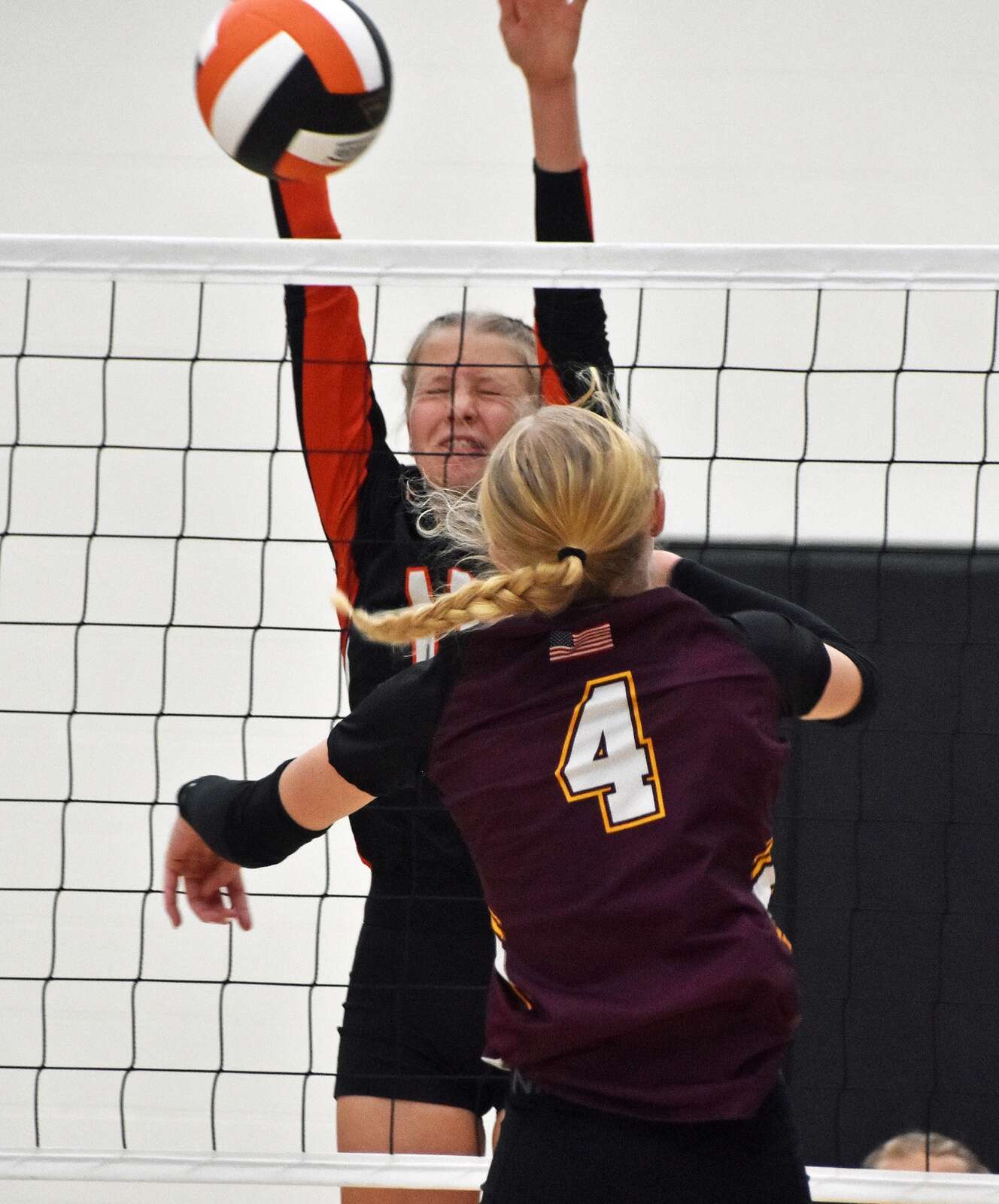 Senior Delta Suckla and sophomore Kescoleigh Boeckman combined for 27 assists, while seven different Panthers accounted for kills in the win. M-CHS leaned on junior Karlee Hubbs and freshman Tessa Jackson for 10 kills in a 25-23 second set win.
Kirtland Central (7-5) bounced back with a 25-18 third set victory to set up a tense finish. However, the Panthers had an answer.
Jackson posted five of the 14 Panthers' service aces to help the Panthers rebound in the fourth set. Sophomore Sarah Sparks and senior Isabella Tewell collected 32 digs for Robinson's group, as junior Gabby Foster, along with underclassmen Serenity Diaz, Aubrie Matthias, and Anna Tewell all emerged off the bench with big contributions in the closeout set.
Tough matches against league leading Alamosa and Centauri followed the win over KCHS, reminding the Panthers of the challenges ahead in the program's pursuit of a return to regional play for the first time since 2021.
After their lengthy homestand, the Panthers now face life on the road over the next couple weeks – the Panthers play four of their next five on the road. The second half of their league double round robin begins on Tuesday, Sept. 26 in Pagosa Springs, followed by a Friday night home match against Monticello. Road matches at Bayfield (Oct. 3), Centauri (Oct. 6), and Alamosa (Oct. 7) will round out Intermountain League play.