Thirteen cadets graduated from Southwest Regional Law Enforcement Academy on Saturday
Capt. Ed Aber of La Plata County Sheriff's Office offered words of advice to the 13 cadets who graduated from Pueblo Community College's Southwest Regional Law Enforcement Academy on Saturday: "Adapt," and embrace change.
Aber said that more officers will lose their lives to suicide in 2022 than police who die in the line of duty, and he said that is a shame. He told the emerging officers that fate is preventable and urged them to talk to family members and loved ones about the traumas he is sure they will encounter.
"The things that we have to see are not meant for human eyes," he said. "... Do not let PTSD (post-traumatic stress disorder) or accumulative PTSD be what ends your career."
Aber said there are two things police officers hate the most: "The way that things are, and change."
He said an officer's career is full of change, whether it is changes in leadership or changes in case law that is established on a weekly basis. He said law enforcement is a profession that requires adaptability and being able to embrace change.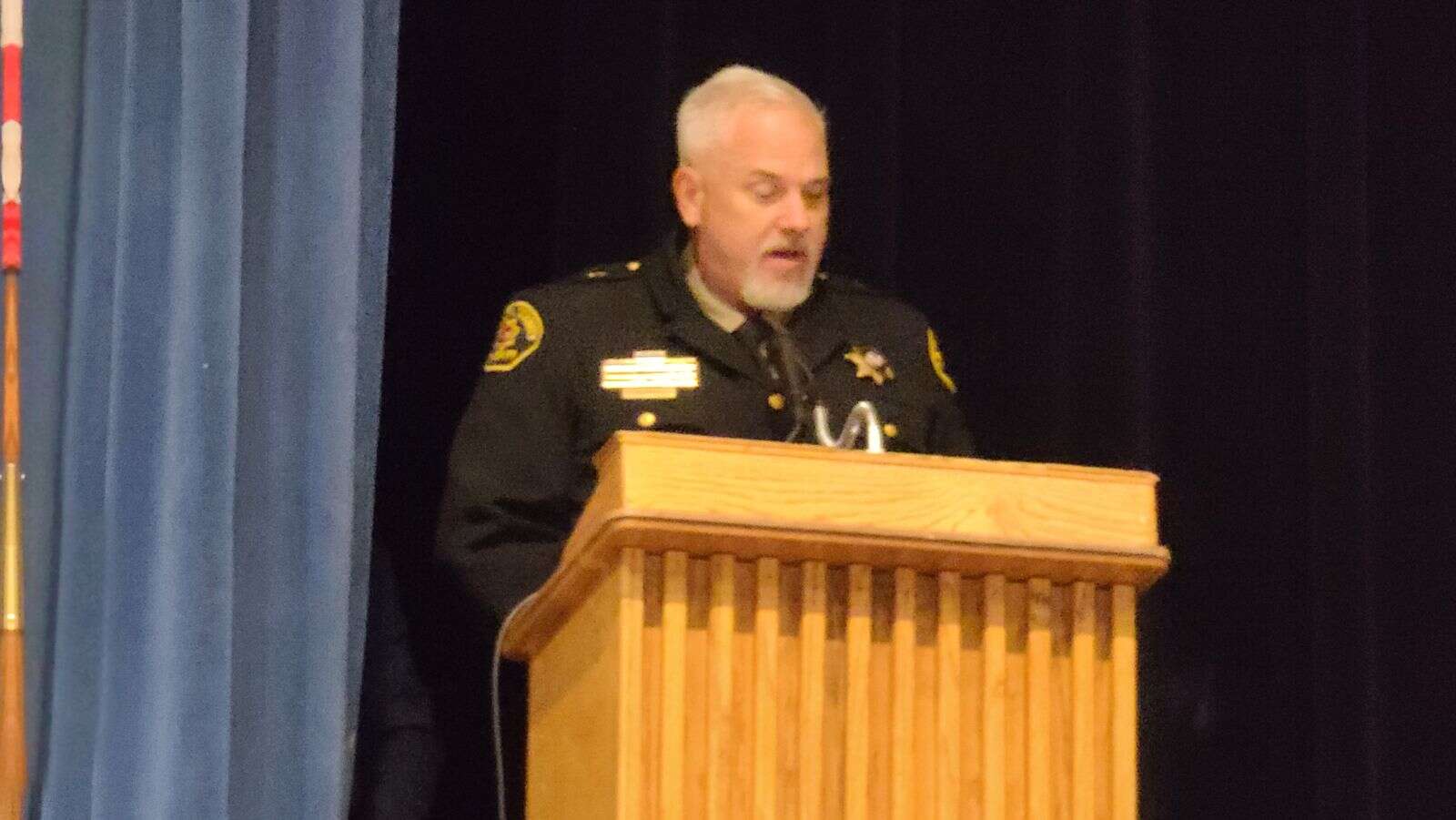 "You can fight it, but it is a fight that will happen the rest of your career," he said. "Or you can accept it and embrace it. And trust me, that is a much healthier option."
Aber had a somber message to graduates on Saturday. But the ceremony was full of celebration as well.
Friends and family attended the graduation ceremony, which was hosted at Durango High School. Graduating cadets Melony Hemphill and Brandon Holgate presented their fellow classmates with custom T-shirts, mugs and personal tokens of camaraderie based on their experiences over 18 weeks of study and training.
Academy Director Douglas Parker said the course is "very much a collaborative and team effort" and that many lessons are to be learned through it. He said the graduates started in the academy as strangers to one another with the common goal of becoming police officers, and they left the academy as comrades.
"One of the lessons that we try to impart during the academy is leadership," he said. "Not only formal, but informal. All of you in the profession and those of you who support the profession know that without leadership and without teamwork, we can't do our job."
Class sergeant Michael Rivas addressed his fellow graduates in a short speech celebrating their achievements. He said now is a tough time to be in law enforcement and commended his classmates for "wanting to do the job that no one else would."
He said when he entered the class he was told that students don't always get along. But this class made sure not to let division take hold.
"With the ups and downs that we have had, we made sure that we stuck together as a team and not individuals," he said.
He challenged his fellow graduates to always remember why they signed up for police work.
The graduates are:
Jacob Hampton, Skylar Nash, Maurice Cheeks, Misael Garcia, Lucas Roderick, London Bartholomew, Brandon Holgate, Melony Hemphill, Sean Burkey, Jacob Rudolph, Brett Revoir, Michael Rivas and Jermal Ball.
cburney@durangoherald.com