Photo show at Mancos Visitor Center features school gardens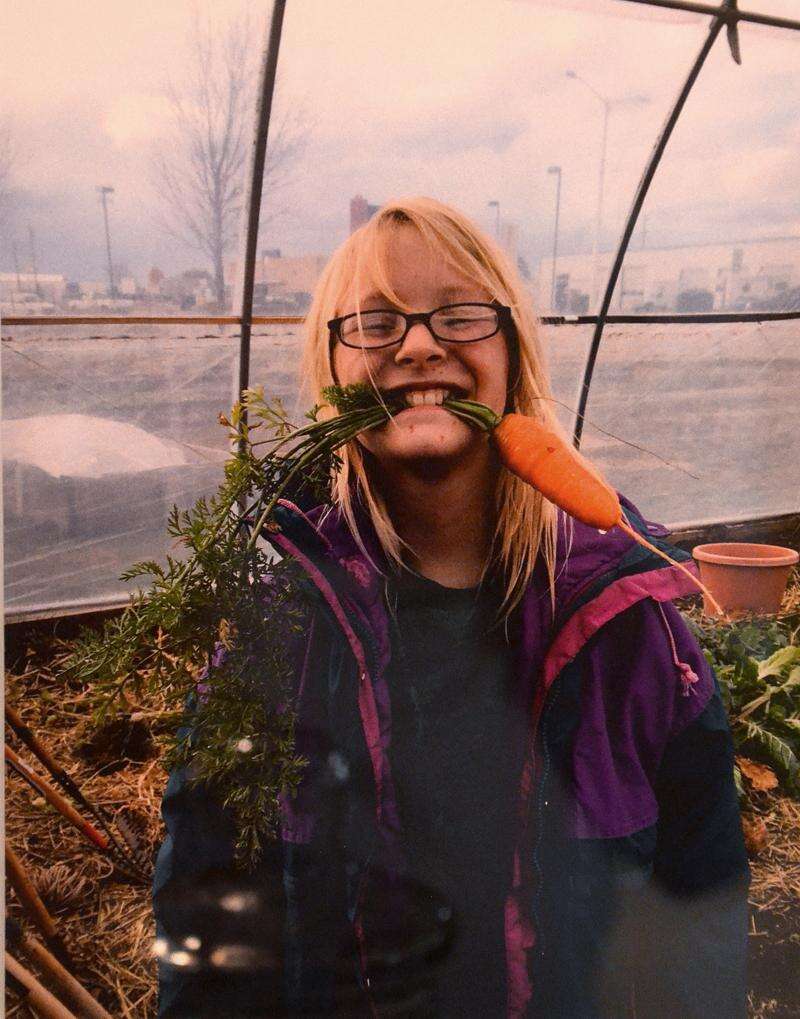 The Montezuma School to Farm Project is featured in a new photography exhibit at the Mancos Visitor Center.
"Sharing the 81328 Perspective" is now in its 15th year showcasing photos from around the Mancos Valley.
"This year, we featured a project that started in Mancos," said curator Patricia Burk.
School to farm is a project of the Mancos Conservation District that started in 2009. The group operates school gardens in Mancos, Dolores and Cortez and teaches students about gardening and agriculture. Burk has been heavily involved with the group since the idea came from a conversation that took place at her home.
"The project started at our dinner table," she said.
Photos were taken by a combination of school garden coordinators and AmeriCorps volunteers, Burk said. A few were taken by a U.S. Department of Agriculture photographer in Washington, D.C., earlier this year. A group of five MSTFP students were invited to the White House to help First Lady Michelle Obama plant the White House Kitchen Garden.
In previous years of "Sharing the 81328 Perspective," people around the Mancos Valley were given disposable cameras and asked to take photos around a theme. The photos were processed, and a handful were selected to be featured at the Visitor Center.
That idea became impractical as traditional film has become more scarce, so organizers changed the focus this year, Burk said.
"The photos will be up for a year," she said.
School garden tours will take place Dec. 13-14 to showcase School to Farm's season extension techniques. Tours on Dec. 13 will be at Mancos school garden from 9:30 to 11 a.m., and at Dolores from 11:30 a.m. to 1 p.m. On Dec. 14, tours will take place at Kemper Elementary from 9-10 a.m., Mesa Elementary from 10:30-11:30 a.m. and at Cortez Middle School from 12-1:30 p.m. RSVPs are encouraged but not required. Contact School to Farm director Zoë Nelsen at 533-9059 or mstfpdirector@gmail.com.
The Montezuma School to Farm Project is in the midst of a fall fundraising drive, with the goal to raise $26,000 by Dec. 31. Nelsen said they have already raised about $6,500 from 80 individual donors. To donate, visit www.montezumaschooltofarm.org.