Owner plans move and expansion in late May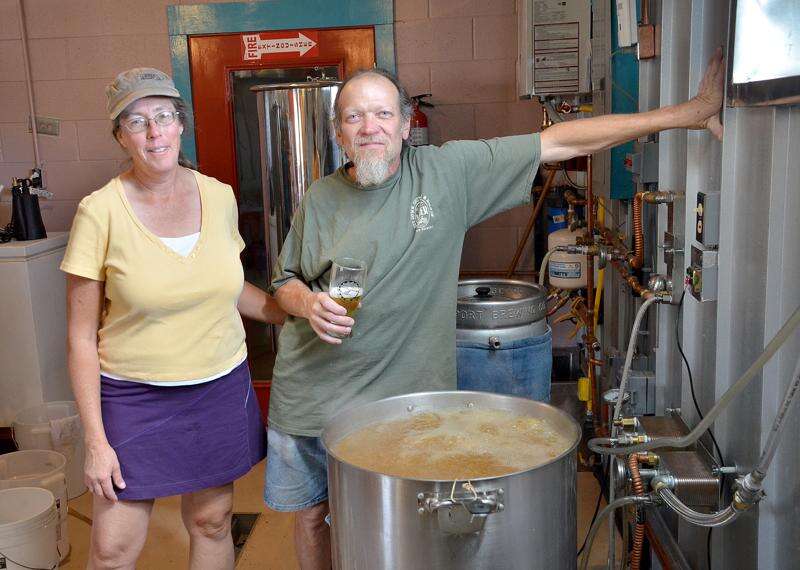 Montezuma County Commissioners on Monday approved a liquor license permit for the Mancos Brewing Co.
The brewery plans to move to 484 E. Frontage Road from its current location at 500 W. Railroad Ave. The new location is just outside limits, so the brewery needed approval from the county.
Co-owner Kathy Hands told the commissioners they plan to make the move by the end of May.
"It's very exciting," she said.
No one spoke for or against the license during a public hearing at the commissioners' regular meeting Monday. Commissioners Larry Don Suckla and Keenan Ertel voted to approve the license. Commissioner James Lambert was absent.
The new location is about four times bigger than the current pub, on a 2-acre property, co-owner DeWayne Jackson told The Journal in March. Alpacka Rafts formerly occupied the building, and has moved to a new downtown location.
The outdoor patio at the new location also will be four or five times larger than the current pub's outdoor seating area, Jackson said. There will be a stage both indoors and outdoors, and there will be live music year-round, he said.
Jackson also will be upgrading his brewing system from 1.5 barrels to seven, he said. The brewery has six house beers that are continuously on tap, and Jackson plans to add one or two more to the lineup with the move to the larger brewing system.
At the commission meeting, Ertel mentioned some neighbors of the new location had concerns about noise. Hands said the brewery will have live music at least one night per week. She said the brewery's regular hours will be open from noon until 9 p.m., but they may close earlier or later depending on how much business they are doing.
jacobk@the-journal.com