Project would cut down nearly 23,000 acres of timber in the San Juan National Forest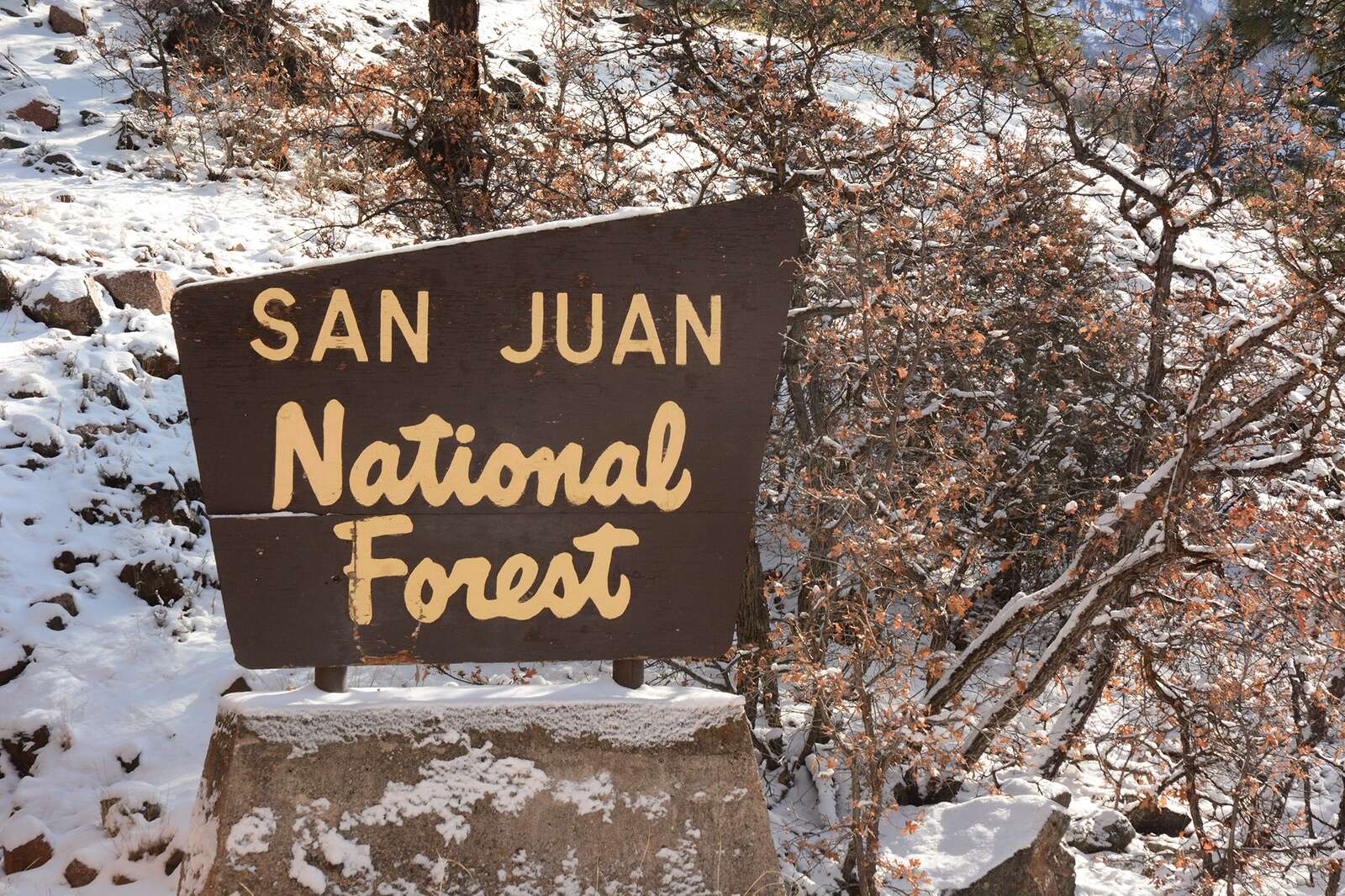 On Wednesday, the San Juan Citizens Alliance and the Center for Biological Diversity sued the U.S. Forest Service for violating environmental laws in their approval of the Salter Timber Project, which would cut nearly 23,000 acres of timber in the San Juan National Forest.
Public lands program manager at the San Juan Citizens Alliance John Rader said in a news release that the alliance sat down with the Forest Service to give feedback and "urge them to use the best available science and to adopt an alternative that protected large trees." Rader stated that they were ignored at each step.
"We can no longer sit back and watch as the San Juan National Forest continues to claim that its 'restoration' projects are anything other than destructive, old-style commercial logging meant to feed the timber industry," Rader said.
The project would cut "large, century-old ponderosa pine trees and threaten wildlife," the news release said.
The San Juan National Forest approved the Salter Timber Project in 2021. The lawsuit filed with the U.S. District Court in Denver Wednesday claimed that the approval violated the National Environmental Policy Act and the National Forest Management Act.
Ted Zukoski, a senior attorney with the Center of Biological Diversity, said "the Forest Service presided over the liquidation of large, old ponderosa pine trees in the 1900s, making the few that remain critical for wildlife, including imperiled goshawks." These trees also hold large amounts of carbon, which is important in facing the climate crisis, Zukoski said.
According to the news release, the project will be in an area that serves as a watershed for the Dolores River, has recreational uses, and houses "Ancestral Puebloan cultural sites." The project would authorize "bulldozing up to 117 miles of new roads without disclosing where those roads would be." Larger trees would be logged, despite the lack of these large trees in the area.
"Our forests are the best defense against a changing climate, habitat degradation and biodiversity loss," Rader stated in the news release. He expressed concern about the effects the project would have on wildlife habitats and recreation in Dolores.
In April 2022, President Joe Biden signed an executive order with hopes to "conserve our mature and old-growth forests on Federal lands and restore the health and vibrancy of our Nation's forests."
The lawsuit against the Forest Service asks that the court invalidate the timber sale to protect this area of the San Juan National Forest.
The San Juan Citizens Alliance is a Durango-based organization that advocates for clean water and air, and healthy land and wildlife. The Center for Biological Diversity is a national, nonprofit organization advocating for the "protection of endangered species and wild places," according to the news release.