Team responds to man with injured hip in Cascade Canyon area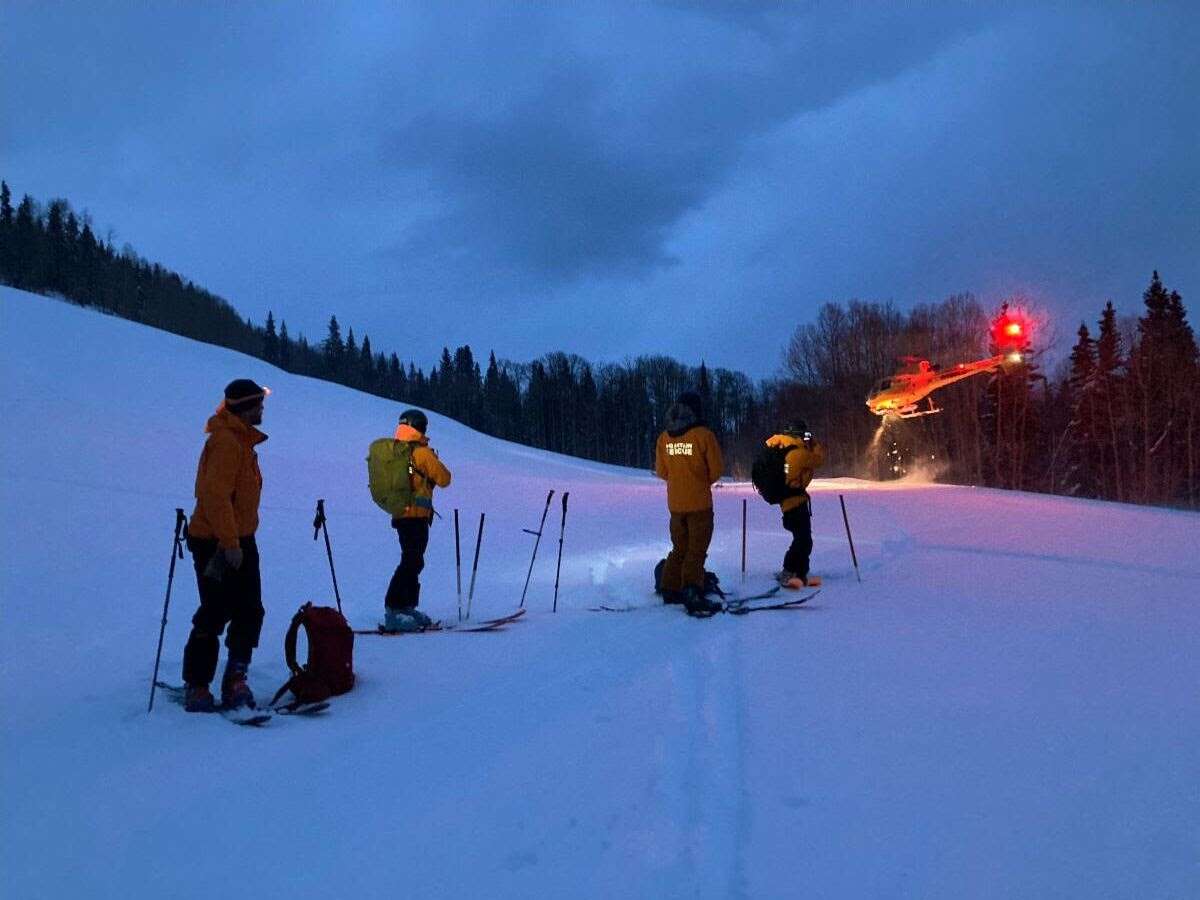 An injured backcountry skier was rescued by the Silverton Medical Rescue Team on Tuesday evening in an area known as Cascade Meadows in southern San Juan County.
The 61-year-old man was skiing alone when he injured his hip and was unable to continue downhill, according to a news release issued by the San Juan County Office of Emergency Management. The man, whose name and residence remain unknown, was able to use his cellphone to call 911 at about 4:30 p.m. The rescue team located the man using his phone's GPS information.
The area of Cascade Meadows where the man was found is about 2 miles above U.S. Highway 550 on the skirt of Engineer Peak. The five-person rescue team started out on snowmobiles but abandoned them a mile up the hill because the avalanche danger and terrain became a concern, said Deanne Gallegos, the San Juan County emergency management spokeswoman. The team continued "skinning" up the mountain on skis to reach the man.
"We are fortunate to have a very strong backcountry-skilled search and rescue team," she said.
A Flight For Life helicopter met the rescue team and the man was extracted around 7:30 p.m. and taken to Mercy Hospital in Durango.
The rescue team said a couple happened across the man and stayed with him until rescuers arrived.
"Where he was lucky was that he had direct cellphone service," Gallegos said. "He could communicate directly with our crew as opposed to when you have a Garmin or some sort of GPS emergency device that just sends a signal. We were lucky to be in full communication with him the entire time."
The extent of the man's hip injury is also unknown.
The Silverton Medical Rescue Team is synonymous for the most part with San Juan County Search and Rescue. San Juan County's team is different from search and rescue teams in other areas in that it is a hybrid mix of responders with medical and search and rescue capabilities.
Tyler George, director of the Silverton Medical Rescue Team, said in the release that the volunteer turnout has been the bright spot of the organization.
"We have an incredibly dedicated and highly experienced team that can operate in any conditions and terrain in our county, giving our team a high degree of confidence in the success of a mission like this," he said.
George encourages backcountry users to have a plan, let someone know that plan and to have alternative means of communication.
"We were fortunate that we had cell service on this incident, but that is rarely the case, and having a GPS device that can send an SOS is the most reliable way to help," he said.
The rescue team reminds backcountry recreationalists to always have a shovel, beacon and probe; a fully charged cellphone and another satellite emergency communication device; a plan communicated to others that includes a return time and plan if overdue; and to always check Colorado Avalanche Information Center for conditions and risk.
gjaros@durangoherald.com