Project was paused to evaluate possible impact to habitat of New Mexico jumping mouse
A development project for a section of the Animas River Trail is scheduled to resume the first week of April. The project was put on standby last fall to determine if developments would disturb the habitat of the endangered New Mexico meadow jumping mouse.
The section of trail under development spans from Rank Park to the Demon Pedestrian Bridge, said Scott McClain, Durango assistant parks and recreation director.
"I think it'll be a big improvement," he said. "That section of trail gets a lot of use."
The project to replace about 1,800 feet of trail was originally planned for late summer 2021, but it was postponed because of the possibility that trail improvements could disturb the habitat of the New Mexico meadow jumping mouse, an endangered subspecies of the jumping mouse living in Southwest Colorado, he said.
The project will consist of replacing old, worn asphalt with new concrete and an expansion of the trail to 10 feet wide, McClain said. A structure is also planned to allow drainage from seeps uphill from the trail to flow under the trail instead of over it.
The trail grades must be raised to accommodate improved drainage, but because those improvements would increase the project's footprint, the city needed to take a step back and ask the question of what impact that development would have on the jumping mice habitat, McClain said.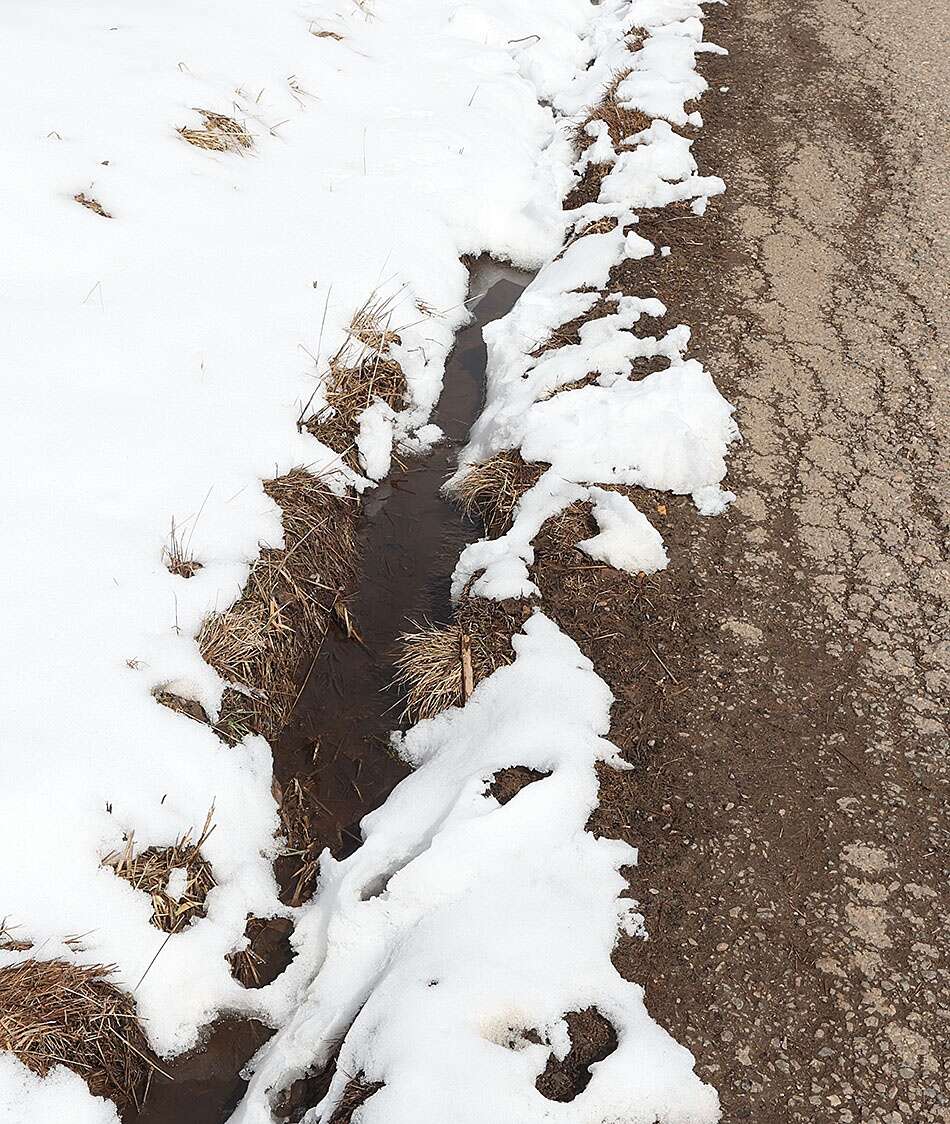 Because of the seep and drainage, that section of trail is classified as a wetland, McClain said. The U.S. Army Corps of Engineers is responsible for approving developments within wetlands as well as projects that could affect wetlands.
Last fall, Parks and Recreation hired an environmental consultant to evaluate the project area and jumping mice habitat. The consultant spoke with an expert from Colorado Parks and Wildlife in addition to Jennifer Zahratka, a Durango wildlife biologist.
McClain is waiting for final approval for the project from the Army Corps of Engineers, which is reviewing the city's application. He expects a response before the end of March.
The Army Corps of Engineers could approve the Animas River Trail project as it was presented or require additional steps be taken to reduce habitat impact, he said.
"We're being optimistic that we'll get that report back (and) we'll either be good to go or what needs to be mitigated, we can take care of and press on," he said. "But I'm keeping the contractor scheduled for the first week of April."
Zahratka, one of the consultants who worked with Durango Parks and Recreation on the Animas River Trail habitat analysis, said she has worked with a variety of small mammals and many species of jumping mice. She said she is Colorado's expert on the New Mexico meadow jumping mouse, or Zapus hudsonius luteus, its Latin name.
Could these mice help with space travel?
She said the New Mexico meadow jumping mice are so named because of the size of the species' hind feet, which are disproportionately large compared with the rest of its body. They have long prehensile tails and water-resistant fur more similar to a beaver's pelt than other small mammals.
While jumping mice are saltatorial (their bodies are adapted to leaping), they are also good climbers and swimmers, Zahratka said.
"They're super fascinating," she said. "They're really unlike any other small mammals that I've ever worked with."
The jumping mice don't just possess impressive jumping prowess and the ability to hibernate. Their traits could have a lot to offer to scientific research, too.
Zahratka said work is being done with nonendangered species of jumping mice because of the potential for biomedical research and even space travel.
"When you go into hibernation, you reduce your metabolism and you reduce your temperature," she said. "When these animals go into hibernation, they do all of those things based on hormone cues and neurological activity, but their muscles don't atrophy and they can sustain themselves on these fat reserves for months."
Maybe the mice could help scientists understand if a person could be placed into a state of torpor for a monthslong journey to the planet Mars. Or maybe brain damage could be prevented in certain medical situations by suspending a person's metabolic activity.
"It's a little sci-fi-ey, but that's one of the potential things with this hibernation in mammals," Zahratka said.
What's good for the mice is good for all of us
The leading cause of species endangerment and extinction is habitat loss, she said. The delay on the Animas River Trail is about protecting the riparian habitat for jumping mice, as well as migratory birds and even larger animals such as deer that rely on the water and surrounding environment.
"Also, those riparian habitats that they live in give stabilization and help erosion and they help our water clean," Zahratka said. "It's fascinating to think about how this little jumping mouse, when it was listed as federally endangered in 2014, really has broad ecological benefits to all humans. That's really the beautiful thing."
She said a species being introduced to the Endangered Species List is usually an indication of broader ecological impact associated with habitat loss. Record droughts have only exacerbated habitat loss, she said.
"Having to go through that regulatory process, it really has a purpose that's beneficial to everyone," she said. "Not only for the natural environment, but just for some of the health and ecological benefits to the people that live here. Especially all of us who love the outdoors."
Zahratka previously worked on lynx reintroduction for Colorado Parks and Wildlife, which culminated in her master's degree at the University of Wyoming. She went on to work for 10 years as a private consultant. Today, she owns her own company, Biological Resources LLC.
A detour is planned for the portion of Animas River Trail that will be closed for the project, McClain said. The detour will run parallel to the trail and push up against the fence line of Durango High School.
McClain said the detour won't be as direct or easy as the current route but it will serve as a way to circumvent construction.
cburney@durangoherald.com