Extraction facility expected to bring 12 to 14 jobs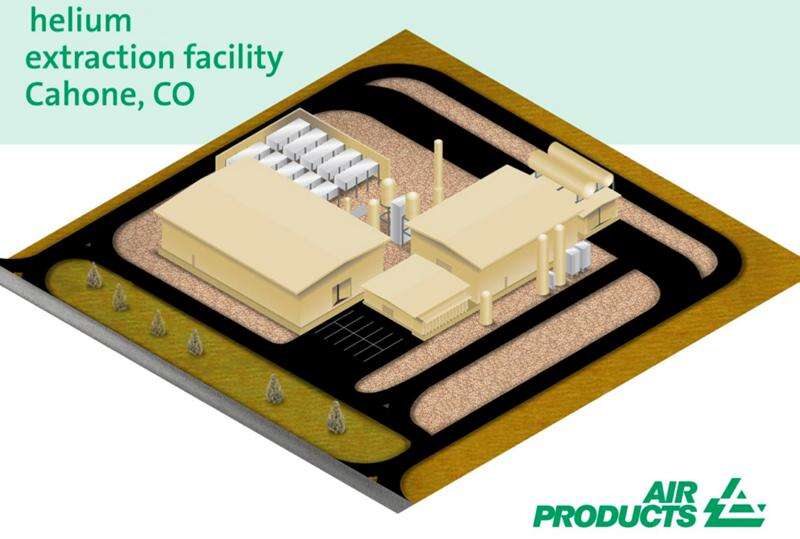 A helium-extraction facility will be built in Dolores County next year in cooperation with CO2 producer Kinder Morgan.
Air Products, of Allentown, Pa., has been approved to build the plant next to Kinder Morgan's Doe Canyon facilities at County roads 15 and M in Cahone, said county commissioner Julie Kibel.
Helium is a by-product of gas production. The $4.5 million Cahone plant will separate and extract the helium gas from Kinder Morgan's CO2 pipeline near the wellhead. It will then be liquefied and loaded onto tanker trucks for transport to markets.
"They expect to produce one truckload of helium per day," Kibel said.
According to a company presentation given to the Dolores County commissioners, the plant will provide 12 to 14 full-time jobs during operation, and 20 to 30 regional jobs in support of the facility. More than 100 workers are expected to be hired for construction,
The five-building facility will begin construction next year and be operational in April 2015.
"It's approved and ready to go," Kibel said. "The new business will be a huge economic booster for us."
The plant will be a closed-loop system, and no H2S will be vented. Some nitrogen will be vented. There will be no combustion sources, except for an emergency diesel generator.
Sound levels will be maintained below 50 dba at 350 feet. Compressors and other sound-generating equipment will be in insulated buildings with sound-mitigation equipment.
Traffic will be 17 vehicles per day during operations, including one helium tanker per day and one liquid nitrogen tanker per week.
Air Products maintains the world's largest helium production and distribution system and operates facilities around the world.
Helium is used in medical facilities, such as for cooling down MRIs, and for military purposes. The gas is also used in blimps, high-altitude research balloons, fiber optic and semiconductor manufacturing, metallurgy, and analytical chemistry.
jmimiaga@cortezjournal.com