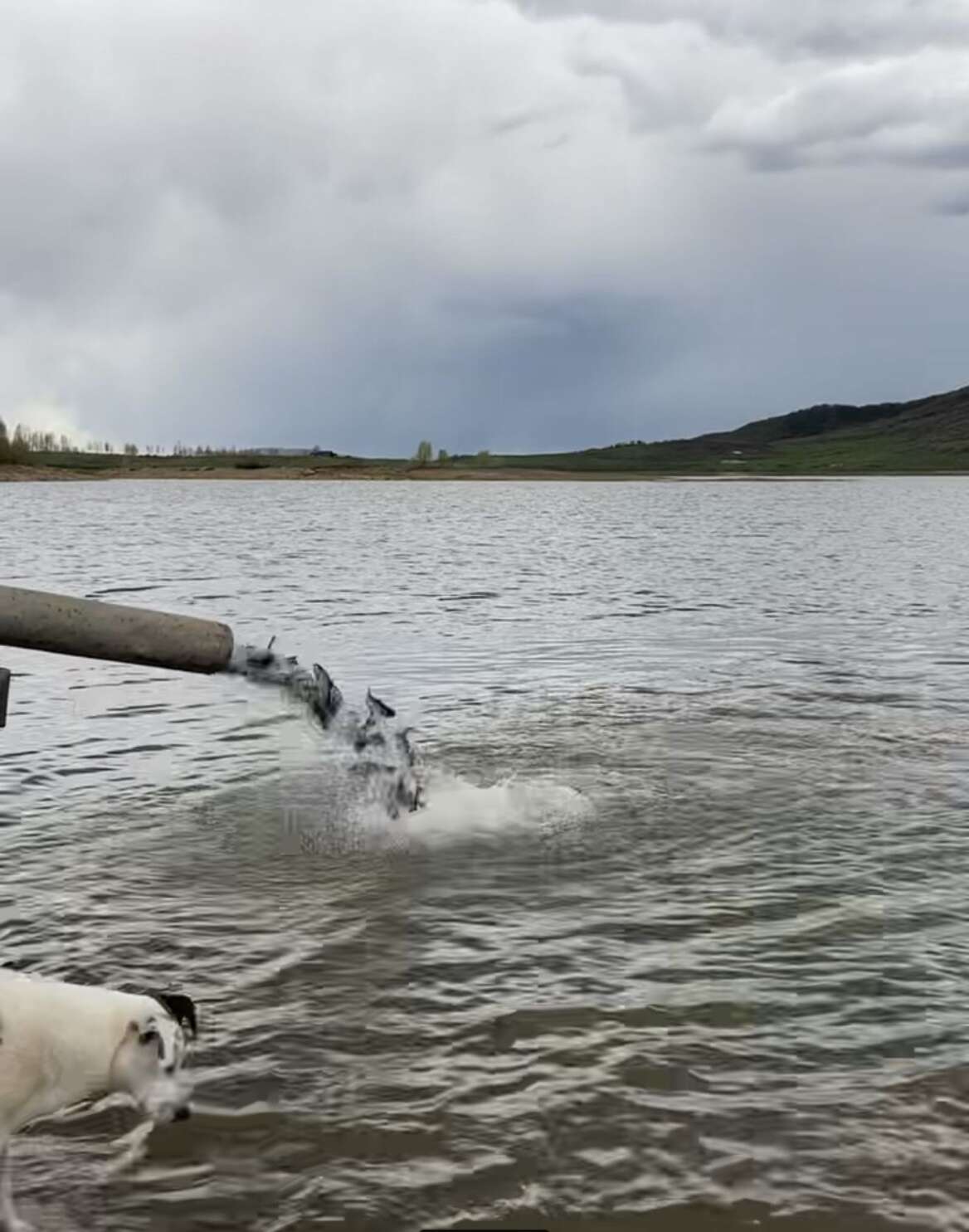 In July, 65,000 catchable fish are expected to be in the reservoir
Groundhog Lake has been stocking up on fish in preparation for the 2023 summer season.
On May 31, the reservoir had its first dump of fish from the Pitkin County Hatchery, and they released 2,500 catchable fish for fishermen.
Groundhog was known for its catchable trout before the dam repair drainage in 2018, and they are working to get back to that distinction.
Bonnie Candelaria, owner and manager of the Groundhog RV Park Convenience Store, which offers bait, drinks and boat rentals, said they are hoping for a record year at Groundhog Lake.
"With the abundance of water, we're sitting on a record filling of the lake," she said.
Pitkin Hatchery plans to release 30,000 3-inch rainbow trout and 4,500 10-inch trout.
According to the stocking report from Durango Fish Hatchery, they will release two types of rainbow trout, amounting to 20,000 rainbow trout in all.
They will also will release four different species of native cutthroat, which will amount to 3,800.
In total, there will be over 65,000 fish of various species and sizes in the lake.
Each year, the fish are requested by Jim White, the aquatic biologist for Colorado Parks and Wildlife.
"He needs a big kudos," Candelaria said. "He has been very aggressive and supportive of restocking the reservoir."
The lake will be fully stocked sometime in July.