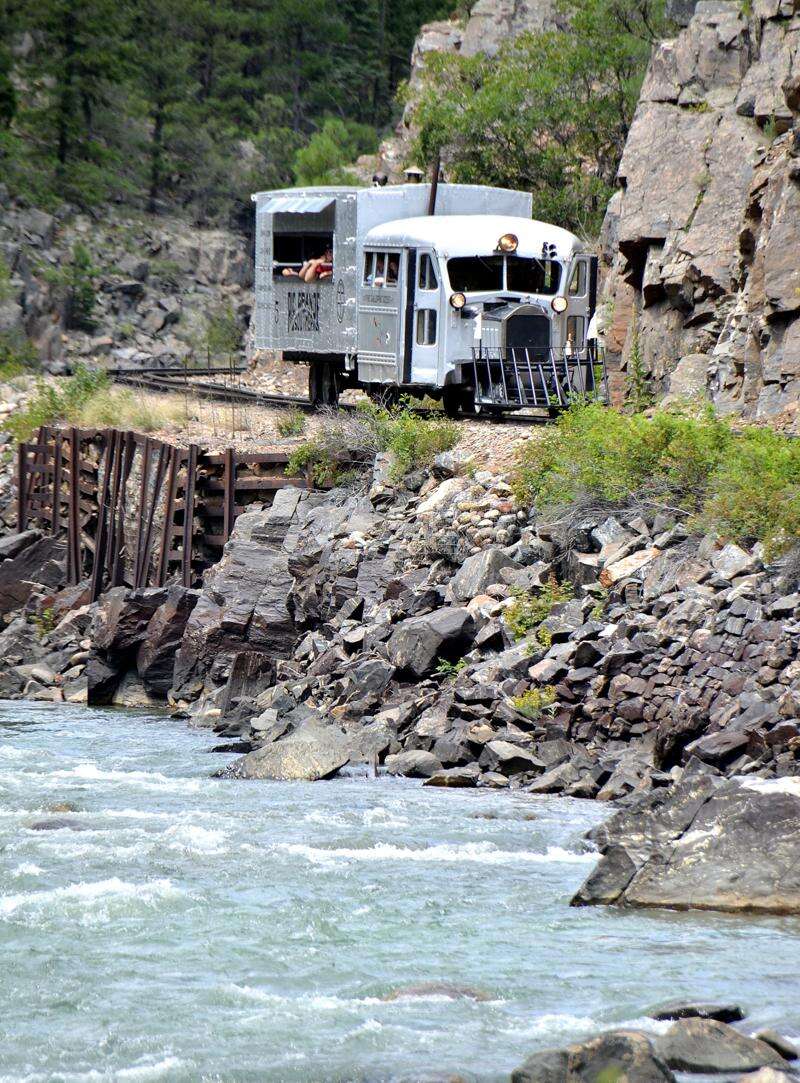 Dolores-based train offering Durango trips in April and May
Galloping Goose No. 5 will chug along the tracks of the Durango and Silverton Narrow Gauge Railroad with five trips in April and May.
Up to 27 passengers can travel to Cascade Canyon with round-trip excursions April 2 and 23 and May 7 and 8 for $149.
Riding the Goose isn't like journeying in a steam train — it's more personal, said Joe Becker, president of the Galloping Goose Historical Society. Passengers can sit behind the motor, interact with the conductor and listen to radio chatter.
Stops along the way provide passengers with the opportunity to exit the railroad car, take photos and immerse themselves in the surrounding environment — rather than just observe it from behind a window.
While the train treks through the picturesque scenery of Southwest Colorado, it's actually other passengers that riders seem to pay more attention to, Becker said.
"By the end of the day, it's kind of like it's got a party atmosphere," he said, calling it a true "mountain railroad experience."
For $30, passengers can also ride from Durango to Event Park – a 5-mile journey – on Narrow Gauge Day (also known as "Hot Dog Day") May 6.
That shorter trip "gives people a chance to get a real good taste of what it's like to ride in the Goose," Becker said.
Running at track speed, the excursion feels like riding in a streetcar, he said.
For tickets call 877-872-4607 or visit durangotrain.com.
Additional trips on the Cumbres and Toltec Scenic Railroad are slated for Sept. 27 through Oct. 2.
Tickets for those rides can be purchased at cumbrestoltec.com.
The scenery of these trips differ from the canyon landscape of the Durango excursions, offering mountain views that in September boast the glistening golds and vibrant red hues of aspen leaves in fall, Becker said.
Many of the Goose riders are train enthusiasts, like Becker himself, he said.
His family built train models in their Chicago basement in the winters, but eventually Becker and his siblings lost interest. Although they live in different cities now, Becker said a renewed passion for trains has since connected him with his siblings in such a way that they never run out of things to talk about.
Becker has been president of the Galloping Goose Historical Society for seven years.