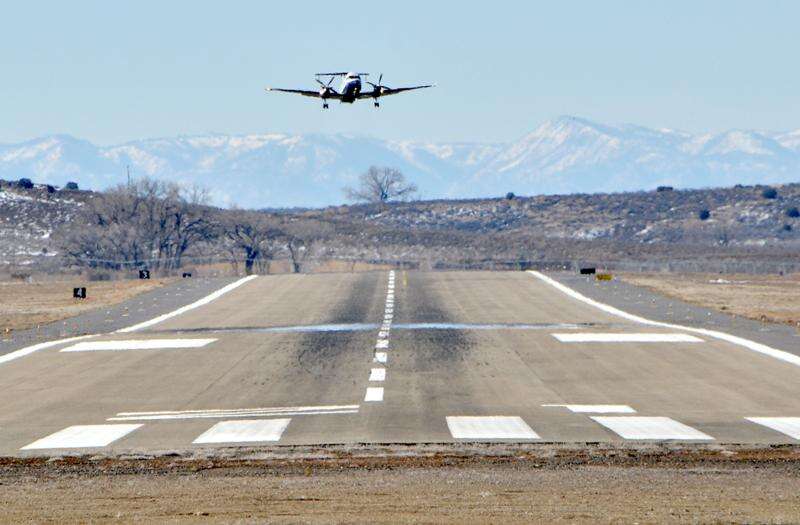 Go on a discovery flight and learn more about the history of the Cortez Airport Sept. 25
Fly alongside Mesa Verde National Park in a chartered sightseeing flight.
Residents can do this and more at the Four Corners Fall Fly-in Sept. 25 — the first event of its kind in Cortez.
"It's going to be an open house into the local aviation community, which hasn't really been facilitated much in the past," said Cortez Airport manager Jeremy Patton. "So, my goal is to open people's eyes to their airport locally, and then the general aviation in the country."
He's organizing the event with the airport and the Cortez Flying Service.
Visitors can dive into the history of the airport, as well as what Patton says has come to be known as "The Miracle at Cortez" — a Lockheed U-2 spy plane emergency landing at the airport – with special presentations from the airport and Cortez Flying Service.
Gerald Vincent from the Cortez Aviation Heritage Society will help facilitate the presentation.
Vincent will dive into the history of local aviation, as well as remarkable events in the airport's timeline – like the emergency landing and a single-engine aircraft that traveled around the world, taking off and landing at the Cortez Airport, he said.
Another local veteran flying enthusiast, Garth Greenlee with the Cortez Flying Service, will share his aviation expertise at the event.
In 1953, at 14 years old, he got his first job at the airport fueling airplanes. It wasn't the airport Cortez now knows — rather, it had a dirt runway to the west of where the planes take off today, he said.
That sparked the start of his 49-year flying career, which saw him leave and return to Cortez. He was compelled to write a book about his flying career, and tells the story on Youtube at https://bit.ly/GarthGreenlee.
"I spent a lot of time — I know every pilot that ever was working there in their early years. I know every one of them. They're all gone. But I'm still hanging," he said. "I just love airplanes."
Patton hopes the event will give the public a glimpse into the different types of aircraft – for instance, privately owned, military, firefighter —–as well as better acquaint them with the daily functions of the airport.
The event promises static aircraft displays, a hot air balloon display, activities for children, food trucks, door prizes and appearances from local law enforcement and classic air ambulance service providers.
Members of Over the Hill Car Club will feature classic and muscle cars. Motorcycles from Chrome Mafia also will be on show, Patton said.
"I came up with the idea so we could get Cortez involved a little bit more and get their airport a little more exposure. And if that gets a kid interested in flying, then that's that's a win," he said. "If it's one kid, if it's 20 kids, it'd be great. If it's people that never thought they could fly, and they're 50 they can realize 'Oh my gosh, there's a flight school here in my own town.'"
He plans to make the fly-in a yearly occurrence, with the goal of sponsorships that would provide scholarships to students in areas such as pilot training and aircraft mechanics.