Firefighters are en route to assess the blaze; no reported impact to structures
Fires have broken out on federal Bureau of Land Management (Farmington) land near the Colorado border in New Mexico with smoke columns visible from Navajo Lake, said representatives of the San Juan National Forest.
As of 3 p.m. Saturday, fire crews were not on scene but were on the way, Richard Bustamante, fire staff officer with SJNF, said.
Los Pinos Fire Protection District and the Southern Ute Indian Tribe are sending resources to the border with New Mexico, which Bustamante described as "no man's land."
It is unclear if only one fire or multiple fires have started or how many acres they are impacting, and the cause or causes is uncertain, he said. Limited information is available while crews are still making their way to the scene, but a source close to the firefighting effort said the fires appeared to be on Middle and Burnt Mesas.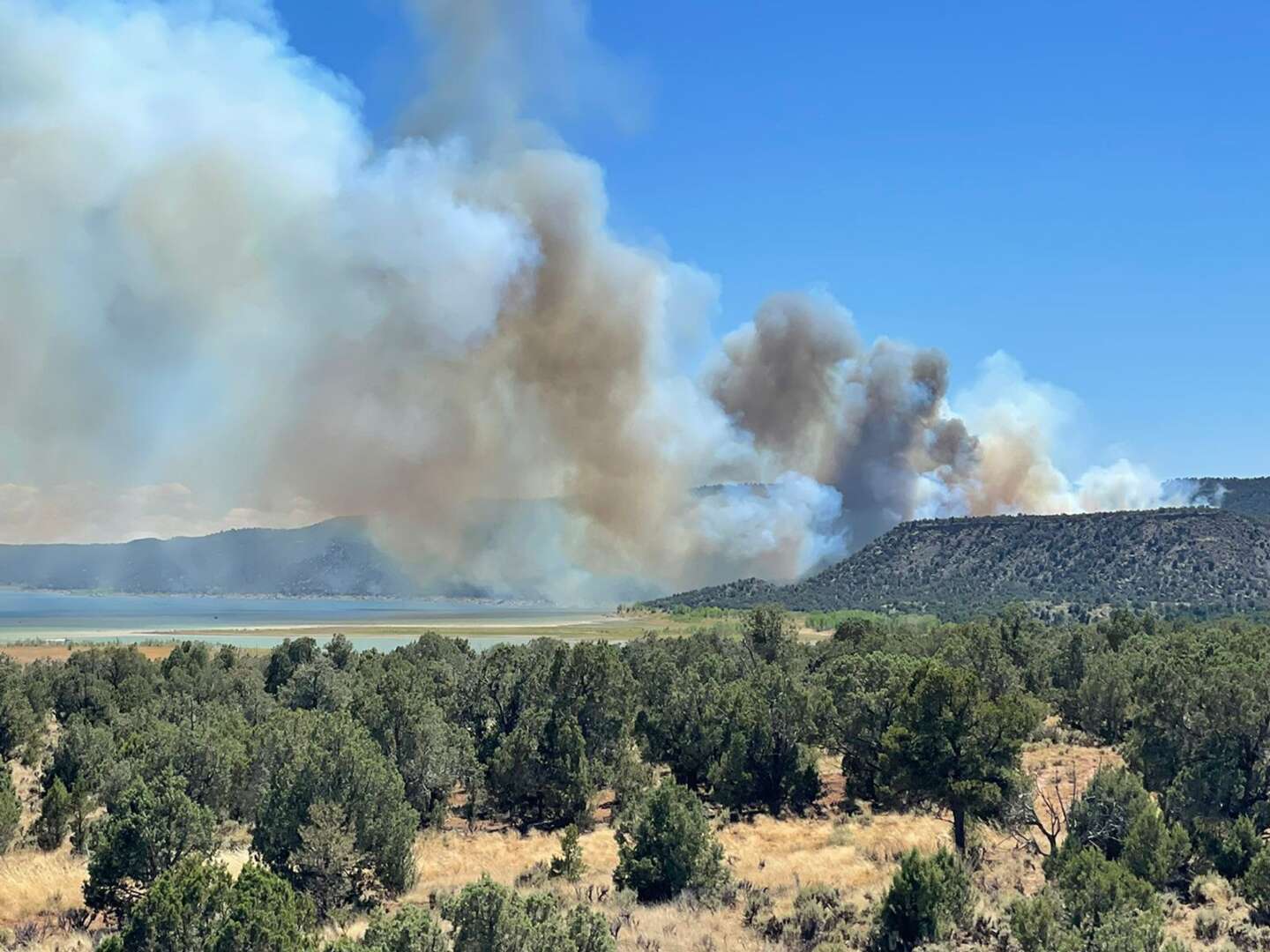 Although smoke is visible near the Colorado-New Mexico border, no structures are threatened because of the remote location of the blazes, he said.
He said fire crews do not yet have aircraft resources on scene.
The National Weather Service issued a red flag warning from noon to 9 p.m. Sunday for the Durango area on Saturday, advising of gusty winds, low humidity and dry fuels, strong conditions for fires.
A fire weather watch was also issued for Monday and Tuesday, again citing dry fuels, windy conditions and low humidity.
Winds were forecast between 20 and 30 mph with gusts up to 40 mph, according to the NWS.
cburney@durangoherald.com