Resident douses fire with garden hose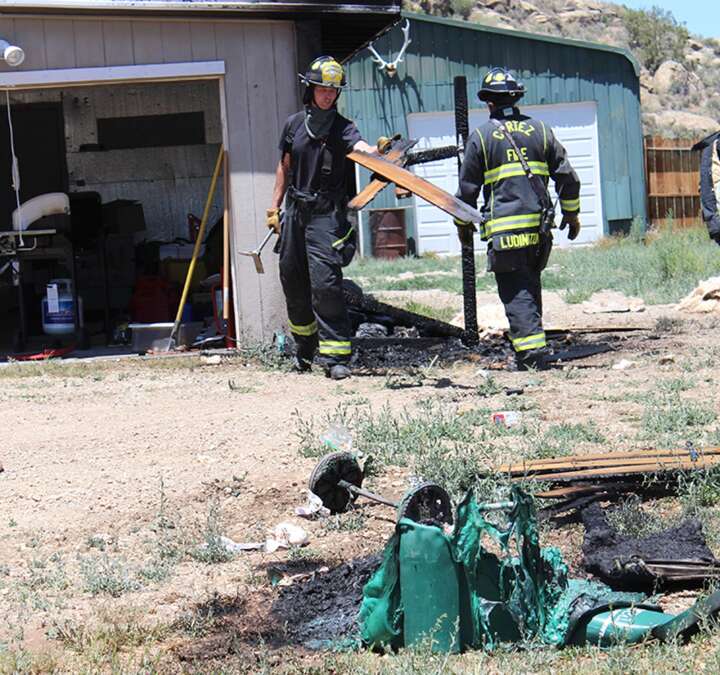 Cortez Fire Protection District crews responded to a house on fire on Road K.3 northwest of Cortez Tuesday afternoon.
There were no injuries, and the fire was quickly put out. A corner of the garage had some fire damage.
The fire started in a trash bin next to the home then spread to a fence and attached garage, said Charlie Borden, Battalion Chief for the Cortez Fire Protection District.
When the resident saw the fire, he pulled the trash can away and doused the fire with a garden hose, Borden said.
Fire crews continued to douse the burned area and secured the scene. The trash can melted from the fire. The side of the garage was charred, and a portion of the fence destroyed.
The origin of the fire in the trash can was not known, Borden said. Fire officials initially paged Lewis-Arriola Fire for mutual aid, but it was not required.
Southwest Health System ambulance, Montezuma County Sheriff Department and a utility crew also responded to the scene.