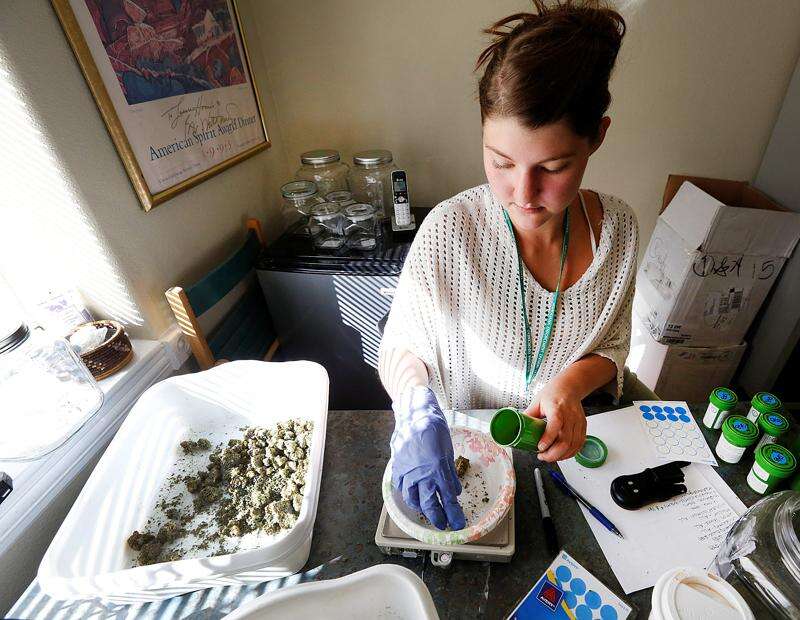 By Bob Kunkel
In 2012, Coloradoans voted 55 percent to 45 percent to legalize the sale and use of recreational marijuana. From that day, we began the dubious process of trying to build a bridge and walk across it at the same time.
In 2013, voters approved Proposition AA which allowed the state to collect excise and sales tax on marijuana. In 2014-2015 state revenue from marijuana taxes was $66.1 million. But in perspective, that amount is only a quarter of 1 percent of the state's $26 billion budget.
On Jan. 1, 2014, the sale of recreational marijuana become legal in Colorado and by May 2014, 221 licensed pot stores had opened across Colorado with 75 more applications pending. By 2015 a follow-up study found 58 percent of Coloradans supported the original 2012 vote, 38 percent did not, and 4 percent weren't sure yet.
The tourism industry in Colorado has set tourism visitation records the last several years. The obvious question is, "Has the legalization of marijuana played a role in that success?
The Colorado Tourism Office has conducted yearly research since 2013 to determine key motivators for visitors coming to Colorado, and marijuana does not seem to significantly attract or detract tourists. The findings indicate strong disapproval at one end of the curve and equally strong acceptance at the other. The middle majority 66 percent said, marijuana did not influence their decision to vacation in Colorado. A similar study done in Breckenridge found that only 7 percent avoided vacationing in Colorado, and only 8 percent said they came because of recreational marijuana. Note: A favorite activity of nonmarijuana users vacationing in Colorado is to have their picture taken in front of a pot store for the benefit of folks back home.
Andrew Freedman, the state director of marijuana coordination, cautions that Colorado is in uncharted territory calling for time and research to influence future directions. For example, this fall voters will consider Proposition BB to decide if $66.1 million of marijuana tax sales collections should be kept and spent by the state or refunded to taxpayers according to the state's constitutional spending limit. The pros and cons are explained in the state's 2015 Ballot Information sBooklet.
In April 2014 a poll by the Durango Chamber of Commerce and Business Improvement District asked "Are you in favor of recreational marijuana stores in Downtown Durango?" resulting in 54 percent in favor, 46 percent not in favor.
As a point of reference, there are 12 liquor stores in the city of Durango and combined 13 medicinal and recreational marijuana stores. Sales tax collected by the city through July of this year totaled $348,817 from marijuana and $378,405 from liquor.
Those who manage tourism offices across the state have not included marijuana in marketing their destinations because it is not yet known what impact the law has had on tourism.
However, it is important to note that Amendment 54 applies to both residents and visitors to the state, and it specifically bans public consumption of marijuana and using marijuana in public remains illegal. Public areas include, but are not limited to, all public areas in business and residential areas, ski areas and resorts, public parks and sidewalks, state and national parks and all public lands. It is illegal to take marijuana across state lines, or promote a product that is legal in one state in another state where it is illegal.
Because much tourism activity happens in restricted outdoor areas, and the bulk of tourism promotion is sent out of state, tourism agencies have kept marijuana out of marketing programs.
Consistent with the policies of state Office of Tourism, the Durango Area Tourism Office does not include recreational marijuana in destination marketing.
director@durango.org. Bob Kunkel is executive director of the Durango Area Tourism Office.