Service was decommissioned in 2018 because of budget cuts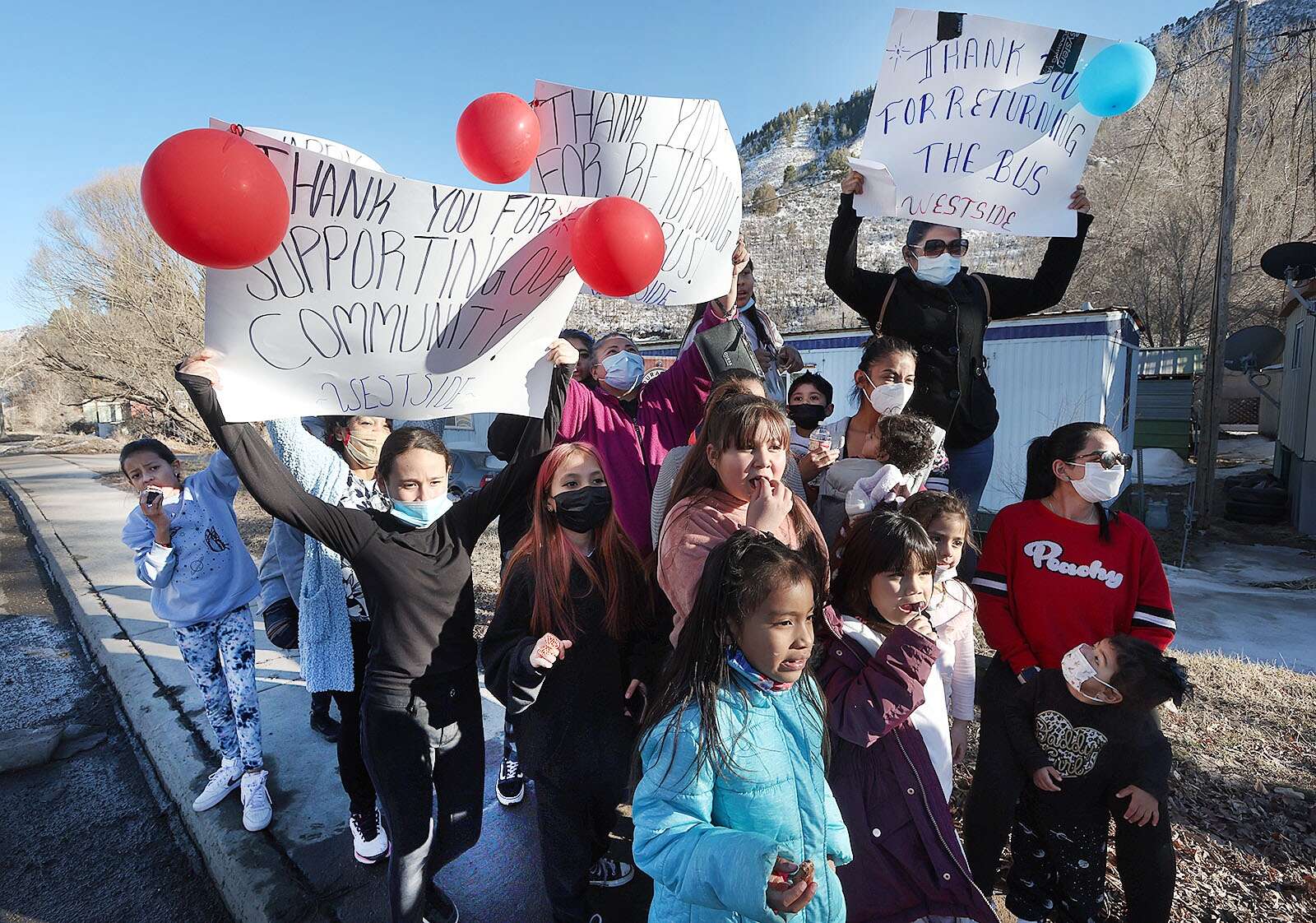 When the Durango Transportation Department was staring down a 54% decrease in state funding in 2018, it had little choice but to sacrifice services in favor of a balanced budget. The U.S. Highway 160 west route was one victim of the cutbacks, but on Tuesday, the city reopened the route for service seven days a week.
Residents who live along the Highway 160 corridor, where workforce and affordable housing units are aplenty, are grateful for the bus route's return, said Transportation Director Sarah Hill. The corridor is also home to the Durango Tech Center and La Plata County Health and Human Services.
During the route's absence, residents living along the Highway 160 corridor had to walk up to 30 minutes to reach another in-service bus stop, Hill said. She said the lack of public transportation was a huge burden and one too big for those residents.
"I have received dozens of emails and phone calls at the Westside Mobile Park and along the corridor (from people) just thanking us for getting the service back out there," Hill said.
She said balloons and "thank you" signs are tied to some of the Highway 160 west transit bus stops.
The route will operate every day of the week in half-hour increments from 7:05 a.m. to 8:35 p.m.
Hill said significant COVID-19 relief funding helped the Transit Department resume the route, despite numerous barriers to bringing the route back.
Those barriers included staffing shortages and supply chain issues that prevented the city from purchasing buses.
Durango City Council approved the hiring of additional staff members in October, Hill said, but the Transportation Department didn't receive a single transit driver application between September and January. COVID-19 relief funding allowed the department to offer sign-on bonuses and now the transit routes are fully funded and staffed.
A 2020 grant funded six bus orders, but those vehicles aren't expected to be received until June. A lack of materials has delayed the buses from being completed and delivered, she said.
Because of the delay, the Transportation Department "came up with some creative problem-solving" and was able to fix a bus that had previously been out of commission. The bus underwent maintenance and had more seats installed in order to service the Highway 160 west route.
Hill said the route is here to stay.
A community gathering is scheduled for 4 p.m. Tuesday at Westside Mobile Park to celebrate the bus route's return, she said.
cburney@durangoherald.com