Owner says breakfast and lunch spot can't survive another shut down
Another longtime Durango restaurant has been forced to permanently close as a result of financial struggles brought on by the COVID-19 pandemic.
Starting Friday, restaurants face a second period where they will not be allowed to offer indoor dining, a result of health officials trying to curb a massive spike in positive cases in La Plata County.
Kassidy's Kitchen owner Frances Beck said she looked at her restaurant's financials, searching for a way to stay afloat. In the end, she had to make the tough call to permanently shutter the diner.
"It's a very sad and unfortunate thing," Beck said. "But we're just not going to survive off to-go and delivery."
Kassidy's Kitchen, located in Bodo Industrial Park, is a mainstay in Durango for breakfast and lunch comfort food.
About 10 years ago, Beck's parents – Keith and Cheryl Kassidy – bought what was then a second CJ Diner's location at 171 Suttle St. and reopened the eatery as Kassidy's Kitchen. Beck recently took over ownership.
Beck said it was hard for Kassidy's Kitchen to survive the first shutdown in March and April, but the restaurant was able to survive off Paycheck Protection Program loans and make it to the summer.
"We thought we'd give it another go around," she said.
Summer numbers were strong, Beck said, but as fall set in, with the weather becoming colder and COVID-19 cases on the rise, business started to visibly slow down.
Then, San Juan Basin Public Health announced Tuesday that La Plata County would enter the "Level Red" safer at home public health regulation, which limits restaurants to takeout and delivery only.
The move comes at a critical time in the pandemic as cases in La Plata County skyrocket. If nothing is done to slow the virus' spread, health officials say health care systems could be broken going into winter and the holiday season.
By prohibiting indoor dining, health officials hope to limit gatherings indoors, where the virus is an estimated 20 times more likely to spread, and also reduce close socialization among people from different households.
But the regulations come at a price, especially to local restaurants that have endured a two-month shutdown in the spring, and ever since have operated at a reduced capacity.
Recently, the Colorado Restaurant Association reported that statewide, an estimated 65% of restaurants could close within the next six months under current conditions and if no aid is received.
Beck said Kassidy's Kitchen tried to come up with new ways to bring money in, but much of the restaurant's business comes from people who work in Bodo. The majority of those people, she said, are shut down and work from home.
As news spread about the impending closure on indoor dining, Beck met with her mother and went over the restaurant's books. Slowly, it became devastatingly clear Kassidy's Kitchen could not survive another shutdown.
"For myself, personally, reality hasn't hit yet," Beck said.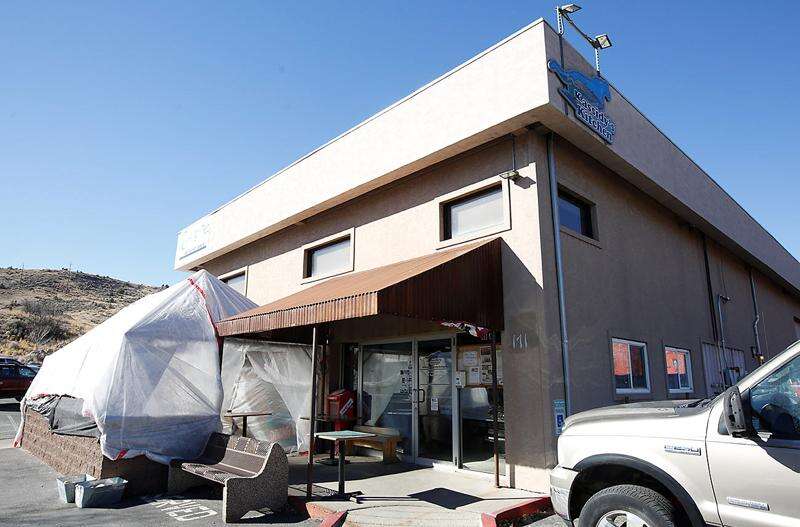 Kassidy's Kitchen employs nine people, and Beck fears for their future. Many of her customers, too, are senior citizens who rely on the restaurant for breakfast or lunch.
"They're all a part of our own little family," Beck said. "They're all very, very upset. We are very much a local spot. It's very detrimental to them."
Beck said she is going to take the next couple of weeks to figure out her own next steps. She said residents shouldn't be surprised to see her open a new restaurant sometime in the future.
"Keep an eye out for us," she said.
Since the pandemic, several restaurants have closed permanently, at least in part because of the COVID-19 pandemic, such as Eno Cocktail Lounge and Wine Bar, the Palace Restaurant and the Irish Embassy Pub, as well as Pura Vida in Vallecito.
jromeo@durangoherald.com