Event offers car show, music, hay rides and a beer tent. It's all on Oct. 7.
The Dolores Harvest Festival is set to welcome the fall season on Saturday, Oct. 7, from 10 a.m. to 6 p.m. at Flanders Park.
The festival is free and boasts a host of activities, including a car show, vendors, live music, children's activities, free hay rides, a beer garden and more.
Carve out the good times with pumpkin painting for children and the young at heart and compete in the dangling doughnut eating contest or the apple-bobbing contest (containers are changed after each child to prevent the spread of germs).
Pumpkin painting will take place from 10 a.m. until 4 p.m., and free hay rides will be from 11 a.m. to 3 p.m.
Live music includes Ravensong Trio at 10 a.m., Bentley Monk at noon, Flyaways at 2 p.m., RC Hall at 4 p.m. and One Stan Band at 5 p.m.
The time to show off the best automobiles in Southwest Colorado will take place from 10 a.m. to 3 p.m., and the winners of each category will be chosen by votes from the public.
Categories for the car show are best in show, best car, best truck, best motorcycle, best muscle car, best paint job, best rat rod, best agriculture vehicle, best interior and best engine.
Votes will be taken until 3 p.m. and the results will be announced at 4 p.m.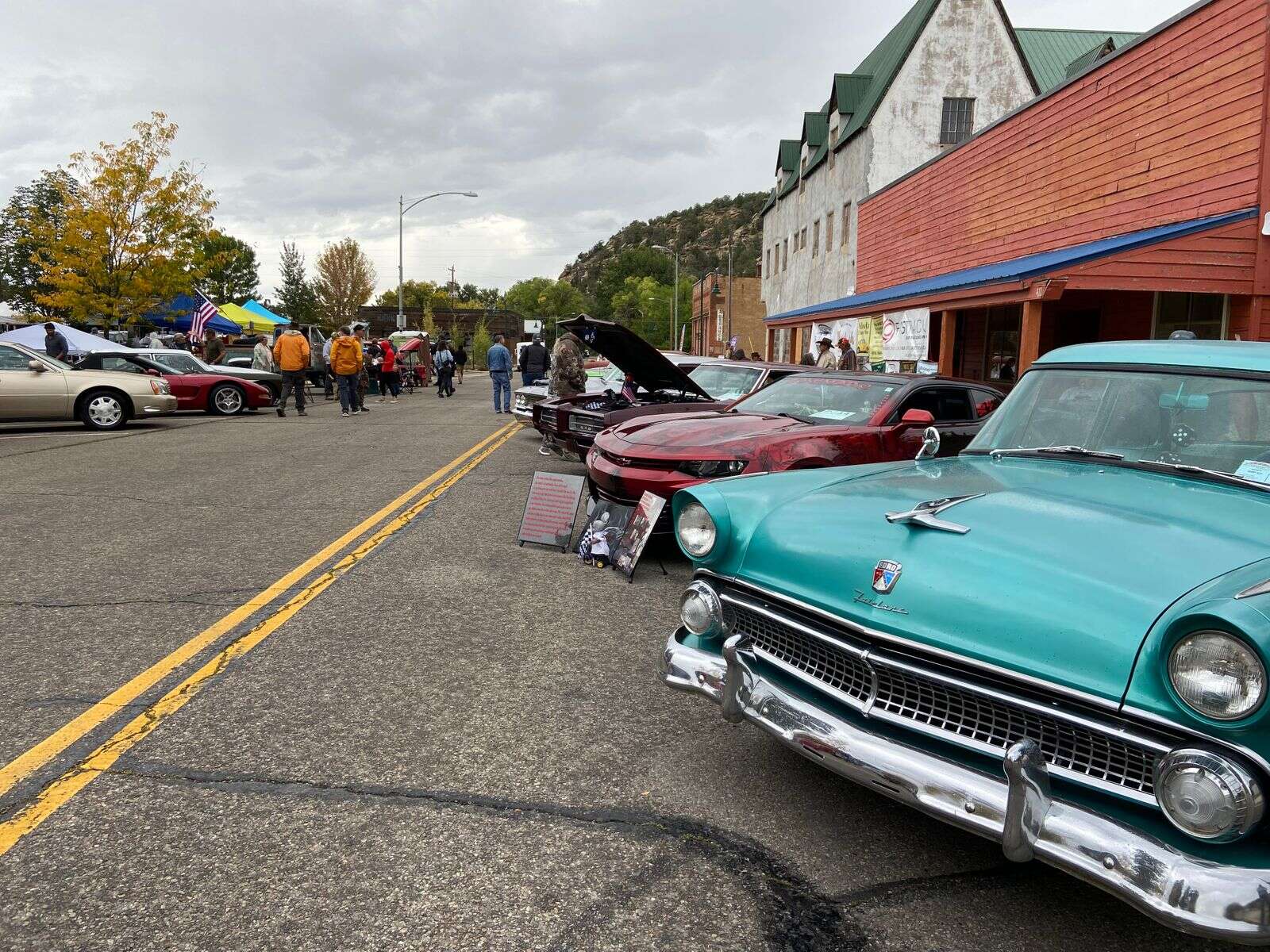 Car show entries are $10 per vehicle, and there is space for 50 vehicles. The car show will be held on Central Avenue at Flanders Park. Sign-ups can be made at the Harvest Festival website.
Some of the vendors who have already signed up to participate in the event include End of Trail Catering, Red Hot Cruising Cuisine, Chuckwagon Eats and Treats, Dolores FFA food fundraiser, Cow Camp Kettle Corn, Clyde's Fry Bread, a Navajo taco and burger booth and more.
About 30 retail vendors have signed up so far, but there is still space for more.
Those who are interested in being a vendor can register online. It costs $50 for a 12-by-12-foot spot and $80 for a 12-by-24 space.
Questions can be made to Susak Lisak (970) 426-9902 or doloreschamber@gmail.com.