Shiloh Burger named gold medalist in Scholastic Art and Writing Awards
Shiloh Burger has made it to Carnegie Hall.
The recent Dolores High School graduate and budding artist recently received a gold medal in the Scholastic Art and Writing Awards, a national competition presented by the Alliance for Young Artists and Writers. She earned the award for a poster she completed for the Dolores Theatre Troupe's performance of "The Jungle Book" and it placed her among other elite young artists across the country.
The competition took her to New York to receive the award. Of the over 260,000 entries submitted, only about 850 students were named gold medalists.
"We went up there June 6 and actually got to go to Carnegie Hall to accept the award, which was a huge experience – I'd never been to New York or Carnegie Hall," Burger said. "So that was really exciting to go there and especially be honored."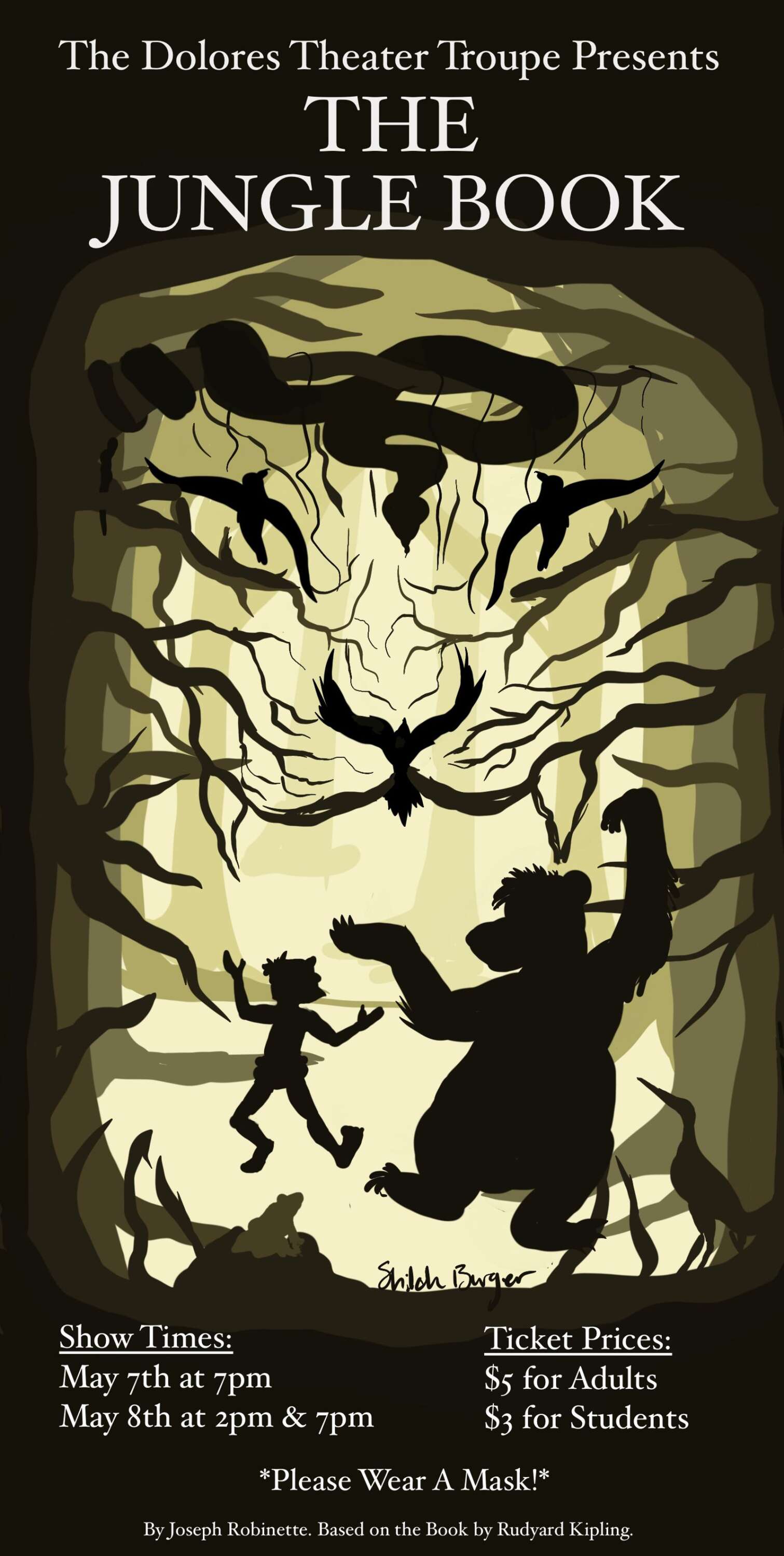 Burger has been creating art of all kinds since elementary school.
"It's one of my favorite hobbies," she said.
When she reached high school, she honed her skills under the guidance of Dolores art teacher Kimberly Sheek. Although Burger uses a wide range of mediums, she began to hone in on digital design, with Sheek's help.
"She really helped me with technical skills, and really helped me develop, 'OK, so how do you make a piece, composition-wise, how do you organize this?'" Burger said.
Digital art is unique in its versatility as a medium, she said, as it allows her to self-correct and experiment with different designs. She uses the Procreate app on her iPad for design work.
The Scholastic Art and Writing Awards had been a dream of Burger's throughout high school, she said. The contest was founded in 1923 as a way to honor and celebrate creative teens throughout the country. Notable award-winners include Robert Redford, Joyce Carol Oates, Amanda Gorman, Andy Warhol and many others.
Currently, there are 10 writing categories and 16 art categories, one of which is design.
"This year, I noticed that there was a design and poster category in the competition, so I thought, 'Oh, I'll enter this, you never know, it might get in, it might not,'" Burger said.
She completed the poster during the 2020-21 school year to advertise the production of "The Jungle Book" by the Dolores Theatre Troupe, another activity she participated in throughout high school. The poster features the silhouettes of the boy Mowgli and bear Baloo, nestled amid layers of green hues and framed by tree limbs and other jungle characters.
"It's all in this green color scheme that I really liked, and I thought would be really beneficial to the viewers to see the focal point in the poster, which is Mowgli and Baloo," Burger said. "And then also the trees surrounding them make up the face of Shere Khan the tiger, who is the villain and the aggressor in the story."
After finding out she had been named a gold medalist, Burger, her mother, and Sheek traveled to New York to accept the award, which was an "awesome" experience, she said.
"I had a couple workshops and panels I got to go to, as provided by the competition at the hotel, so that was really exciting," she said.
Now that she's graduated from high school, Burger is working on finishing her associate's degree from Pueblo Community College. Someday, she would like to design book covers.
"It's kind of the goal right now," Burger said.