Bears will split time playing 8-man and 11-man opponents
Dolores fans can expect a new look for Bears football this fall. Playing in their final season in the 1A classification, Dolores will enter with a new head coach, and play all of their games on a field with narrower dimensions.
Scott Conklin takes over for a Bears program in the midst of a transition from 1A to 8-man, and in doing so, the Bears will face opponents in the Southern Peaks League which they are departing, along with some foes that Dolores will meet when they presumably join the 8-man Mountain League next fall.
Conklin, a familiar face on the sidelines from his decade of coaching M-CHS, relishes the opportunity to get back at the helm after two years away from coaching. "I'm really excited to get to work with this group of young men, along with a pair of great assistant coaches," Conklin said, "when the opportunity opened up for this position, I definitely jumped at it."
One element of continuity from past seasons will come at the signal-caller position, where senior Wyatt Koskie will take the snaps as a four-year starter. "He's really risen as a leader this year," said Conklin of his quarterback, "to go along with the rest of the large senior class – they've all really stepped up and are holding each other accountable."
Koskie emerged as a starter in his first days as a high schooler, proving to be a threat with both his arm and his elusiveness. His most prolific numbers came during his sophomore year, when he compiled over 700 yards of total offense.
In his weeks since taking over, Conklin has seen tremendous commitment from the 20-plus players he expects to suit up this fall. "We've got a lot of positive energy right now," said Conklin. "The players are eager, they've all bought in."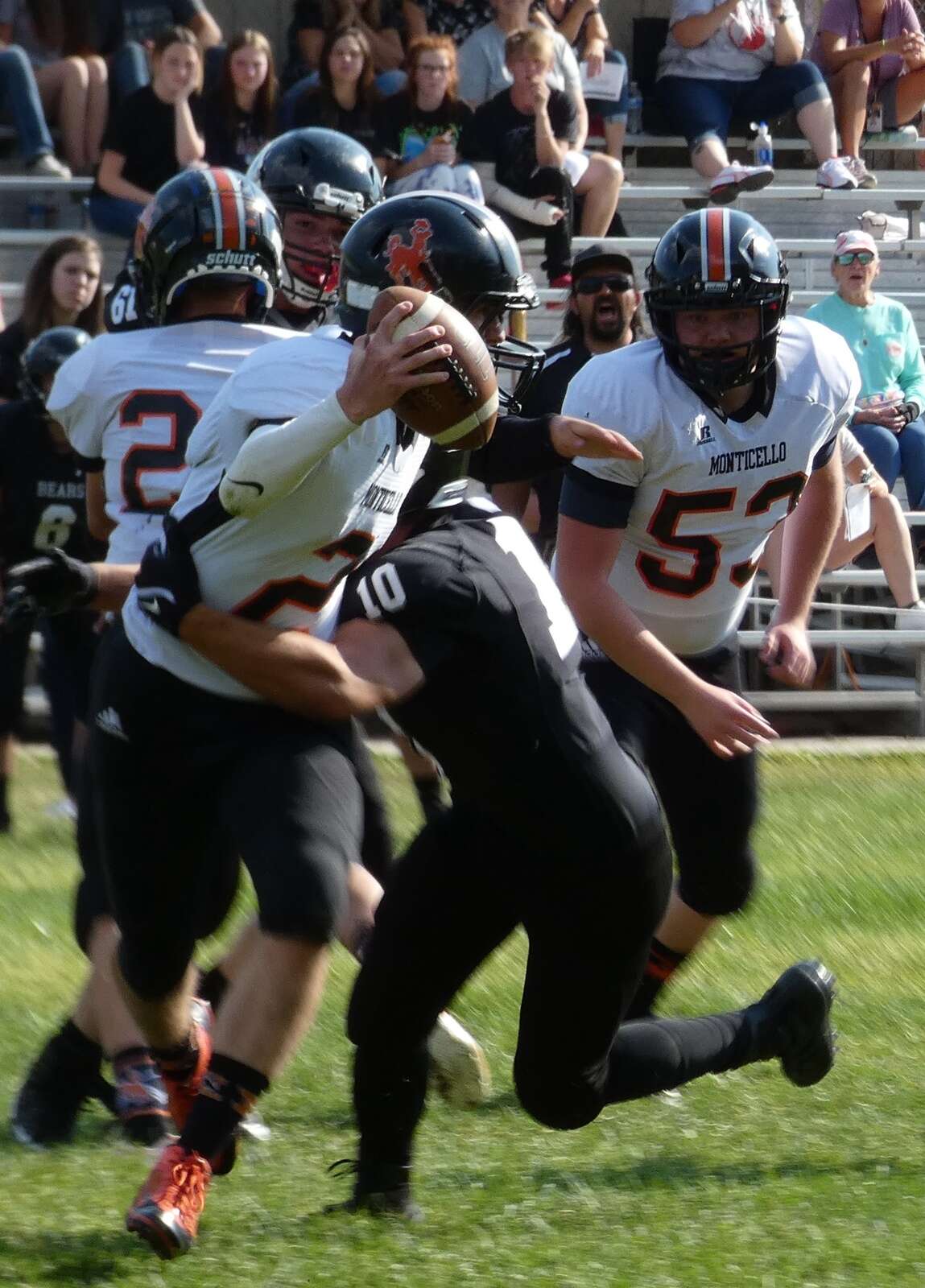 The Bears open their home schedule with a matchup against Monticello for a rare Tuesday night contest on Aug. 31. For all matchups against 11-man competition, both teams will play 8-vs.-8 when Dolores has the ball, then switch to 11-vs.-11 when the Bears go on defense.
Making adjustments on a weekly basis to play with an additional three defenders will definitely pose some challenges, according to Conklin, but will also present issues for 11-man opponents who will play the Bears and have to take three players off the field.
Regardless of opposition, the Bears will play their contests on the condensed 8-man field, which is typically over 10 yards narrower than the standard 11-man field.
With 8-man football often producing higher scoring contests, Conklin sees ball control as a key element to having success. "We're going to want to have long sustained drives when we're on offense," he said, "and keep the other team's offense off the field."
Dolores will make a quick turnaround after their opener to get ready for a matchup against Mancos on Friday, Sept. 3, before hosting Dove Creek the following weekend.
The Bears' schedule also includes contests against Ignacio, Norwood, Monument Valley (UT), and Durango's JV, before wrapping up the season against Hayden.
"We've been changing some habits," added Conklin, "and with the tremendous attitude that this team has shown, they're wanting to do some big things this year."