Construction of affordable housing expected to begin in spring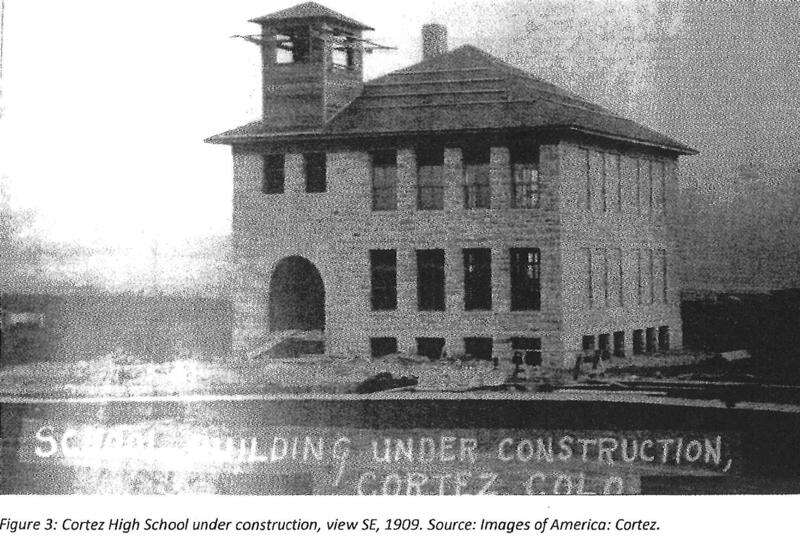 An affordable housing project at the old Calkins Building is moving forward, now that it's been approved to receive state funding.
The Housing Authority of the County of Montezuma plans to turn the site into affordable rental units called Calkins Commons. Back in May, the Cortez City Council approved a conditional use permit to allow for multifamily development at the site, and in October, the Colorado Housing Finance Authority approved the project, meaning it could receive funding and move forward.
"We're pretty excited about it," said Terri Wheeler, executive director of the Housing Authority. "It's going to be beautiful when it's all completed."
The Housing Authority is still ironing out the project details and total price estimates, Wheeler said. Right now, though, they hope to begin construction on the project this spring, to be finished and ready for occupancy fall 2021.
In total, Calkins Commons will have 42 affordable housing units. The Housing Authority plans to turn the existing Calkins Building into 12 apartments and some office space, and build two new buildings with 15 units each. Each unit will be a one- or two-bedroom apartment.
The apartments will serve households earning 20% to 80% of the area median income, Wheeler said. According to the latest data reported by the U.S. Census Bureau, the median household income in Montezuma County was just under $46,800.
"The entire country is short of housing," she said. "And our waitlist runs between 350 and 375, on average, of applicants waiting for housing."
The Calkins Building, 121 E. First St., was built in 1909 as a high school and was used by the Montezuma-Cortez School District Re-1 for a variety of purposes until 2008.
It was entered into the National Register of Historic Places in 2016, the same year the housing authority released its development plans for the site. Because the building is a national historic site, renovations will need retain key historic elements.
Although the costs haven't been finalized, the project will be financed by low-income housing tax credits from CHFA, historic credits from History Colorado, federal historic credits from the National Park Service and State Historic Preservation Office, seller financing from the housing authority, construction financing from Bank of Colorado, and permanent debt financing from CHFA, according to a statement released by the Housing Authority.
The project also received a $250,000 grant from the State Historical Fund for the reconstruction of all exterior windows and the replacement of all window glass on the building's facade – this restoration piece wrapped up in August.
In addition to affordable housing units, the Calkins Commons will have a community room, fitness and computer rooms, a playground, and picnic and barbecue areas.
ealvero@the-journal.com