Andrew says creative hobbies help her manage bipolar disorder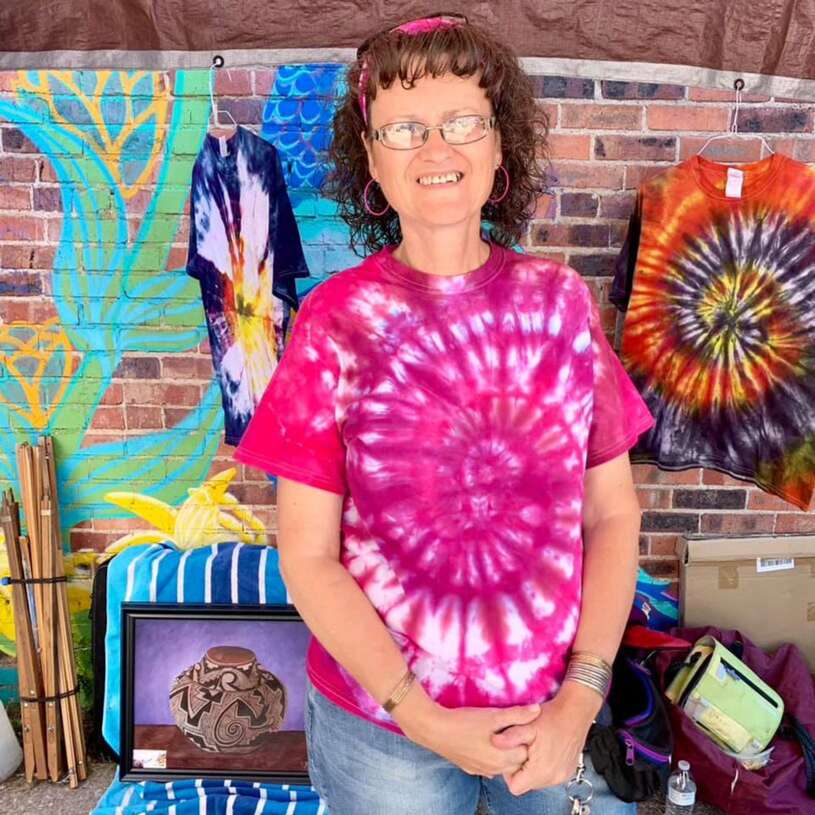 Danni Andrew has been painting and designing clothing in San Juan County, New Mexico, almost all of her life. She began sewing when she was 6 and painting when she was 14. About 25 years ago, she began selling her work at art shows.
At the Durango Farmers Market, Andrew sells hand tie-dyed clothing, repurposed "junk glam" clothing, paintings and her five self-published books about living successfully with depression and bipolar disorder.
Andrew says there are four aspects essential to managing depression and bipolar disorder.
"Eating right, good exercise, having a form of spirituality (doesn't have to be religion) and having a hobby that you enjoy – doesn't matter what it is," she said. "Because there is so much darkness with bipolar disorder, I surround myself with so much color. I wear tie-dye every day!"
Andrew must set guidelines for herself as she creates. She sticks to a " '70s with a bit of glam" theme to keep her work focused and cohesive during manic episodes.
In the fall, Andrew plans to unveil her new collection, "Metamorphosis." The collection symbolizes Andrew's recent growth as an artist. For as long as she can remember, she has been altering, tie-dying and sewing clothing. But after a binge-watch of the fashion design television series "Project Runway," Andrew decided it was finally time to start a clothing line to be designed from scratch.
Danni Andrew Creates can be found at the Durango Farmers Market whenever space is available for her. To contact her, visit danniandrewcreates.com.
kpercival@durangoherald.com