La Plata County has had 5 reported outbreaks since pandemic started in March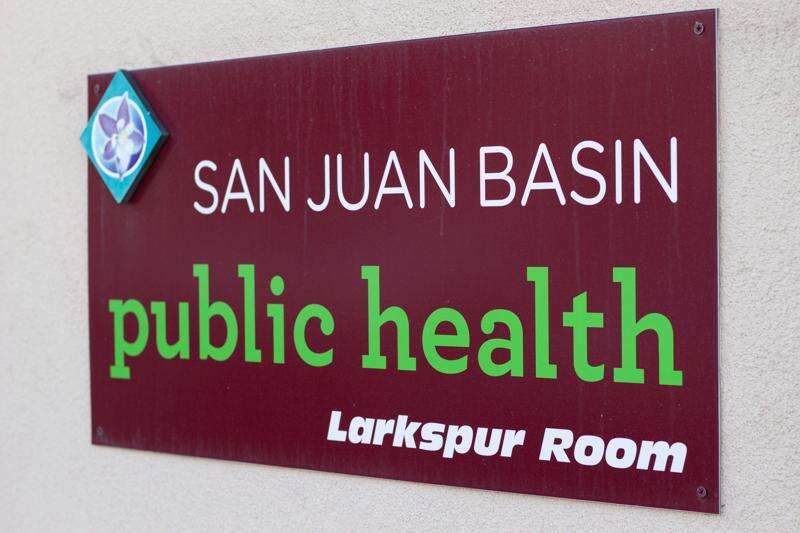 A COVID-19 outbreak at a workplace has been reported at a Durango construction and trucking company, according to San Juan Basin Public Health.
SJBPH spokeswoman Claire Ninde said in an emailed statement it was recently reported that three employees at Lucky 7 Co. tested positive. The first positive case was reported Sept. 28, she said.
According to state guidelines, an "outbreak" is defined as two or more cases at a location in a 14-day period.
"Cases were reported through laboratory and/or medical partners in the community," Ninde said. "COVID-19 is a mandatory reportable condition to public health."
Ty Hawkins, owner of Lucky 7, disagreed with SJBPH that three employees tested positive, saying only two tested positive.
Hawkins said one of his employees who worked at the company's office was sick one day with COVID-19 symptoms. As a result, five employees were tested and one came back positive for a person who was not showing any symptoms.
Hawkins said staff members in the office were following COVID-19 health guidelines, and in light of the positive cases, he had people work from home.
"We are continuing to wear masks, and there's a form to fill out to make sure you don't have anyone with symptoms," he said.
It's unclear why there's a discrepancy between SJBPH and Hawkins. Hawkins said those who tested positive are doing well.
Ninde said the outbreak investigation with Lucky 7 is ongoing and contact tracing has been completed on known cases.
"Like with most disease investigations, it is impossible to determine with 100% confidence when transmission occurs," she said. "However, the cases' onset dates are within 14 days."
SJBPH is considering the outbreak a low-risk to the community because of limited interaction with the general public at Lucky 7's office and worksite, Ninde said.
"SJBPH and Lucky 7 are partnering to ensure appropriate disease control measures have been implemented in the business," she said.
Disease measures include a deep cleaning after cases are identified, implementation of an increased sanitizing schedule, screening employees for symptoms, among others.
There have been five reported COVID-19 outbreaks in La Plata County since the pandemic started in March, two of which are active: Lucky 7 and Grassburger.
Ninde said SJBPH expects more sites to meet outbreak definition as cases rise and the average number of contacts increases.
"SJBPH asks everyone who has returned to work or school in-person, or who is attending in-person social gatherings, to do their part to reduce the spread of COVID-19," she said.
SJBPH recommends remaining home when sick, wearing a face covering in any public setting where distancing cannot be maintained, washing hands and getting a test, if necessary.
jromeo@durangoherald.com