County refuses to waive drop-off fees; city covers cost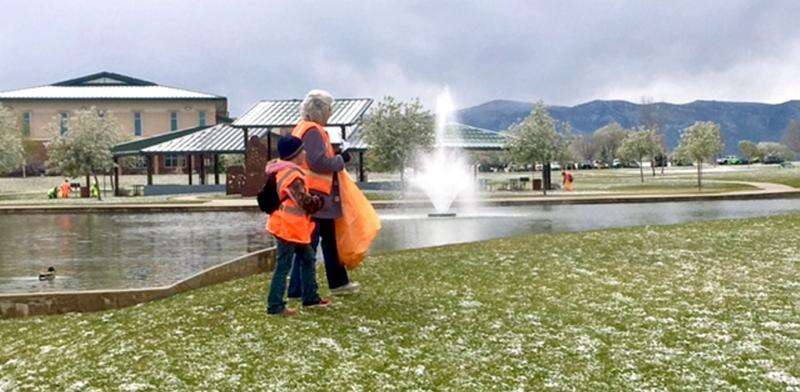 The annual Cortez Cleanup Week will look a little different this year, at least for Montezuma County residents outside the city limits.
For the first time in several years, the Montezuma County Board of Commissioners has refused to waive the tipping fees for county residents who want to drop off trash in Cortez on May 12, which kicks off Cleanup Week. Instead, the county plans to waive fees for residents who bring trash directly to the Montezuma County Landfill on that day. During a workshop on Tuesday, the Cortez City Council agreed to cover the cost for out-of-town residents who want to take advantage of the city's drop-off point.
Council members discussed possibly making the drop-off day a city-only event this year, but ultimately decided against it. Mayor Pro Tem Ty Keel said he believed it would be too hard to enforce a city-only cleanup event, since a large number of county residents take advantage of it every year.
"I hate to put our city employees in the position of having to police something that's good for our whole community," he said.
He recommended the city pay the drop-off fees for county residents, estimated at $2,000, rather than have city employees check the addresses of everyone who comes to drop off trash on May 12, or perform any other kind of enforcement. Jill Carlson agreed, saying she worried county residents who were unexpectedly turned away from Parque de Vida might throw their trash on the side of the road instead of taking it to the landfill.
Shawna McLaughlin said the county's decision not to waive the fees at the city drop-off point "really irritates (her)," but she also agreed with Keel.
"I think $2,000 is a minimum amount to not have to put our employees through that," she said.
Cleanup Week will be held a bit later this year than in the past, City Manager Shane Hale said, but he joked that he still expects snow, since Cortez typically has bad weather on the first day of the event. People will be able to take trash to the Parque de Vida parking lot from 8 a.m. to 3 p.m. on May 12, and the city will perform curbside pick-ups on May 14 through 18.
Other action
During the workshop, the Council also:
Introduced Taylor Gustafson, the newly hired city mechanic.Heard a presentation from Bureau of Land Management recreation planner Jeff Christenson on the upcoming Phil's World trail expansion.Heard a presentation from intern Peyton Heitzman on how to get discounted tickets to the upcoming Montezuma Community Economic Development Association Summit.
To learn more about this year's Cortez Cleanup Week, pick up a flyer at City Hall on 123 Roger Smith Ave., or call the city's front desk at 970-565-3402.