Front Range chain Chronic Therapy moves into town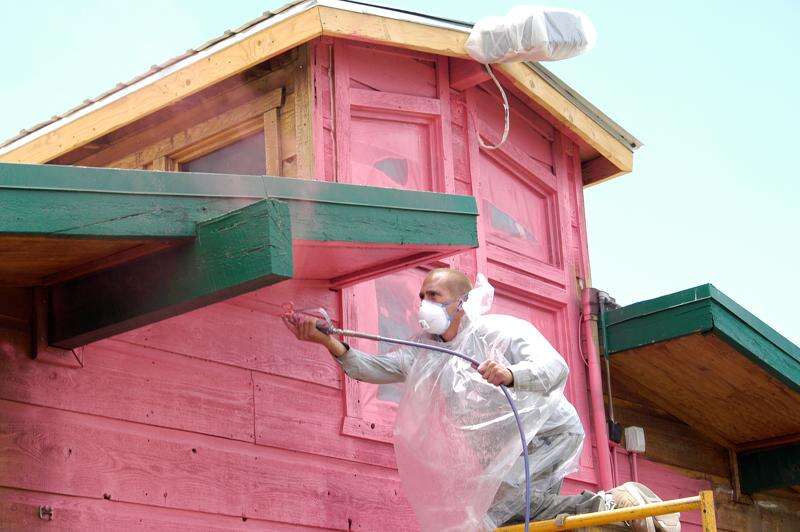 In a quasi-judicial hearing on Tuesday, the Cortez City Council approved a retail marijuana license for the town's sixth dispensary.
The owners of Chronic Therapy, a chain of Front Range retail marijuana stores, applied in December for a license to open a new location in the building that currently houses Lotsa Pasta on 1020 S. Broadway. Three of the four owners are currently under probation for misdemeanor offenses related to an attempt to open a store in the Denver area. During Tuesday's meeting, the City Council heard evidence from several people, including the owners' lawyer and the Cortez Police Department, and ultimately voted to approve the license.
Although Cortez already has five retail marijuana stores, City Attorney Mike Green said most of them already existed in one form or another before they applied for licenses to sell recreational marijuana, so Tuesday's hearing was the first time many council members had encountered a formal application for a new store. Each council member received a binder full of evidence, including the company's legal history and the results of Cortez inspections on the South Broadway property.
Two of Chronic Therapy's owners, Sandra Beddor and her son Jason Saunders, spoke at the hearing. Beddor said her other son and co-owner, Matthew Saunders, was unable to attend because he is one of the coaches for the U.S. Aerial Ski team at the Winter Olympics in PyeongChang, South Korea. She said he suffers from a seizure-inducing medical condition that he controls with medical marijuana, which was part of her family's motivation to go into the marijuana business.
"None of this would have been possible without medical marijuana," she said.
She said the family wanted to open a new location in Cortez because it has a history of being friendly to new marijuana businesses. The dispensary will likely hire several local employees, she said, although she added that her family plans to spend as much time overseeing the business there as possible.
Craig Small, a Denver cannabis lawyer, testified about Chronic Therapy's history of legal problems. He said the company, which has locations in Wheat Ridge and Lakewood, violated licensing regulations at one of its grow facilities a few years ago due to a "clerical accounting error" by one of its former business partners. The owners also ran into trouble the last time they applied for a new retail license, he said, because they failed to report that earlier violation on the application.
Those mistakes led to criminal charges against Chronic Therapy by Arapahoe and Adams Counties in 2016. Although all four owners were originally charged with felonies, Small said the charges were converted to misdemeanors or dismissed altogether, and they ultimately pleaded guilty to various crimes that carried light sentences. All four owners were sentenced to probation, but Beddor has already completed her 18-month sentence. Small said the company has passed numerous inspections since their sentencing, and he presented the council with several letters of support from governments and regulatory bodies that have overseen Chronic Therapy.
Boyd Neagle, a patrol officer with the Cortez Police Department, testified that the proposed dispensary met all state and city requirements.
Julie and Wayne Nadolske, owners of Lotsa Pasta, said they had been planning to move to a new location for a long time, and decided to sell their building to Chronic Therapy because they were impressed with the business owners.
"(Beddor) seemed like a very trustworthy person," Julie Nadolske said. "She pretty much told us everything up front about what had happened in the past, and how it had been taken care of."
She said Lotsa Pasta plans to relocate to the former Antonio's Restaurant building on 104 E. Main St. sometime this year.
Council members asked Beddor and Saunders numerous questions about their business and its legal history. After about an hour of questions and testimony, the council voted unanimously, with councilman Bob Archibeque absent, to approve the retail marijuana license. Their decision was greeted with applause from the owners of Chronic Therapy and Lotsa Pasta.