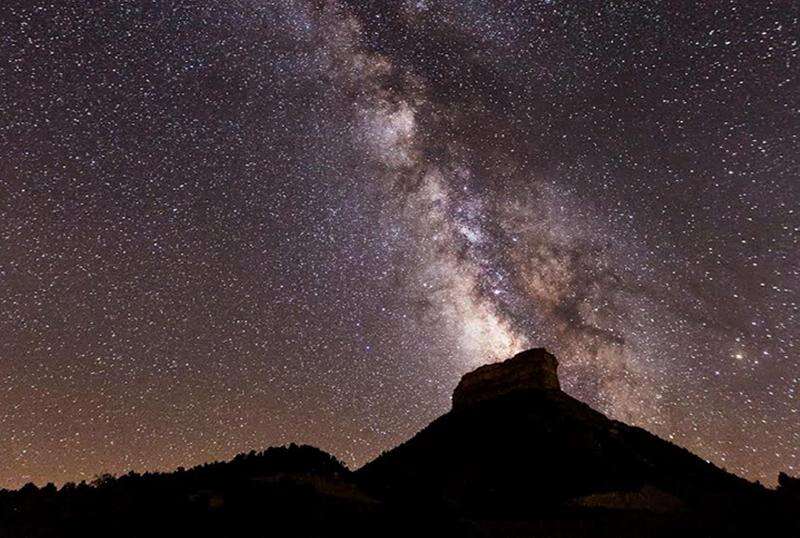 The star party is free and open to stargazing
On Friday, Sept. 15 from 6:30 p.m. to 10 p.m., the Canyons of the Ancients Visitor Center and Museum will be hosting a free, family-friendly star party.
The star party is an evening of "amateur astronomy" that includes presentations, guided star viewing and more for anyone in the community who wishes to attend. The visitor center and museum is at 27501 Colorado Highway 184 in Dolores.
Attendees are encouraged to being their own telescopes, binoculars, red light flashlights, chairs and questions for the presenters and staff.
An update on the visitor center and museum's Facebook page said, "An evening of astronomy, storytelling and presentations. Bring your own telescopes or photography equipment to join in the fun!"
The speakers at the star party are Bertram Tsavadawa, a Hopi consultant and sole proprietor of Ancient Pathways Tours at 7 p.m.; Mary Weahkee, an archaeological consultant at Santa Clara Pueblo at 8 p.m. and Ric Ailing from ASU's School of Earth and Space Exploration at 9 p.m.
In the event bad weather is present, the presentations and star party will be moved indoors.
The event is presented by Southwest Colorado Canyons Alliance, Society for Cultural Astronomy in the American Southwest and Canyons of the Ancients Visitor Center and Museum.