School nearing its required minimum enrollment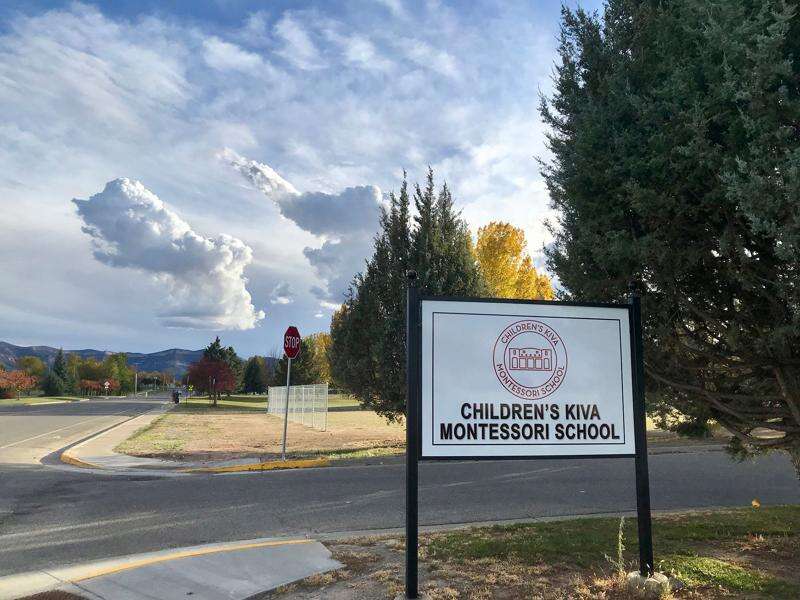 An independent financial auditor expressed "substantial doubt" this month that the Children's Kiva Montessori School's elementary and middle school would survive the next 12 months because of its funding crisis.
The accounting firm May Jackson Hendrick, LLC, which audited CKMS' funding and accounting, drew the conclusion in a report that it issued on Nov. 8 and finalized during a school board meeting later that day.
On Monday, as part of a review of the audit with the CKMS board of directors, Lori Hendrick, of May Jackson Hendrick, outlined reasons behind the company's notice of uncertainty.
"Us, as your auditors, have substantial doubt about the organization's ability to continue when we consider the existing conditions and events," Hendrick told the school board. "When we look at them together, we were concerned: 'Does the school have the ability to succeed 12 months from the date that we issue our audit?'"
During the RE-1 district school board meeting Nov. 13, Carol Mehesy, who works closely with Montezuma-Cortez School District RE-1 charter schools on behalf of the district, expressed concern about enrollment at the school, which could fail if too many students leave, since funds are allocated on a per-student basis.
"They are already very close to their minimum enrollment that's identified in their charter contract, and they are also very close to the minimum enrollment that they can attain and remain financially solvent," Mehesy told the RE-1 board.
The charter contract requires that CKMS enroll least 95 full-time students. On Oct. 26, the CKMS board approved a budget that showed enrollment was at 98 full-time equivalent students, including 87 elementary and middle school students. The Journal has not obtained updated figures.
If the RE-1 board finds that CKMS has breached its contract with respect to minimum enrollment, the district board can choose to revoke CKMS' charter and close the school or enter into an arbitration agreement that would allow CKMS to operate at least temporarily.
According to RE-1 Superintendent Lori Haukeness, district staff were scheduled to create a placement plan on Nov. 20 with the CKMS board to determine where each student would attend school if CKMS closed during the school year. That meeting has since been rescheduled to Nov. 29.
CKMS currently is operating on thin budget margins, and costs associated with asbestos abatement in its permanent facility, at 601 N. Mildred St., may pose additional risk.
Board members said during a meeting Nov. 13 that they were unsure how the costs to comply with The Colorado Department of Health and Environment's cleanup requirements would affect the school's budget.
According to CKMS board president Kelli Jackson, costs of the asbestos cleanup would ultimately come out of the budget of the Children's Kiva Building Corp., which is a financial entity related to the school. The corporation manages the school's property and its renovation efforts on behalf of school administration.
cpape@the-journal.com