Mancos Second Saturday Art Walk & Grand Summer Nights is Saturday.
Allysia Edwards grew up in the dramatic, beautiful landscapes of the Southwest, raised in a home filled with eye-catching Native American jewelry, rugs and pottery. These artifacts, particularly jewelry, provided the aesthetic backdrop that has inspired her since, along with her love of nature.
Deborah Gentilini fell in love with copper wire jewelry at a Christmas bazaar in Austin, Texas. She began experimenting with it and has never looked back.
Both artists, who recently joined the Artisans of Mancos, will show their work Saturday, Sept. 10, from 4 to 7 p.m. when galleries will be open with refreshments during the Mancos Second Saturday Art Walk and Grand Summer Nights.
Edwards started taking various classes in silversmithing and lapidary from Deanna Jacobson and the Gem and Mineral Society of San Diego in 2014. Eventually she found her own style, which she describes as Southwestern with an art deco twist.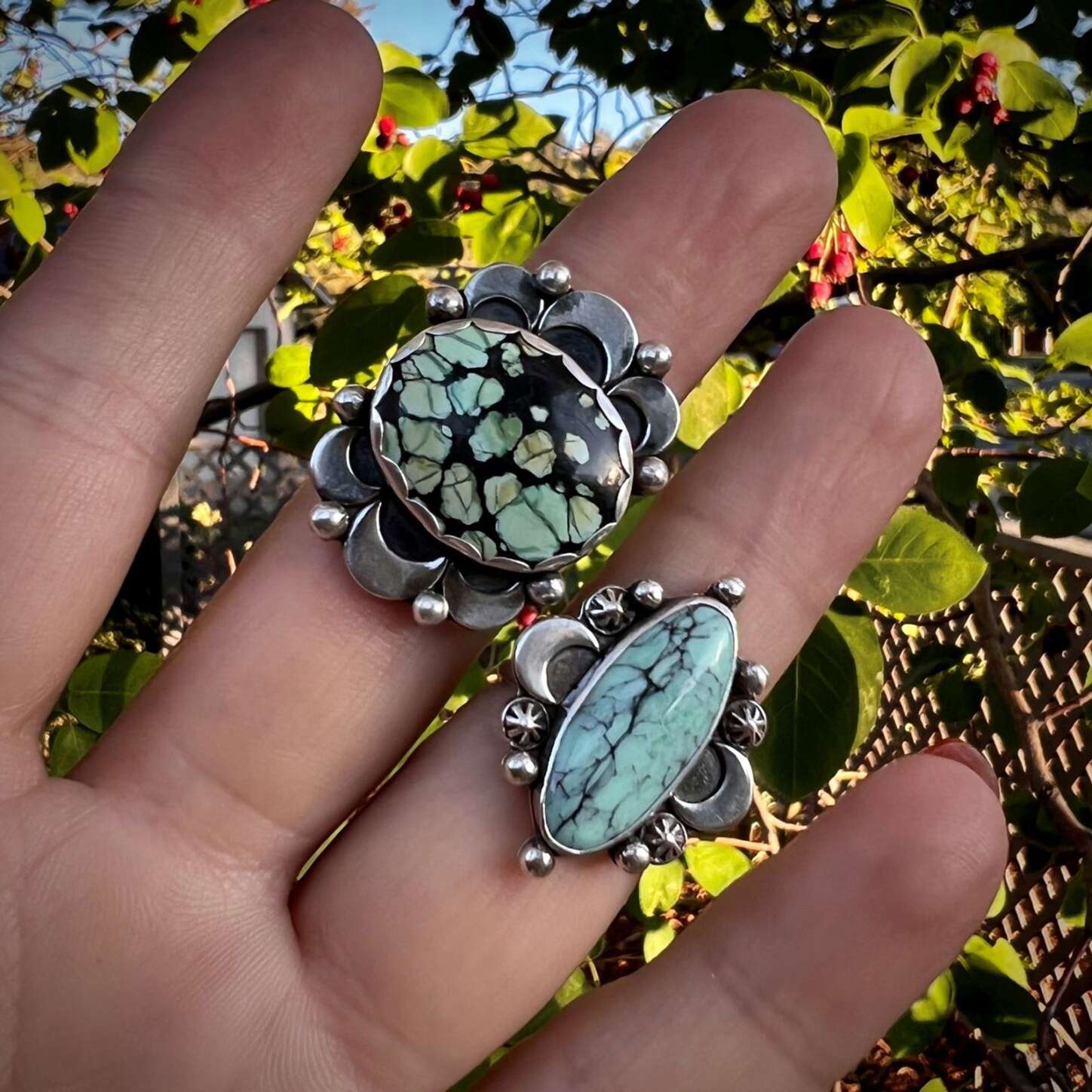 In 2019, she returned from California to her hometown of Durango to take care of her grandfather until his passing. Unsure where her life would take her, she made the bold decision to make jewelry her career. Two years later, she has a well-established business of her own where it all began, among the mountains and canyons of Colorado.
See Edwards' silver jewelry at www.allysiabrookedesigns.com or Artisans of Mancos.
Gentilini's unique jewelry is created with intricate knotting and twisting of copper wires. Her unusual, one-of-a-kind jewelry is enhanced with natural stones.
Retiring from the Dallas area, she and her husband moved to Dolores and thoroughly enjoy the small-town communities of the beautiful Four Corners, especially with so many artists with their unique techniques and media. Artisans of Mancos welcomes this unique and creative jewelry artist.
Edwards and Gentilini are some of the newest members of Artisan of Mancos. Celebrate their joining the Mancos art community this weekend as galleries open their doors for the Mancos Second Saturday Art Walk and Grand Summer Nights. Refreshments are included.
WHAT: Artisans of Mancos welcomes two new jewelry artists.
WHEN: Saturday, Sept. 10, 4-7 p.m.
WHERE: Mancos Second Saturday Art Walk & Grand Summer Night in downtown Mancos.