Volunteers met daily and combed over 12,000 acres in the La Plata Mountains
More than two weeks after ultra runner Ian O'Brien went missing in the La Plata Mountains, volunteers concluded the public search for the 28-year old on Sunday afternoon.
O'Brien set out to scout a path up Hesperus Mountain from the west side of the range around 2:30 p.m. June 24. He reached the summit of the peak around 6 p.m., but has not been heard from nor seen since. O'Brien had epilepsy and was carrying his medication, although his friends and family suspect that a seizure likely left the experienced survivalist disoriented or incapacitated.
Other than a footprint found in Owen Basin the morning after O'Brien went missing, no evidence of his whereabouts has been found.
After Montezuma County Sheriff Steve Nowlin suspended search efforts on June 28, volunteers initiated an immense unofficial search led by O'Brien's partner, Beth Henshaw, his friends Mike and Ashley Higgs and his family.
O'Brien, a former field guide for Open Sky Wilderness Therapy and camp counselor, had spent most of the last six years in Southwest Colorado before he and Henshaw moved to Page, Arizona, last month. Across the country, O'Brien's community swiftly mobilized to participate in the search.
"You want to be a part of his life," Travis Soares, a friend from Prescott College, said of O'Brien in an interview with The Durango Herald on Thursday.
Between 25 and 80 volunteers, many of whom did not know O'Brien or were connected to him only tangentially, met daily and collectively combed over 12,000 acres of wilderness in the vicinity of Hesperus Mountain. The incident command center, situated at Lucy Halls park near the base of Hesperus Mountain, was equipped with solar power, Starlink internet, satellite and radio communication devices and had incident commanders planning how best to efficiently deploy teams of searchers.
Local businesses, organizations and individuals donated food, water, camp infrastructure and other resources to take care of the volunteers.
On Saturday, O'Brien's parents and sisters returned home to the East Coast, leaving the decision of when to halt the search up to Henshaw. Kelsey O'Brien Rodriguez, O'Brien's older sisters, said it was a "combination of grief and logic" that led to an "impossible decision."
"We just couldn't keep running headquarters because everybody has been taking like two weeks off for work and people gotta start going back," Henshaw said. "… People need more consistent showers and sleep."
A small team of about 10 close friends is likely to continue searching after several days of rest, but Henshaw said the community-organized search has concluded.
Both O'Brien's family and friends have extolled the expansive search effort that grew following his disappearance. A GoFundMe, now closed, gathered over $97,000, which was used to fund the highly equipped search effort.
"The only thing that keeps me going is the community response," Henshaw said in a previous interview with the Herald.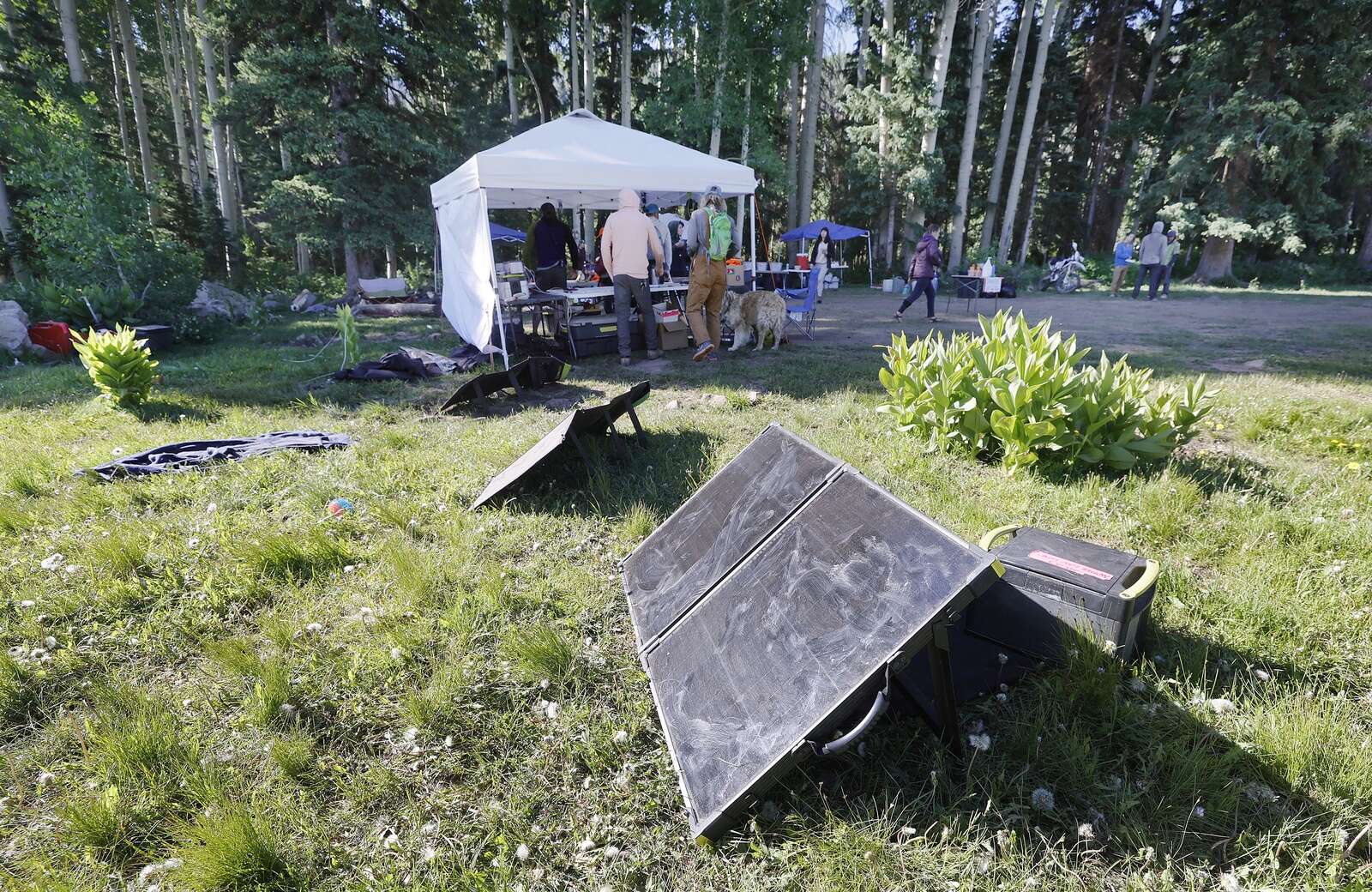 She expressed frustration that Nowlin suspended search efforts after just four days (O'Brien once completed a five-day fast in the wilderness with relative ease).
Montezuma County spokeswoman and County Search and Rescue Vice President Vicki Shaffer said Nowlin made the decision because he "had pretty much exhausted the very small team that we have."
Both she and Henshaw noted that several search and rescue members, who work on a volunteer basis, continued to search in an unofficial capacity.
In comparison to the $97,000 raised, Shaffer said the county's search and rescue funding, which is spent on training and limited equipment, hovers around $20,000 annually. Since the search began, two Open Sky employees have submitted applications to join the search and rescue team, and Shaffer expects several more.
Henshaw said O'Brien would want to be left to rest in the wilderness – he harbored a vast and fierce love for the La Plata Mountains – rather than have his body airlifted out and autopsied.
"Some people are going to say Ian is missing, but he's not missing," Rodriguez said. "We know where he is, we just can't find him. And he is in a place that he loved."
Now, Rodriguez said her family is beginning the grieving and reconciliation process. When asked how her brother would want to be remembered, Rodriguez said, "laughing."
Henshaw described her partner as a "wilder-badass with a heart of gold."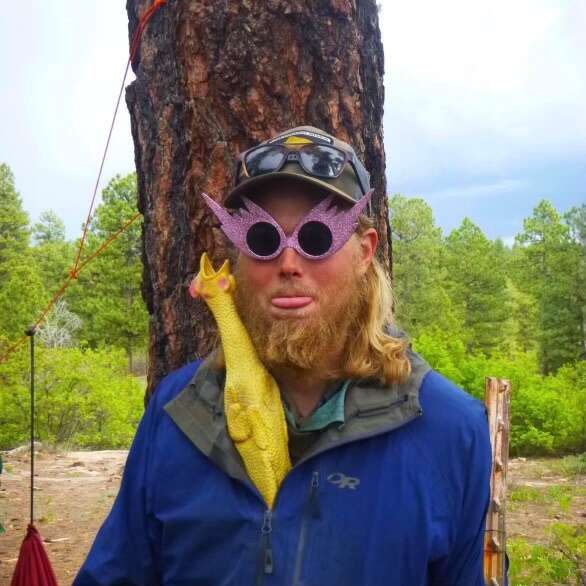 Throughout the search, volunteers were equipped with rubber chickens – an item O'Brien always had with him in the outdoors.
"I don't think I will ever not have a rubber chicken with me for the rest of my life," Rodriguez said. "He was a happy man."
rschafir@durangoherald.com