Katrina Blair runs Turtle Lake Refuge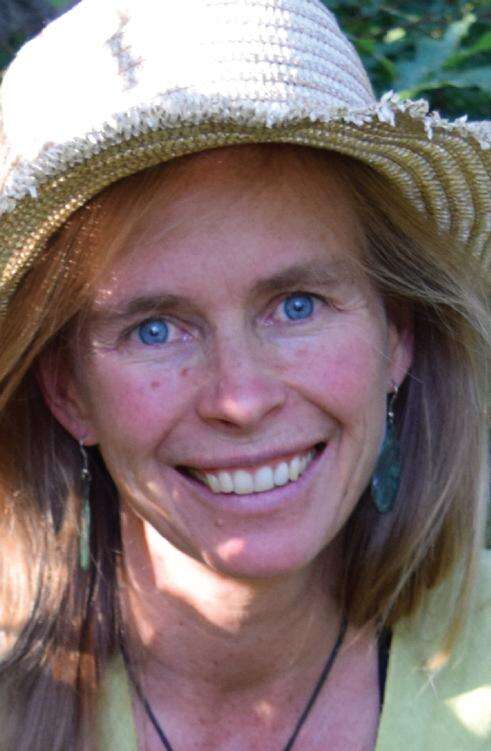 The Amazing Authors 2018 Tour continues as the Cortez Public Library hosts Katrina Blair, a local wild food advocate, on March 14 at 6 p.m.
This year, the series features a tasty twist – Blair plans to serve free samples of amaranth flax seed crackers, dandelion lemonade and wild berry cobbler.
Blair is the author of two books, "Local Wild Life – Turtle Lake Refuge's Recipes for Living Deep" and "The Wild Wisdom of Weeds: 13 Essential Plants for Human Survival." She contends that if consumers realize the value found in weeds, food security will be in reach.
"'The Wild Wisdom of Weeds' is about healing ourselves both in body and in spirit, in an age where technology, commodity agriculture and processed foods dictate the terms of our intelligence," according to a news release from the library. "But if we can become familiar with these 13 edible survival weeds found all over the world, we will never go hungry, and we will become closer to our own wild human instincts."
Blair began studying wild plants in her teens when she camped out alone for a summer to focus on eating wild foods. She later wrote "The Wild Edible and Medicinal Plants of the San Juan Mountains" for her senior project at Colorado College. In 1997, she completed a master's degree in holistic health education at John F Kennedy University in Orinda, California.
In 1998, she founded the nonprofit Turtle Lake Refuge in Durango, which celebrates the connection between personal health and wild lands. Turtle Lake Refuge is a wild harvested, locally grown and living foods café and sustainable education center. Blair teaches sustainable living practices and wild edible and medicinal classes
The final event in the Amazing Authors Tour 2018 will be Ed Sealover, Denver food journalist and microbrew blogger, on May 9.
The tour travels to libraries in Bayfield, Cortez and Telluride in January, March and May.
The Cortez Public Library is at 202 N. Park St.
For more information, call 970-565-8117.