Sustainability and conservation take center stage as event starts Thursday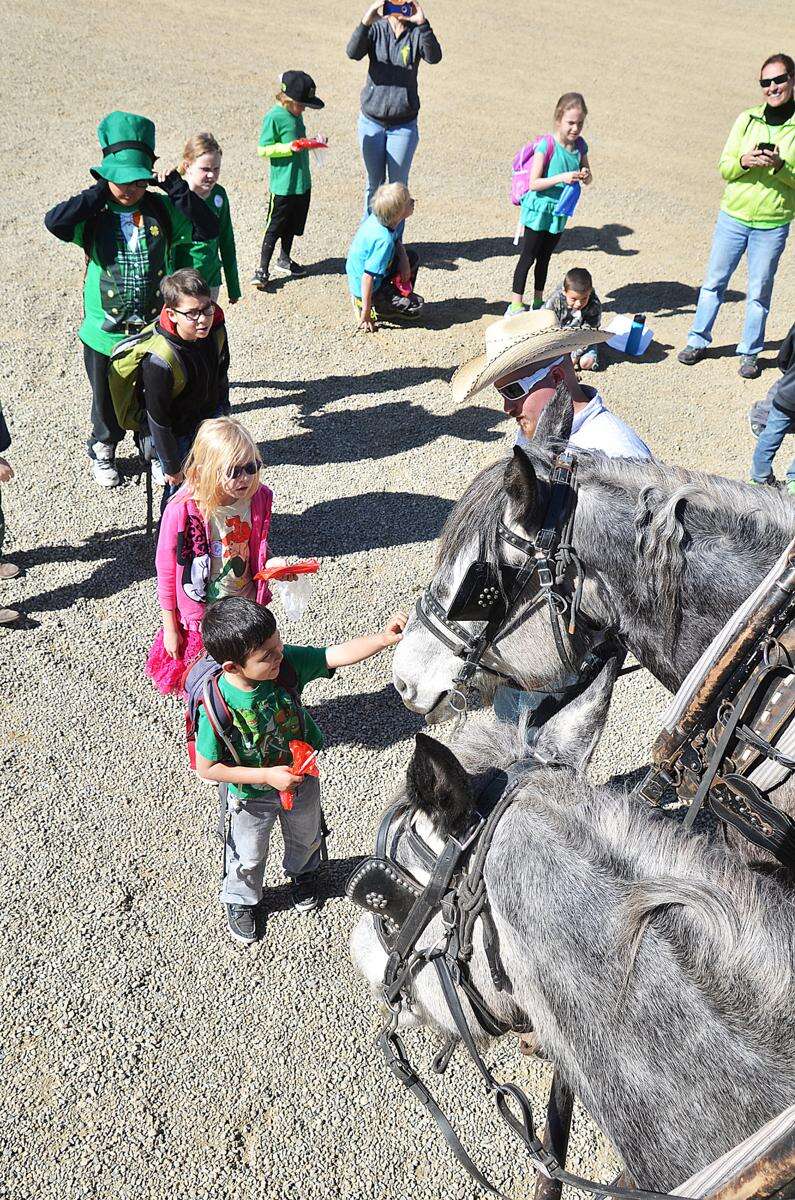 The Four States Ag Expo returns to Montezuma County this week, with sustainability and water conservation ruling the schedule.
This will be the Expo's 36th year at the county fairgrounds. The three-day event, which kicks off Thursday morning, will feature about 100 vendors, live entertainment, hands-on educational workshops for all ages, activities for kids and much more. Many of this year's educational sessions will focus on sustainable farming and ranching, particularly in light of the current drought in the Southwest.
The Expo's executive director, Radiance Beals, said the event drew between 8,500 and 9,500 people last year. Most of the events are geared toward farmers, ranchers and others in the agriculture industry, but it is open to everyone.
Last year's Expo introduced the Ag-ceptional Rodeo, a series of events for children with disabilities or other needs that would prevent them from competing in the regular livestock contests. Modeled after the Exceptional Rodeo, an initiative of the Pro Rodeo Cowboys Association, it allowed kids to compete in barrel races on broomstick horses, ride replica bucking broncos and pet farm animals, among other activities.
Colorado State University extension agent Tom Hooten said the rodeo was a hit last year, and he expects more of the same this year. About 35 children have already pre-registered for the Thursday event, he said.
Hooten will be helping at the Children's Ag Learning Facility, educational programs that will run throughout the Expo. Many local schools regularly offer field trips to the CALF barn on Thursday and Friday, but Hooten said he saw plenty of interest last year from kids who weren't getting school credit for the program.
"The attendance was the best it had ever been, including on Saturday, when schools aren't there," he said. "Saturdays have gotten more popular."
Throughout the weekend, the Expo will offer clinics for horses and their owners. This year's clinicians include Jimmy Brown, who will teach riders how to work with gaited horses; Mike Major, who will focus on horsemanship and tracking cattle; and reserve Montezuma County Sheriff's deputy Ted Holland, who will host several workshops on how to desensitize horses with police training methods.
The county 4-H program will also hold a horse-judging contest on Friday along with Future Farmers of America. The two programs have several contests planned throughout the weekend, including the return of "Ag Junkyard Wars," an FFA welding contest.
Many of the workshops for adults will deal with water conservation and sustainability. CSU professor Ryan Rhoades will host a workshop for ranchers on how to mitigate the effects of drought, a Saturday workshop will teach the basics of water law, and gardening workshops throughout the Expo will offer advice on how to grow food more efficiently.
Beals said the Expo organizers had already been planning sustainability workshops for this year, but they seemed even more fitting after an unusually dry winter in the Southwest.
"With the drought coming, it all just kind of fell into place," Beals said.
According to the United States Drought Monitor, Montezuma County has faced "extreme drought" conditions since March 6.
Other highlights of the Ag Expo will include a visit from Colorado Commissioner of Agriculture Don Brown on Thursday, a Friday showing of a documentary on young farmers, stock dog trials and competitions for kids throughout the weekend.
The acclaimed new documentary, Farmers for America, traces this critical time in agriculture and tells the story of young people across the country who are stepping up to feed America.
A screening of the film "Farmers of America" will be held Friday, at 4 p.m. at the fairgrounds, and admission is included in the Ag Expo registration. The film reflects the shifts coming to American agriculture as more and more consumers flock to farmers markets, embrace farm-to-table lifestyles and insist on knowing where their food is coming from. At the center of the film are farmers, young and old.
Expo festivities start at 9 a.m. each day at the Montezuma County Fairgrounds. Admission is $5 per day for adults and free for children under 16, with three-day passes available for $12.
What:
2018 Four States Ag Expo
When:
March 15-17, 9 a.m.-5 p.m. Thursday and Saturday, 9 a.m.-6 p.m. Friday
Where:
Montezuma County Fairgrounds, 30100 U.S. Highway 160, Cortez
Cost:
$5 per day for adults, free for children younger than 16
More information:
Go to
or contact the organizers at 970-529-3486 or info@fourstatesagexpo.com.