M-CHS returns large upperclassmen group focused on big goals
Back-to-back .500 seasons have the Panthers baseball program seeming like a dormant volcano, waiting to erupt. Stockpiling a ton of experienced talent, head coach Tim Passell's Panthers enter the 2023 season with sky-high ambitions.
The return of the top four batters from last year's squad makes this Panthers unit one of the most feared in school history, as all-state returners Jake Blackmer and Evan LaMunyon join Braden Hallman and Miles Frost in a Panthers order ready to light up the scoreboard.
All four returners batted at or above .400 last year while creating a formidable defensive alignment as well. Blackmer, LaMunyon and Frost all take turns on the mound for the Panthers pitching staff and anchor a well-oiled infield.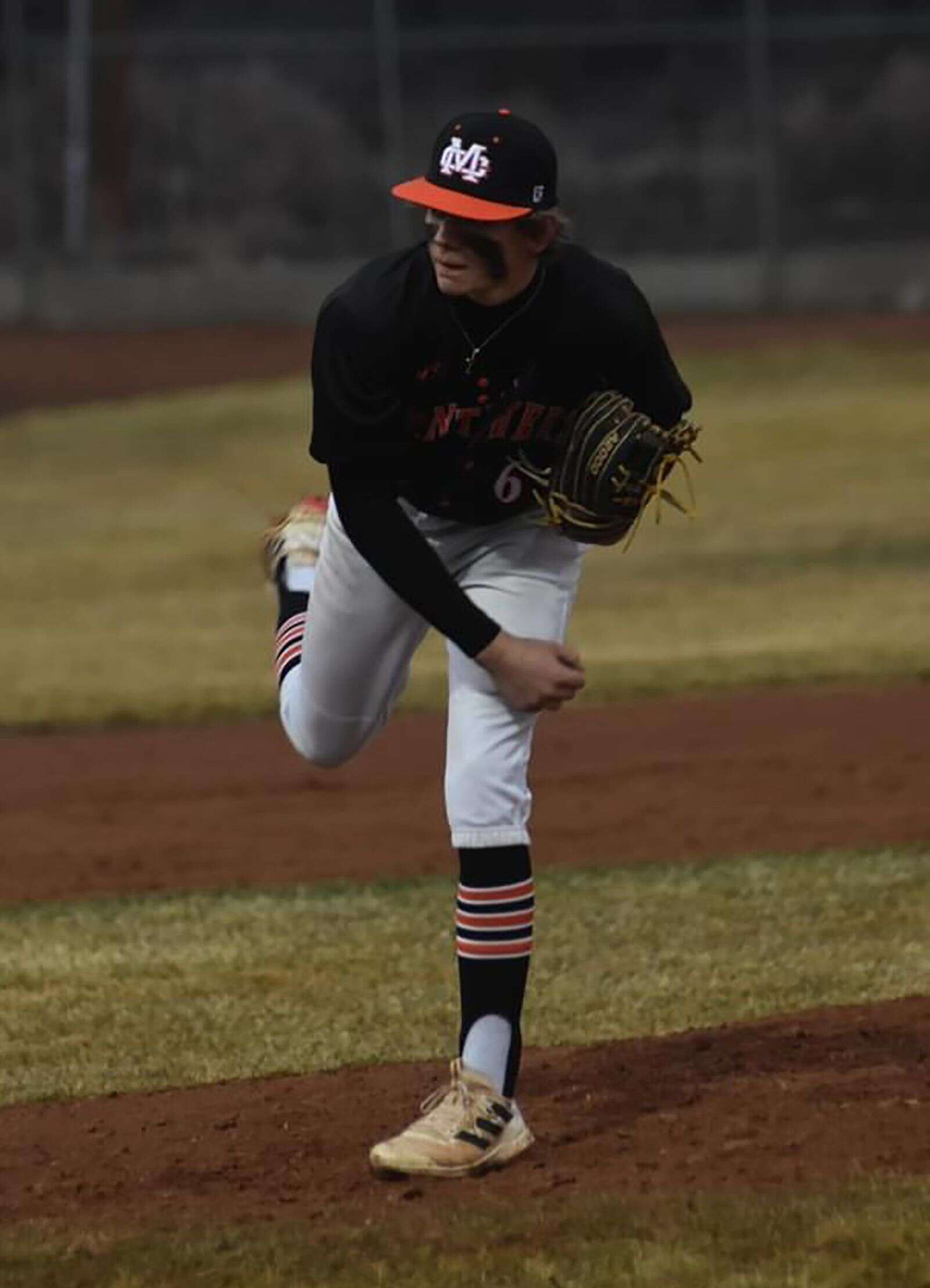 Meanwhile, the Panthers boast plenty of additional senior experience, with outfielders Gabriel Crowley taking over in center and joining Lyle Carver and sophomores Samson Lein and Bobby Likes among a platoon of outfield options.
Underclassmen Darren Daves and Cory Carver look to make immediate impacts, much like they did with the Mancos basketball team.
Even with the early season weather conspiring against the Panthers and their ambitions to get out on the grass before their season openers, Passell is excited about the progress he's seen in the early weeks of preparation.
"We've been working hard indoors, and our guys have really bought in to what we're doing this year," said the eighth-year Panther head coach.
M-CHS opens 3-0, topples Durango
It's hard to not get excited about the way the Panthers opened the 2023 spring.
Wins over Durango, Grand County and Pagosa Springs in the Aztec tournament have the Panthers riding high.
After walloping the Red Devils in their season opener, 18-2, M-CHS turned their focus to breaking a two-decade drought against Durango.
Down 2-1 in the third against the Demons, Blackmer ripped a double to put M-CHS in front, a lead they wouldn't relinquish. The Panthers added another run in the fourth before tacking on three in the seventh to pull away. Frost and Daves contributed with RBIs as the Panthers, while Blackmer collected the win on the mound, allowing two earned runs over five innings. Frost closed out the game with the final six outs to collect the save and a historic win for M-CHS baseball.
The Panthers collected eight hits, as seven different players got a hit in the win over the Demons.
Their final outing in New Mexico set an early tone for IML play this season, as the Panthers rallied from four runs down to beat league rival Pagosa Springs, 9-7.
M-CHS responded from the early deficit with four second inning runs, as senior Dorrian Hilliard blasted a home run, to go along with an RBI double from Hallman.
Multi-hit days from LaMunyon, Carver, and Hallman turned the tide in the contest, while Daves picked up his first varsity win on the mound with two innings of relief pitching.
The Panthers now prepare for plenty of home contests for the remainder of March at McAndrew Field in Parque de Vida. The Panthers suit up against Shiprock on Tuesday, March 14 for a 3 p.m. contest, before a trip to Colorado Springs over the weekend of March 18, taking on Windsor and Doherty.
Home contests against Grand County on March 21 and regional power Delta on March 24 lead up to Spring Break, before a meeting with Aztec on March 30 wraps up the month.
League play officially begins on April 15, as the Panthers host Pagosa Springs, followed by a doubleheader bout against last year's champ Alamosa on April 21 in Cortez.