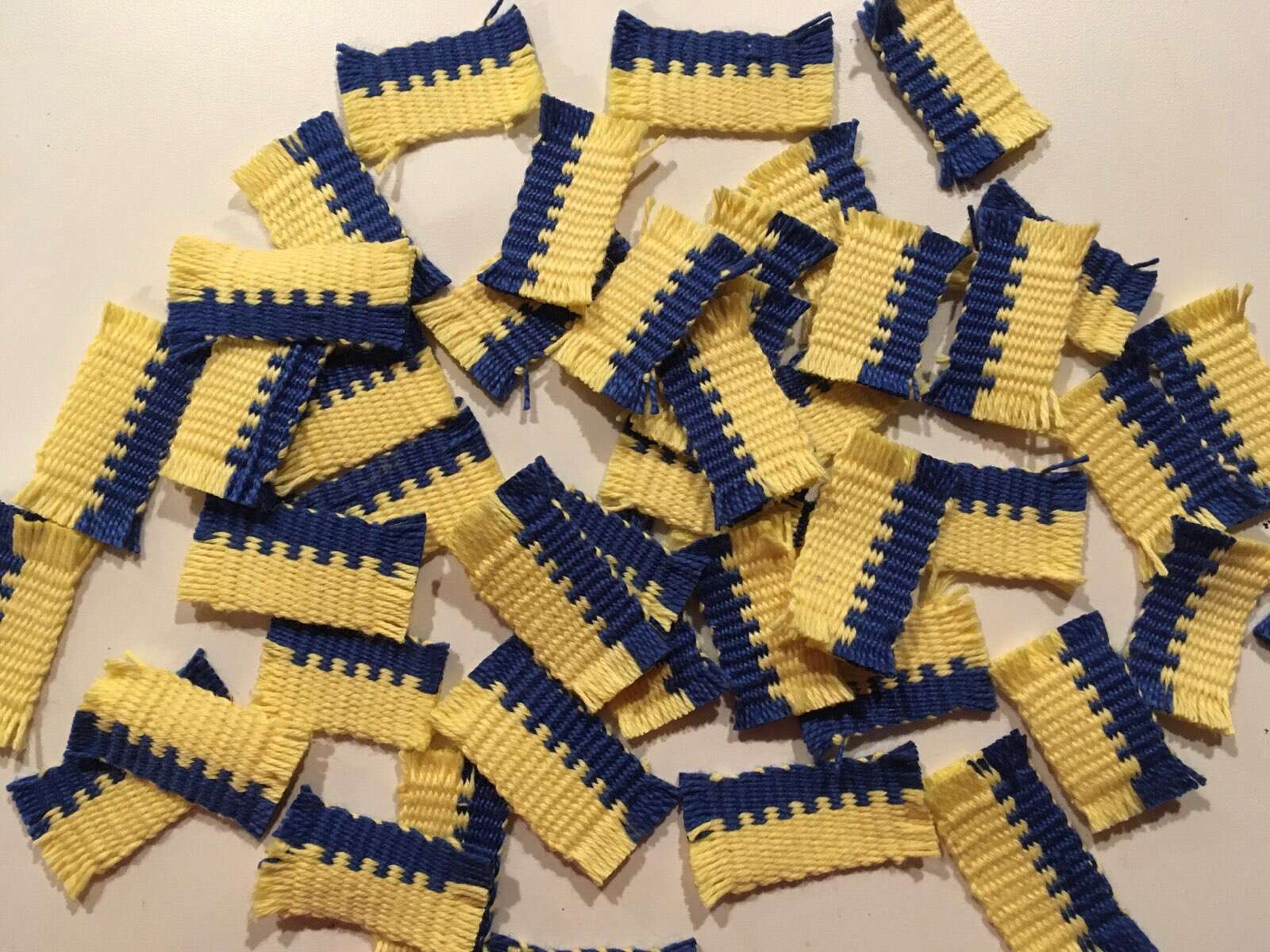 Woven pins available for donation at Absolute Bakery & Cafe
Lynn Gordon Hughes was in the passenger seat of her camper March 15, weaving away while traveling to Chaco Canyon with her husband.
Absolute Bakery & Cafe in Mancos was running out of the woven Ukrainian flag pins Hughes had dropped off days before and hoped could raise money for Ukrainians affected by the war with Russia.
Hughes' son is in the military, and the worry she feels for him is mirrored in the sympathy she feels for the people displaced by the Russian attacks on Ukraine.
"I don't agree with what's going on, and I feel for the people so much, and sometimes you just say 'What can I do to help?'" said Hughes, who lives in Durango.
For Hughes, woven creations were the answer.
Hughes is one of 19 artists in the Artisans of Mancos cooperative.
It was Melissa Blaine, one of three Absolute Bakery & Cafe owners, who proposed that Hughes house her creations at the bakery. Blaine's father, also an owner, offered to match donations.
A donation jar was full in one day.
"'What have you done to me?'" Hughes joked on the phone with Blaine. "So I started weaving like crazy."
Hughes decided to center her efforts on women and children, and donations will go toward Save the Children.
More than 3 million people have fled Ukraine, and half are children, according to the charity's website.
Blaine started with Ukrainian flags and expanded her weavings to pieces like bookmarks, too.
"It just kind of grew out of nothing," she said.
Hughes will continue to make the flag pins for a few more weeks.
"It's just something to show our support here," she said.
Hughes learned to weave in Santa Fe about 22 years ago at El Rancho de las Golondrinas, a living history museum that memorializes Spanish colonial times.
She's been in Durango for about five years.
Another local effort to support Ukraine transpired this month as Cortez couple Natalia and Todd Erlandson raised money for Natalia Erlandson's refugee parents' relocation to Cortez.